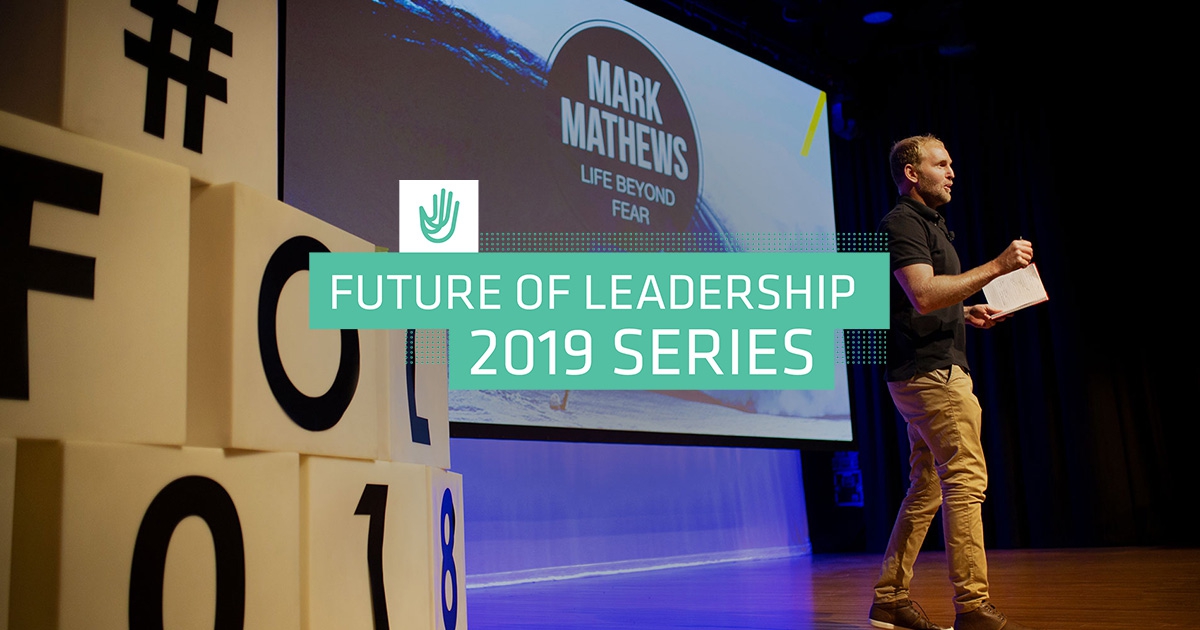 Future of Leadership
Auckland
Thu Sep 19th 2019 at 07:30 until 12:30
---
Auckland
,

SkyCity Auckland Convention Centre

,

88 Federal St

,

Auckland

Auckland
https://www.myguideauckland.com/events/future-of-leadership
BOOK NOW
Event Details
Change the way you work, and the way you think, at Australasia's most forward-thinking business seminar. This one-day event is packed with actionable insights from leaders in business and inspirational keynote speakers.

Auckland Speaker line up includes:
Dan Gregory:

Dan Gregory is an expert in leadership, engagement and strategy who works with organisations and leadership teams in developing and facilitating behavioural strategies within their teams, in their communities and with their customers.

Dan's focus is human behaviour – what makes us follow, perform, engage and lift. He is also a former Adman and stand up comedian who makes developing self-awareness, being more engaging in your communications and driving performance by design an experience that is as enjoyable as it is informative.

Keiran Flanagan:

Kieran Flanagan is a leadership speaker, author and mentor who helps the organisations she works with unlock their genius through Leadership, Change and Creativity.

Kieran believes passionately that in order to make positive change, the change itself must be a positive experience also. She is a bundle of energy who helps professional teams develop creative problem solving as a discipline and a mind set, not an illusive talent and mentors leaders so they see themselves as leading, not just their teams, but their entire industry.

Julie Cross:

Meet Julie Cross, one of the most inspiring keynote speakers in Australia. She combines powerful insights into human behaviour with practical strategies that leaves audiences with powerful tools for living their best life and setting a higher standard in all aspects of their existence.

Affectionately known as 'sparkles', Julie is not just a high energy speaker with a few shiny soundbites. She is able to connect her message of inspiration, motivation and practical personal development at all levels of business – from corporate CEOs to Childcare assistants and everything in between.

Scott Stein:

Scott has worked with thousands of leaders around the world helping them to become better leaders by fast-tracking their thinking and their approach with people.

Scott is the author of four books, his most recent titled: 'Leadership Hacks' that aims to equip leaders with effective and fast track strategies to boost impact and results as a leader. In 'Leadership Hacks' Scott identifies possible distractions that could be slowing leaders down and provides an expansive toolkit to help in streamlining delegation skills, fast-tracking productivity and re-routing meetings so that leaders come away with more productive outcomes.

Steve Carroll:

With over 15 years' experience at the forefront of the digital revolution, Steve Carroll is a dynamic, energetic speaker who translates changing employee expectations into actionable insights for leaders looking to embrace the digital age. Steve is currently the Director of Industry Relations for global online advertising company, REA Group.

Thought provoking, clear and concise, he brings extensive experience to any speaking event, channeling his deep understanding of the digital landscape, sales and leadership into strategies that are designed to empower professionals across all industries. He draws on this expertise to ensure the ever-evolving digital world is accessible to leaders grappling with technological disruption and increased employee expectation.
Why attend? Here is 8 reasons you should attend the Future of Leadership event:
Absorb new ideas and approaches that will make you more effective and efficient in your role
Challenge your thinking in the workplace and at home
Bring about positive change by attending a not for profit event that provides children with a life of choice rather than chance
Enhance your leadership skills and encourage those around you to be the best version of themselves
Identify the opportunities for growth and walk away inspired to bring about change in your organisation
Build stronger relationships with your clients by purchasing some extra tickets and inviting them along
Share the experience with your team for a fraction of the price of your typical leadership summits
Invest in yourself, your career and your company's leadership development journey
If those reason weren't enough, as a final bonus... Future of Leadership is organised by and Australian based social enterprise who's sole purpose is to fund the operation and administration of our partner charity, Hands Across the Water. Hands Across the Water supports over 350 disadvantaged children across Thailand, providing them with a life of choice, not one of chance. All profits are donated to the children in our care.