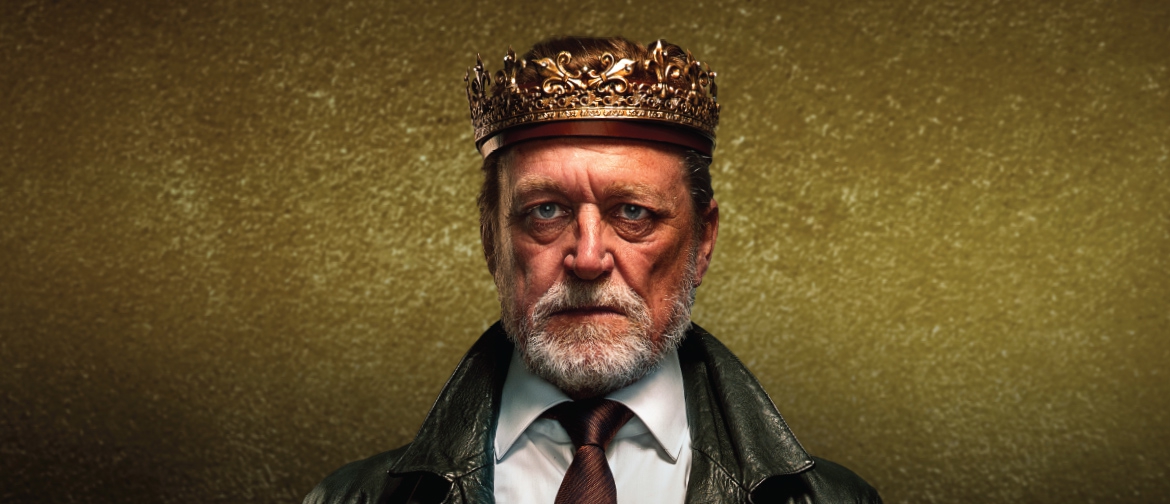 Event Details
Auckland Theatre Company presents
King Lear
by William Shakespeare

One of Shakespeare's greatest plays, starring acting royalty Michael Hurst.
"How sharper than a serpent's tooth it is to have a thankless child."
Having built an empire, the ageing Lear is poised to abdicate his crown. When he challenges his children to compete for his land, his favourite refuses to play the game. Civilisation is thrust to the edge of chaos and Lear, broken by his own vanity, will be forced to confront who he is for the very first time.
Tender, violent, moving, humbling, King Lear navigates the complexities and contradictions of human nature like no other piece of storytelling. At a time when we are all reconsidering the role of monarchy, Shakespeare's great meditation on succession, family and country couldn't be more potent.
Michael Hurst, one of Aotearoa's greatest exponents of Shakespeare, takes the crown. Renowned for his boldly theatrical contemporary productions, this iconic artist will be joined by a large ensemble cast and a celebrated design team. Using the full majesty of the ASB Waterfront Theatre, they'll bring to life this poetic and powerful masterpiece. Expect everything.
"Who is it that can tell me who I am?"
"It is a story of its time but also of all times. You only have to look at the politics in the world today to see Lear-type figures, secure in their power, making the wrong decisions while surrounded by those that would flatter them in the pursuit of their own advancement." – London Theatre 1

NZSL-Interpreted Performance: Sat 24 Jun 8:00pm
​Audio-Described Performance & Touch Tour: Sun 25 Jun 4:00pm
Access and companion tickets available for blind/low-vision and Deaf/hard-of-hearing patrons.
Available as a subscription package. Single tickets go on sale on 1 February 2023.