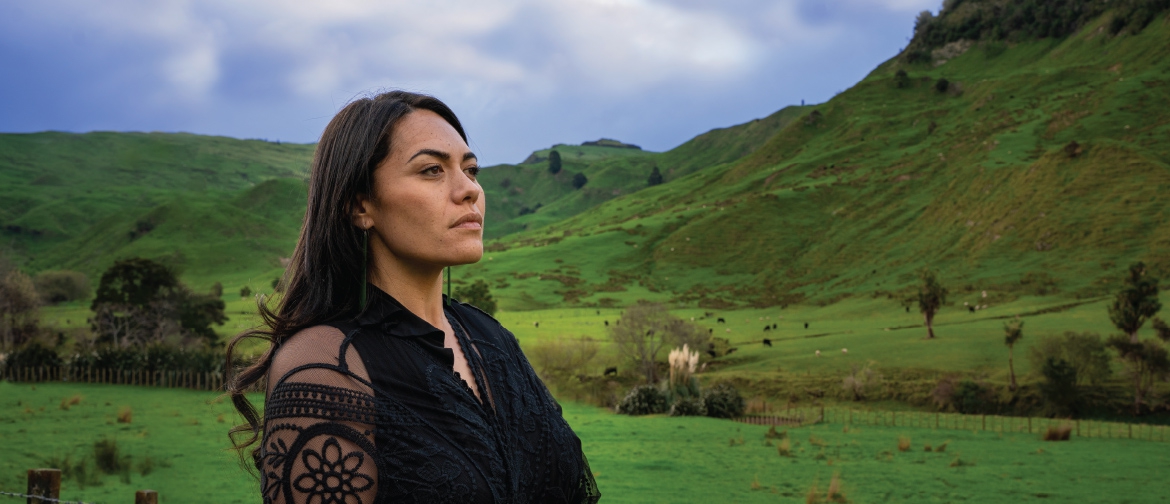 Event Details
Hāpai Productions and Auckland Theatre Company present
Witi's Wāhine
by Nancy Brunning

An uplifting love song to the wāhine toa of the East Coast who inhabit Witi Ihimaera's celebrated writing.
"...I remember, three generations of women bending and culling through the scrub, the steam curling off their work clothes as they ascended the hills."
The phenomenal women of Witi Ihimaera's writing, including The Parihaka Woman, The Matriarch and Pounamu Pounamu, take focus and lead us powerfully through the universe of Rongopai (the wharenui at Waituhi) to reveal that which lies deep behind the veil of a world we think we know and occupy.
You are invited into a story crafted by Nancy Brunning. Ultimately, it is her love story: a tribute with powerful commentary, unflinching reality, sensitivity and warm affection that places wāhine, whenua and Māori wisdom centre stage. It is a story yearning to be told and will now be shared with Tāmaki Makaurau.
Witi's wāhine are distinct from one another, where time, situation and context overlap into a single thread: a cord that draws sustenance from the whenua, from onamata – the past. This wisdom anchors us in the inamata (present), toward an unknown anamata (future).
"And the spear leapt from his hands with gladness and soared through the sky. When it hit the earth, it did not change but waited for another 150 years to pass, until it was needed."
"[Nancy Brunning] has brought forth from Witi's work the inherently Māori style of oral tradition… punctuated with tears, laughter and song." – The Gisborne Herald

​Audio-Described Performance & Touch Tour: Sun 14 May 4:00pm
NZSL-Interpreted Performance: Sat 20 May 8:00pm
Access and companion tickets available for blind/low-vision and Deaf/hard-of-hearing patrons.
Available as a subscription package. Single tickets go on sale on 1 February 2023.
A collaboration between Hāpai Productions and Auckland Theatre Company.