A guide to celebrating the Chinese New Year 2020 in Auckland
Arts & Culture Family Fun Food & Drink
Chinese New Yeart and Lantern Festival 2020 in Auckland
Thinking about celebrating a New Year again, but this time in a completely different style? Maybe instead of Happy 2020 or Happy New Year, you would like to wish someone a Happy Year of the Wealth and Surplus? If so, don't miss the Chinese New Year Celebration and Lantern festival in Auckland. 2020 is the year of the Rat. That is the first animal in the zodiac and a beginning of a new decade.
As we all know, Chinese people celebrate their Lunar New Year in a grand style. Mainly, that is a family time, when everyone goes on holidays, gets together and gathers precious memories. They have multiple events with traditional dragon dances, music performances, street food, and so many other activities as a part of the celebration. 
Auckland is very lucky to have a fantastic Chinese population that organizes events across the city every year. They put much effort into details and create stuff you won't see very often. Therefore, get ready, skip lunch, and bring a camera, and a good mood. Be eco-friendly and try to use alternative transport to visit the following events:
1.
2020 Chinese New Year Festival and Market Day in Epsom, Auckland
Date: Saturday, 18th January
Time: 9.30 am – 4.00 pm
Location: ASB Showgrounds, 217 Green Lane West, Epsom, Auckland. Parking is available at the showground car park if you decide to drive. 
A festival is a free event for people of all ages, traditionally happening in the last 30 years. There will be more than 200 stalls, kid's games and entertainment, songs, dances and calligraphy. If you get there from the start, you might see NZ Prime Minister attending the Grand Opening Ceremony followed by a lion dance. Usually, this is a big event, so expect thousands of people to be there celebrating with you.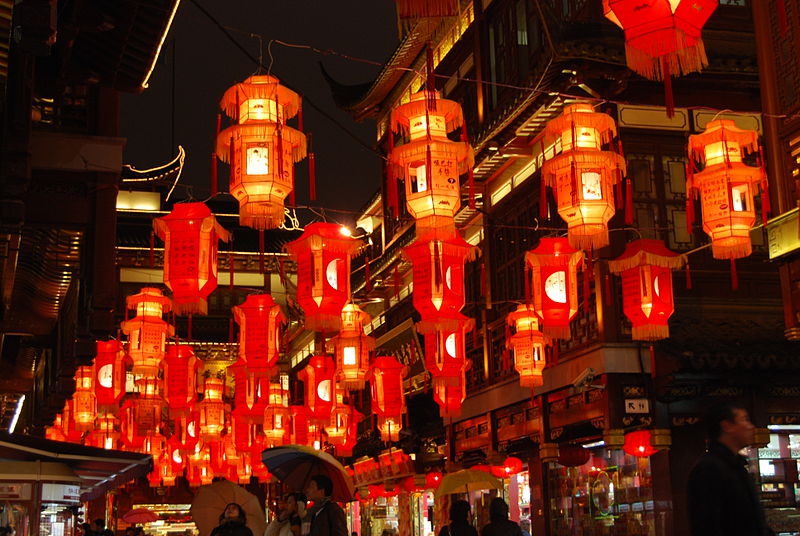 2.
2020 Lunar Festival in Henderson, Auckland
Date: Saturday, 25th January
Time: 1pm – 11 pm
Location: The Trusts Arena, 65-67 Central Park, Henderson. A car park is available at Arena. 
This free festival welcomes everyone and brings many colours. They have bouncy castle and face painting for the kids, a variety of colourful food and magical shows. To finish the night off, they have prepared a spectacular 10-minute firework. 
3. Chinese New Year Celebration at the Sky City, CBD Auckland
Date: Saturday, 25th January 2020
Time: 2pm–8pm
Location:
Sky City, Victoria Street and Federal Street, Auckland CBD
This event is a must-see Chinese New Year celebration at the iconic Auckland Sky City Tower. Sky City group always surprises us with great events and this one is nothing but a combo of a Chinese tradition wrapped up in Auckland urban ambient. 
This year there will be Taiko drummers, traditional calligraphy demonstrations and dancing pandas, plus much more! As the highlight of the evening, there will be Eye Spot Ceremony at 6 pm when the God of Fortune jumps from Sky Tower!
4. Northcote Chinese and Korean New Year Festival, Auckland
Date: 1st February
Time: 11 am - 4.00 pm
Location: Northcote Town Centre, Lake Road, Northcote, Auckland
Stop by at Northcote Shopping Centre and enjoy Chinese and Korean New Year celebration filled with great food, music and culture. They will have traditional paper cutting, NY card making, great food, games and much more. The festival continues to grow every year. 
5.
Auckland Lantern Festival, Auckland
Date: 13th February- 16th February
Time: Thursday 13 February (lanterns only), 6.30pm – 10.30pm; Friday 14th 5.00pm-10.30pm; Saturday 15th & Sunday 16th 4.00pm – 10.30pm. 
Location: Auckland Domain Park, Grafton, Auckland
The lantern festival is by far the most visited event during Chinese New Year Celebration. That is a four-day event that takes place in a picturesque Auckland Domain Park. Each year has thousands of beautiful handmade lanterns. If you are not in a rush, it would be great to see them at the daylight followed by the night scenery, as they turn into most beautiful decoration on New Zealand native pohutukawa trees. The festival is trendy all days. While walking down the streets you can taste fantastic food, watch fun shows and admire the excellent artwork. 
In the end, you might want a little tip when it comes to Chinese dining culture. It says: start with cold food and finish with hot food. In Chinese culture, people start a meal off with fruit or cold dishes, followed by hot dishes. Usually, the host will give you a warm bowl or drink, e.g. wonton soup, at the end of the meal. It is tradition to make sure you are leaving the house with something hot in your stomach. You might want to do the same when visiting these festivals.
Practical information
Bring some cash with you just in case. Some stalls may only take cash payments

Bring a couple of layers of casual clothes. It can get cold at night in the park

For more info about the alternative transport – buses, ferries and trains visit

https://at.govt.nz/bus-train-ferry/events/auckland-lantern-festival/

If attending the Lantern Festival on Thursday or Friday evening, make sure void traffic rush between 5 pm – 6 pm. 
Photos by
Maja Krstic
.