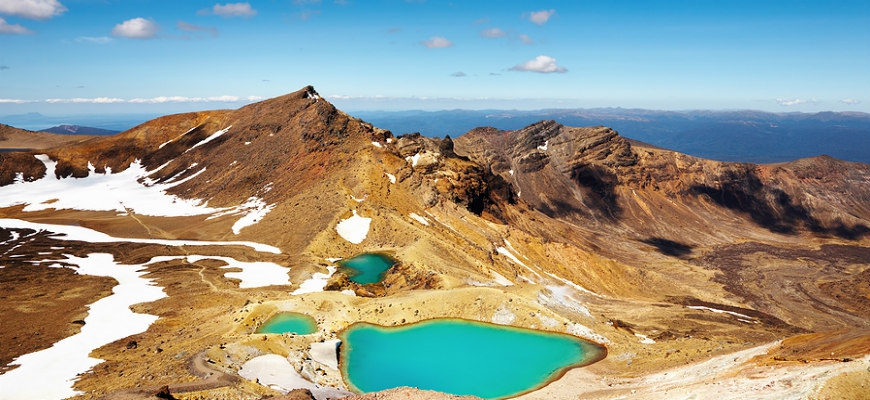 New Zealand Useful Info
Language
The official languages are English and Maori.

Time Difference
New Zealand is 12 hours ahead of Greenwich Mean Time (GMT) and two hours ahead of Sydney.Clocks are put forward one hour for daylight saving lasting from October to March.

Currency
The New Zealand Dollar (NZD) is the local currency, divided into 100 cents. There is no restriction on the amount of foreign currency that can be brought in or taken out of New Zealand, although more than $10,000 must be declared at customs.Denominations: Coins: 10c – 20c – 50c. Notes: $1 - $2 - $5 - $10 - $20 - $50 - $100

Banking
New Zealand has a large network of ATMs and EFTPOS (electronic funds transfer point of sale) facilities at most shops, accommodation providers and attractions. Banks are open 9.30am – 4.30pm, Monday to Friday.Travellers' cheques are widely accepted in banks and bureaux de change all across New Zealand. Major hotels will accept travellers' cheques as payment, along with many tourist shops in the major cities.

Goods & Service Tax (GST)
All services and goods in New Zealand incur a 15% Goods & Services Tax (GST). Prices almost always include GST, unless specifically stated otherwise.

Electrical Supply
New Zealand's electrical current is 230/240 volts, 50 hertz. Most hotels also provide 110 volt AC sockets for electrical razors. Power outlets accept flat, 2 or 3 pin plugs.

Tipping
Gratuities are not expected in New Zealand and service charges are not applied to bills, but it is acceptable to tip at your discretion.

Clothing
The changing weather in New Zealand means it's worth carrying clothes to suit any condition. It's always a good option to layer your clothing to adapt to the changing weather as cold and frosty mornings often turn into glorious warm and sunny days.

Emergency Numbers
Police, Fire and Ambulance - 111 / AA Emergency Road Service - 0800 500 222/ You can also visit our Telephone Codes section.

Telephone
Dialling a New Zealand number from overseas requires you to prefix your number with '64'. When dialling an overseas number from New Zealand, you need to prefix your number with '00' followed by the relevant country code (e.g. 0061 for Australia). New Zealand city/area telephone codes are in use, for example '9' for Auckland and '3' for Christchurch. Mobile coverage is pretty good in and around the main cities and tourist areas. Internet cafes are also widely available.

Travel Health Insurance
The accident compensation scheme (ACC) will cover visitors for emergency treatment when injured in an accident. However, you'll need to take out health insurance to cover any extra charges and to cover persons not entitled to free emergency treatment. If you're planning to enjoy adventure activities, such as bungee jumping or skydiving, make sure they are covered by your travel insurance. There are some limited instances in which you may be eligible for free medical services in New Zealand. To find out if you are eligible, visit Ministry of Health eligibility information page.

Vaccination
No vaccinations are needed to enter New Zealand.

Local Customs
Quarantine rules have resulted in strict bio-security regulations at New Zealand's immigration points. It's illegal to import most types of food. You should also take care when bringing in wood products, items made from animal skins, golf clubs and shoes (which may include soil and dirt). Please visit the New Zealand Customs Service website for full details.

Disabled Travellers
Every new or substantially renovated building is required by law to have suitable access for people with disabilities. Most hotels, restaurants, tourist sits, cinemas, shopping centres have wheelchair facilities, with guide dogs being welcomed. Some rental companies have hand controls but a couple of week notice is advised.