Auckland to Wellington
By Car:

Although there is one main driving route that travels directly through the middle of the North island to Wellington, there are a few variations worth considering. We've detailed our preferred driving route further below along with stops on the way.

Route 1:
Auckland - Matamata (close to Hobbiton Village) - Taupo - Tongariro National Park - Kapiti Coast - Wellington.
The 653km route equates to a driving time of 8 hours (if no stops). Most travellers will want to add the extra driving time and head to Rotorua after Matamata before continuing via Taupo to Wellington. There are also a couple of alternative routes which are less direct and therefore longer.

Route 2:
Auckland - Hamilton - New Plymouth (close to Mt Taranaki) - Whanganui National Park - Kapiti Coast - Wellington.
Driving time 9 hours (no stopping).

Route 3:
Auckland - Matamata (close to Hobbiton Village) - Taupo - Napier (Hawke's Bay region) - Palmerston North - Kapiti Coast - Wellington.
Driving time 9.30 minutes (no stopping).

By Bus:

There are a few established operators running daily services including Intercity and Nakedbus. Travelling time is just over 11 hours. A cheaper way by bus is to book the overnight service. Intercity departs daily from downtown Auckland at 7.50pm and arrives in Wellington at 6.50am. An alternative is to purchase a Hop-On Hop-Off pass for the North Island from one of the nationwide bus operators and create your own itinerary on your own time.

By Rail:

The Northern Explorer departs from the downtown Britomart Transport Centre. The train departs from Auckland to Wellington on Monday, Thursday and Saturday. The travel time is just under 11 hours. There are 7 stops with the highlight being the journey through the spectacular Tongariro National Park. Passengers will pass through the volcanic landscape that featured as Mordor in the Lord of The Rings movies.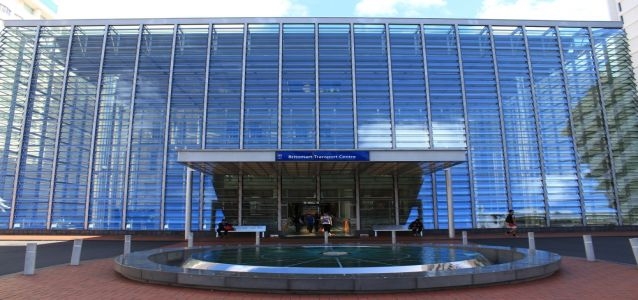 By Air:

Auckland Airport is situated to the south of the city and is about a 45 minute drive. The main flight operators are Air New Zealand and Jetstar. Flights are typically one hour, operate daily and run on a regular basis. Wellington Airport is 8km from downtown Wellington.

Our Recommended Driving Route:
Route 1: Auckland - Matamata - Rotorua - Taupo - Tongariro National Park - Kapiti Coast - Wellington.
685 kilometres. The driving time is 8 hours 30 minutes (no stops).
Depart Auckland South on State Highway 1.
Hobbiton Village
2 hours driving time to Matamata. Hobbiton is 10 minutes drive from Matamata.
Allow a couple of hours to visit.
If short on time, the i-Site Tourism office in Matamata is a good photo opportunity.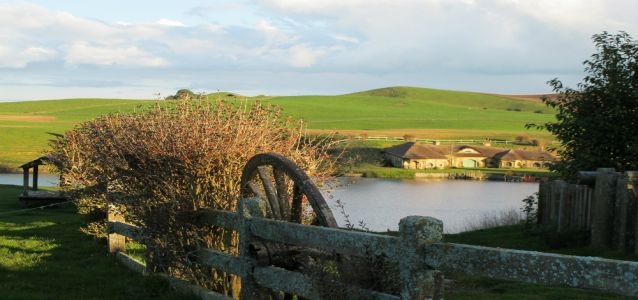 Rotorua
Rotorua is 50 minutes drive from Matamata.
Rotorua is known for its geothermal attractions, Maori culture and spas.
Rotorua is also the 'adventure capital' of the North Island.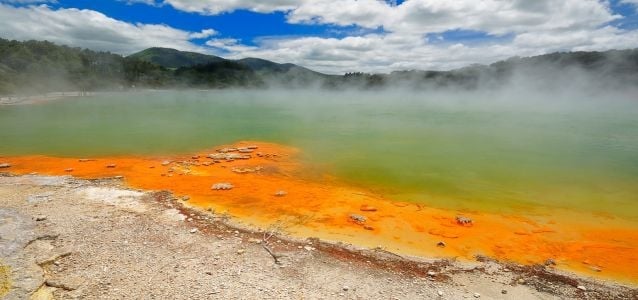 Taupo
Taupo is 1 hour drive from Rotorua.
Lake Taupo is the largest lake in New Zealand. Huka Falls is the most visited natural attraction in New Zealand.
Orakei Korako is one of the best geothermal attractions in New Zealand.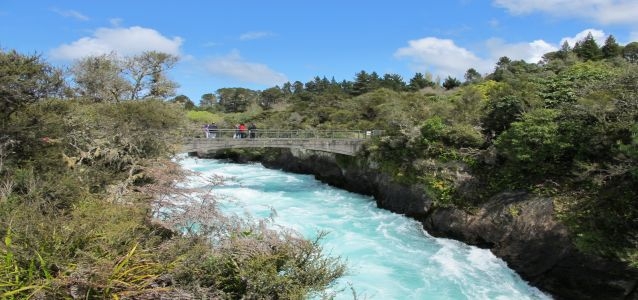 Tongariro National Park
Tongariro National Park is approximately 1 hour from Taupo.
The park starred as 'Mordor' in the Lord of the rings films. The volcanic peaks of Mount Ruapehu, Mount Ngauruhoe and Mount Tongariro are the dominant features.
The Tongariro Alpine Crossing is considered by many to be the best one day hike in New Zealand.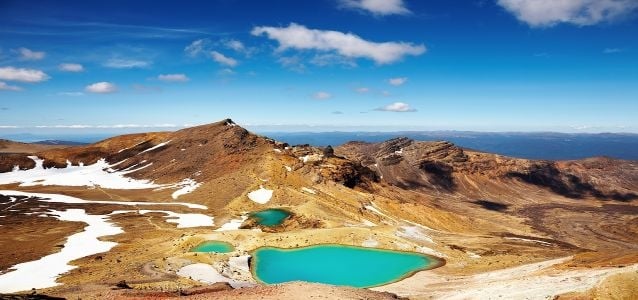 Kapiti Coast
The Kapiti Coast is a stunning coastline approximately one hour from Wellington.
Kapiti Island Nature Reserve is a bird sanctuary and wildlife reserve reached by boat.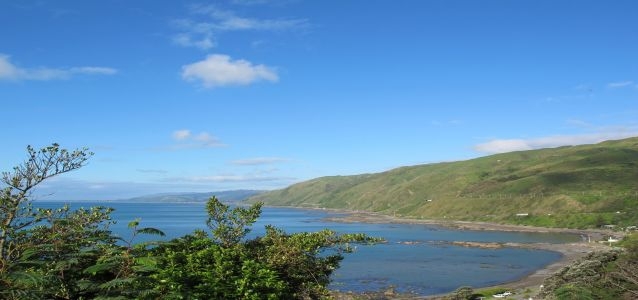 Wellington
Wellington is the capital city of New Zealand situated at the foot of the North Island.
Wellington attractions include the Cable Car, Botanic Gardens, New Zealand Parliament and Te Papa Museum.
The South Island ferry crossing to Picton takes 3.5 hours.