North Island National Parks
There are four national parks on the North Island and all are within driving distance of Auckland. We've listed the national parks in descending order, starting with the nearest to the city. 

Tongariro National Park: +4 Hours, 20 minutes
Tongariro National Park was New Zealand's first national park. Centrally located in the North Island, it's a literal hotbed of volcanic activity. Mineral pools and stark, almost Martian-landscape characterise a lot of the area. But you can also find pretty forests, herb fields, and great tramping tracks.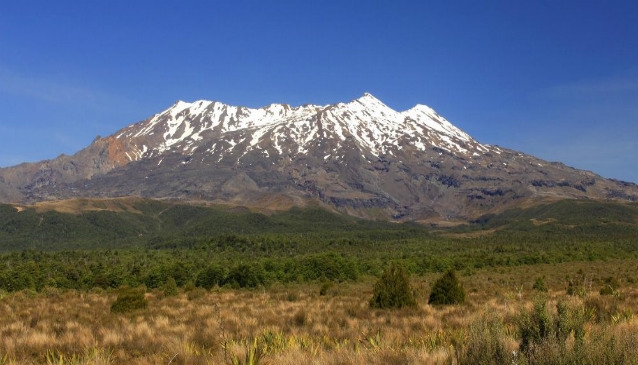 Whanganui National Park: +4.5 Hours
Whanganui National Park offers great tramping across the southwestern part of the North Island. With pretty river gorges, and easily navigable forest and cliff trails, it's the ideal spot for some messing about on the water or Sunday strolls through the woods.
Egmont National Park: +5 hours
Egmont National Park, on the west coast of the North Island, is the place to come for one of the best views in the country. Climb Mount Egmont (Taranaki), in the heart of this circular park, and marvel at the incredible rural heartland below. Surrounding the peak, is thick rainforest, amazing waterfalls, and plenty of walking tracks, plus lots of coastal villages.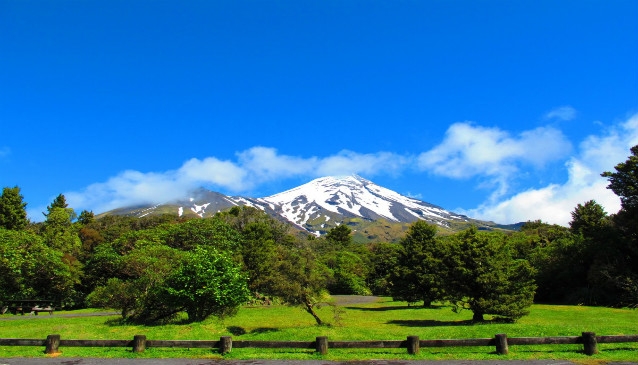 Te Urewera National Park: +5.5 Hours
Te Urewera National Park sits in the North Island's north east corner. It's 2,000 square kilometres of unforgiving rainforest, stunning mountain valleys, and vast serene lakes. Ideal for trampers, much of the park is nevetheless inaccessible to mere mortals, making it a haven for rare wildlife, particularly protected birds.