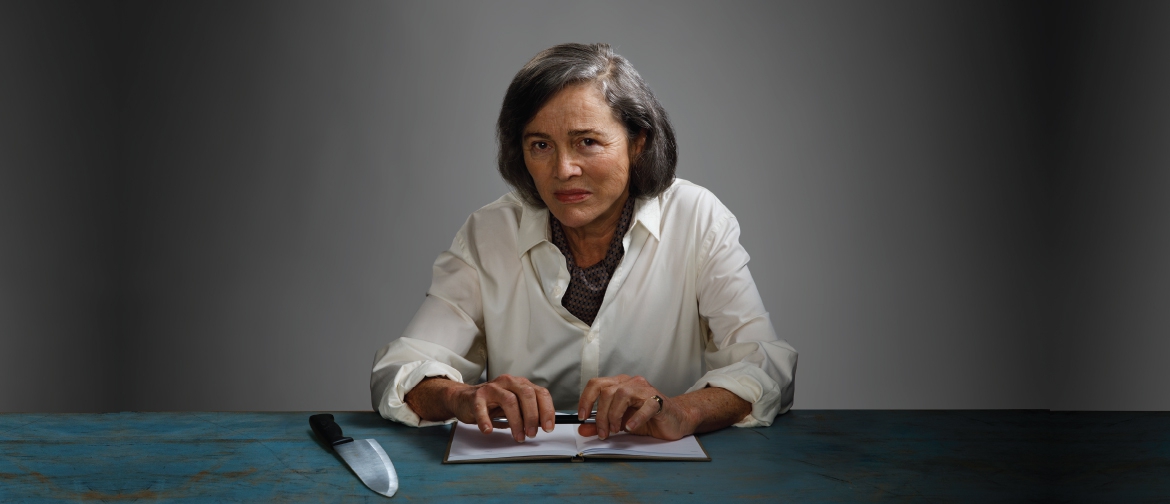 Event Details
Auckland Theatre Company presents
Switzerland
by Joanna Muray-Smith
A pitch-perfect thriller, underpinned with cunning twists and a knockout performance by the great Sarah Peirse.
"The past sits on our shoulder taunting us. Challenging us. To murder it."
She was best-selling and she was brilliant. With The Talented Mr. Ripley, Patricia Highsmith once created one of the greatest literary characters of the 20th century: terrifying, enigmatic, complex, human. A bit like her really.
These days, she's living as a recluse in the Swiss Alps. She's done with writing, having firmly slammed the door on the Dead White Males of the American literary establishment. She fills her days with cats and show tunes, chain-smoking as she nurses her ever-growing collection of antique weapons.
But, now, there is a young man standing in her study. He's been sent by her publisher to convince her to pen one last Tom Ripley novel. And he's not going to take no for an answer.
What starts as a simple game of cat and mouse becomes a breathtaking battle of wits as Highsmith and her visitor interrogate identity and the art of creation. Crackling with intelligence and bristling with tension, this enthralling meta-thriller is a white-knuckle ride to the finish.
From Honour to The Female of the Species, playwright Joanna Murray-Smith has dazzled Auckland audiences with her robust plotting and lacerating wit. As it dances with the very idea of fiction, Switzerland proves itself as a truly novel experience.

NZSL-Interpreted Performance: Sat 30 Sep 8:00pm
​Audio-Described Performance & Touch Tour: Sun 1 Oct 4:00pm
Access and companion tickets available for blind/low-vision and Deaf/hard-of-hearing patrons.
Available as a subscription package. Single tickets go on sale on 1 February 2023