Queen Street
If you want to sample a bit of everything that Auckland has to offer, head to Queen Street, Auckland's main thoroughfare. It's 3km long, and stretches from K'Road, all the way to the waterfront, so it's a real artery.

Along here, you can browse some individual, one-off shops, alongside some more well-known names. At the foot you'll find alot of the designer label stores along with Commercial Bay, a modern mall with the full range of retail stores and an extensive food hall. Further up is the premier department store, Smith and Caughey's and close by, the Elliott Stables 'epicurean village', full of artisan deli stalls and luxury food shops, plus a trendy bar or three.

Queen Street is also the entertainment distict, home to comedy clubs, multiplex cinema, The Civic and Q Theatres, Auckland Town Hall and Aotea Centre.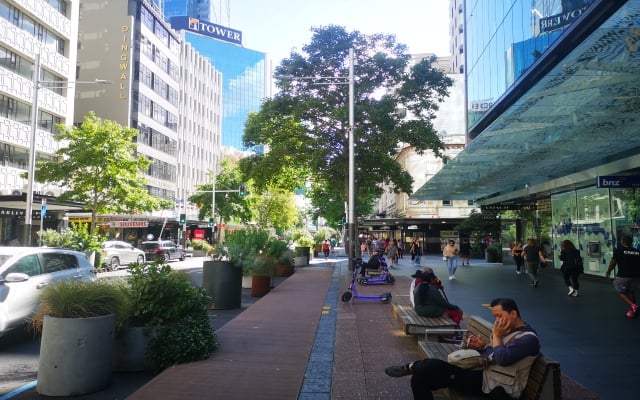 Serious shoppers, though, should head for the triangle of streets around Chancery, High Street and Vulcan Lane. There's a very villagey atmosphere here, even if you are just one block from Queen Street.

As the name suggests, High Street is packed full of shops, from well-known designer labels, expensive jewellers and fabulous shoe stores, and everything in between. A long, narrow road, it's perfect for Saturday browsing and makes a nice change from spending the day in a soulless shopping mall.
Halfway up High Street, a quick hop along Freyburg Place, is Chancery, a delightful cobblestoned area of boutique stores and cafes with a distinctly European flavour.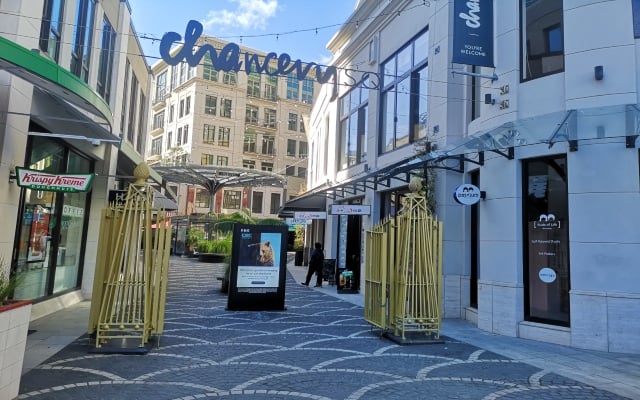 Couples like to come shopping here, mainly because these dozens of stylish stores are intersected at just the right point by the wonders of Vulcan Lane. Overflowing with great pubs and cafes, it provides the perfect haven for those who need respite from the shopping madness.

At weekends, especially, you'll find Vulcan Lane crammed full of retail widowers drowning their sorrows in a few pints, as the other halves batter the plastic.