Auckland Downtown
With the bustling harbour at its centre, Auckland Downtown is a hive of retailing, leisure and big business, but also has plenty of green spaces to break things up a bit. As with most harbour cities, all roads lead to the water, and along the way you'll be able to stop off at one of dozens of top class restaurants, swanky new bars and leisurely cafes, to just sit and enjoy Auckland's laid back vibe and colourful culture.

Exploring on foot is the best way to get the true Auckland downtown experience. Shoppers delight can be found in Queen Street, the nearby Britomart and the upmarket designer stores of The Chancery. If you're looking for waterside dining, the Viaduct Harbour and Wynyard Quarter are a short walk from the ferry terminal on Quay Street.

Auckland Downtown Attractions:

Head up Queen Street and turn left onto Victoria Street to find Albert Park, an oasis of calm adjacent to Auckland's Art Gallery. The museum is free to enter and well worth a vist which also features a decent cafe. Dominating the city skyline from the corner of Victoria and Federal Streets, the 328 metre Skytower offers incredible 360 views from the observation deck, a casino, bars and restaurants. Thrill seekers can even jump off it with the SkyJump.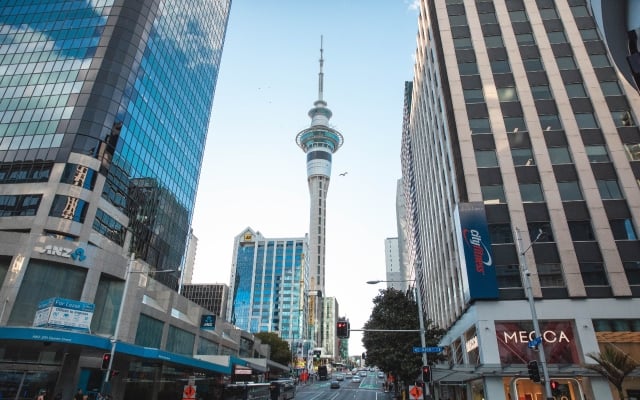 A bit further out, Parnell is home to one of the most popular attractions, the Auckland War Memorial Museum. From the foot of Queen Street, it's about a 30 minute walk to reach the museum but there's plenty of cafes and restaurants along the way to take a break.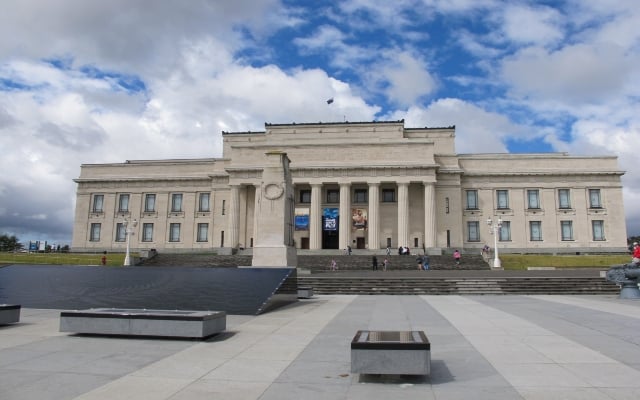 Viaduct Harbour

Viaduct Harbour is the place Aucklanders come to see and be seen, with its waterfront cafes, bars and bistros. There are also numerous upmarket apartments, populated by wealthy commuters who need a workaday city base when they're not living it up on Waiheke Island.

The Harbour's a huge draw for tourists, too, and there's really nothing better than strolling the waterfront, or falling into an award-winning eatery, as you watch the boats bob about on the water.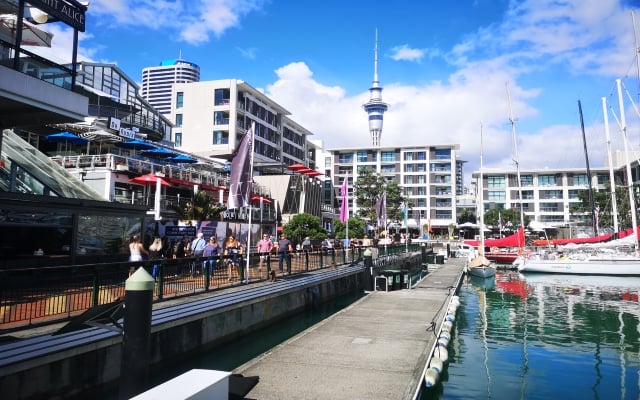 Britomart

Just a short walk east from Viaduct Harbour, you'll find one of Auckland's oldest quarters, now home to it's newest retail precinct, the Britomart. Here, you'll be able to wander around a 6.5 hectare mix of Edwardian buildings, modern high-rises, Victorian heritage restorations and glass facades, housing designer shops, bars, restaurants and apartments.

Famous labels sit alongside smaller, eclectic boutiques, with a wealth of funky bars and restaurants nestled in between. Come the evenings, and Britomart transforms into a trendy hub of nightlife, with pubs, clubs and plenty of live music seven days a week.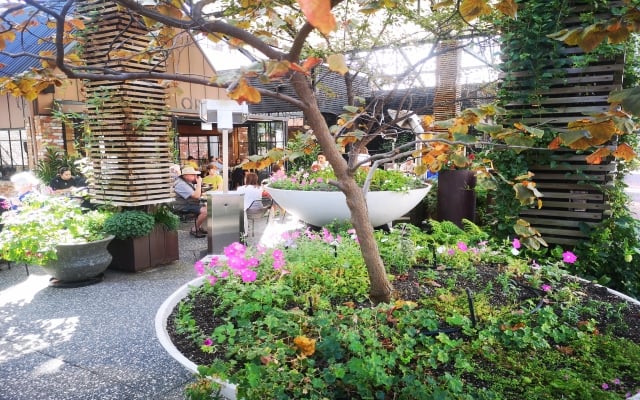 Wynyard Quarter

Between Viaduct Harbour and Westhaven Marina is Auckland's other waterfront attraction, Wynyard Quarter. Originally a busy port area, along with the rest of the quayside, the quarter has been renovated to provide an extension to Viaduct Harbour. The short walk from Viaduct Harbour over the Wynyard Crossing bridge brings you to a modern area full of vibrant bars and restaurants and Auckland's Fish Market.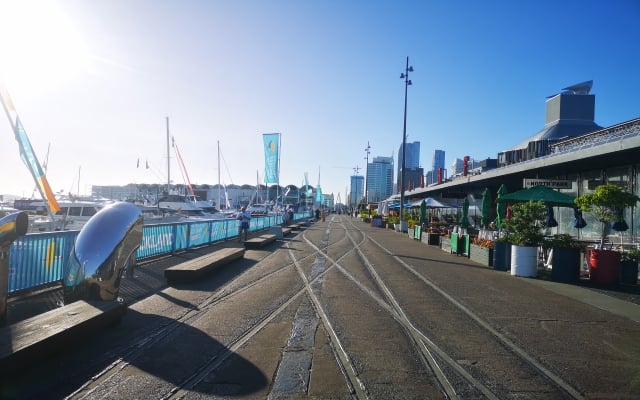 Queen Street & Shopping

If you want to sample a bit of everything that Auckland has to offer, head to Queen Street, Auckland's main thoroughfare. It's 3km long, and stretches from K'Road, all the way to the waterfront, so it's a real artery. Along here, you can browse some individual, one-off shops, alongside some more well-known names.

At the foot you'll find alot of the designer label stores along with Commercial Bay, a modern mall with the full range of retail stores and an extensive food hall. Further up is the premier department store, Smith and Caughey's and close by, the Elliott Stables 'epicurean village', full of artisan deli stalls and luxury food shops, plus a trendy bar or three.

Queen Street is also the entertainment distict, home to comedy clubs, multiplex cinema, The Civic and Q Theatres, Auckland Town Hall and Aotea Centre.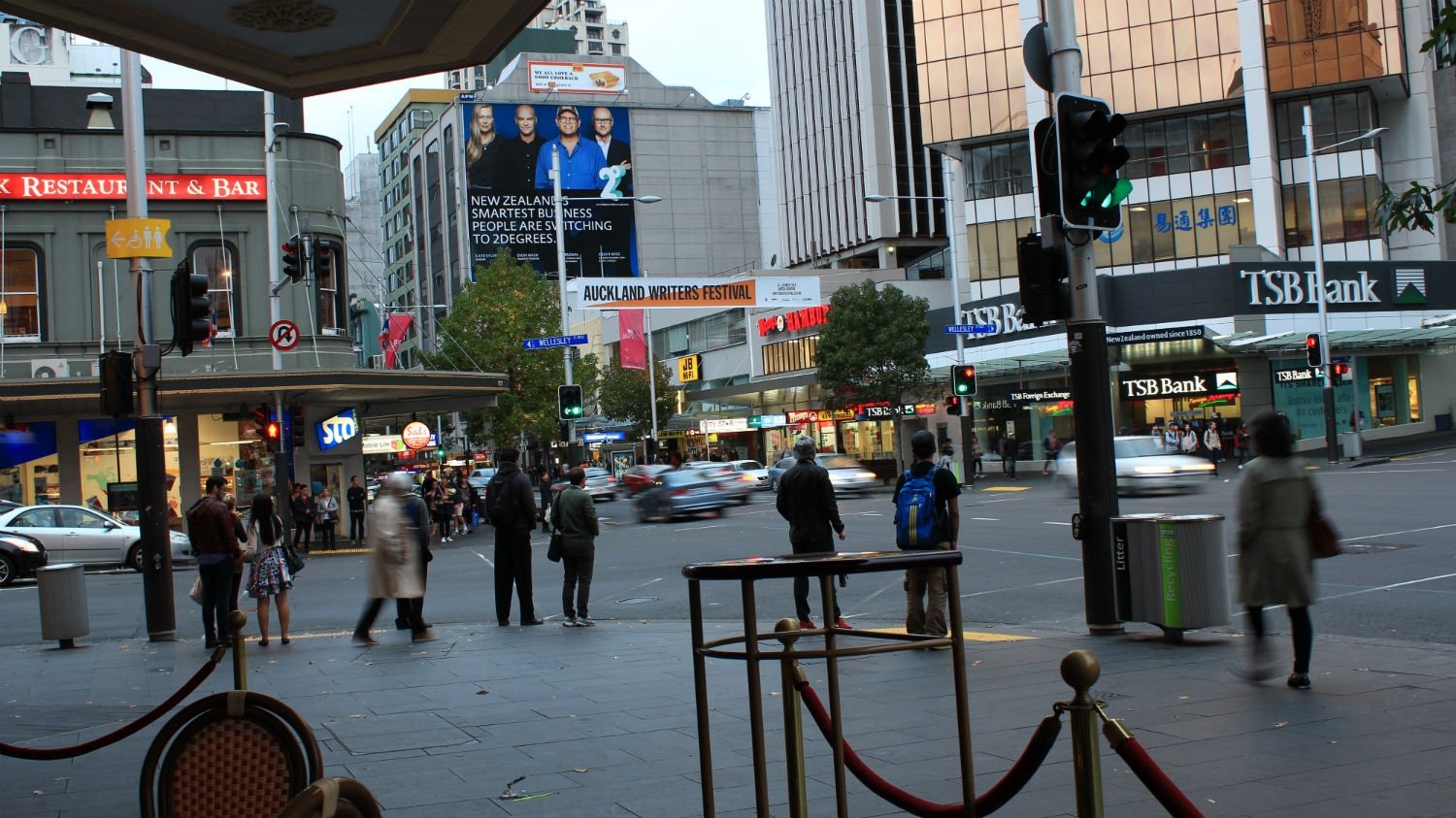 Activities

Check our 'Things To Do' section to see details of the activites on offer in Auckland.