Wynyard Quarter
Situated between Viaduct Harbour and Westhaven Marina is the waterfront area known as Wynyard Quarter. A transformation project has seen the original port area regenerate into hip and modern extension to Viaduct Harbour.

Cycle or walk over Wynyard Crossing (which opens to let boats through), across Viaduct Basin, and begin exploring the exciting area around Jellicoe Street and the North Wharf, with its tempting selection of bars and restaurants. It's a popular spot with many of the family friendly restaurants overlooking the harbour.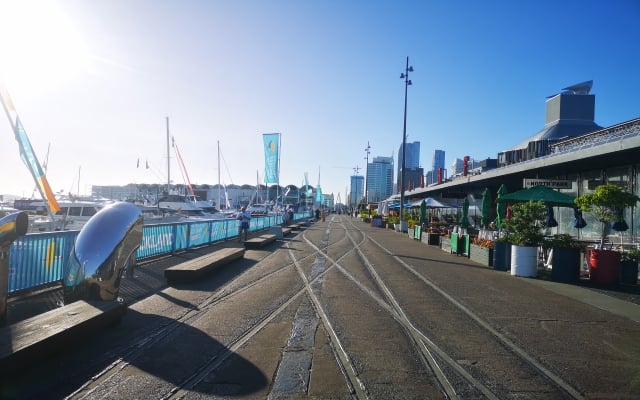 Wynyard Quarter is also home to Auckland Fish Market, where you'll find not just the best seafood right off the boat, but also some of the city's finest fish and chips. Grab a bag, then sit by the dock and savour every bite as you watch the sun go down over the water.
Sealink ferries run a couple of ferry crossings to Waiheke Island from 11 Brigham Street which is just opposite the Fish market (other crossings depart from Half Moon Bay while Fullers depart from the main Ferry Terminal).

Walk off the extra calories with a visit to Silo Park, a great playspace for the kids.