Crystal Mountain in West Auckland - Jewellery Shop, Museum and Theme Park
Adventure Arts & Culture Family Fun
Located on 80 Candia Road in West Auckland, Crystal Mountain is a retail shop, museum and kids friendly theme park. They are very proud of their amazing selection of world crystals, semi-precious stones, Animal Park and rides, Dinosaur Gully and pony riding school.

If you are heading off to West Auckland beaches like Piha, Karekare, Bethells, or Muriwai, definitely plan to make a stop and visit this place at least for an hour or two. Once you make a turn from the main road, it takes only a few minutes until you arrive. There is a huge free car park available in front of the main entrance.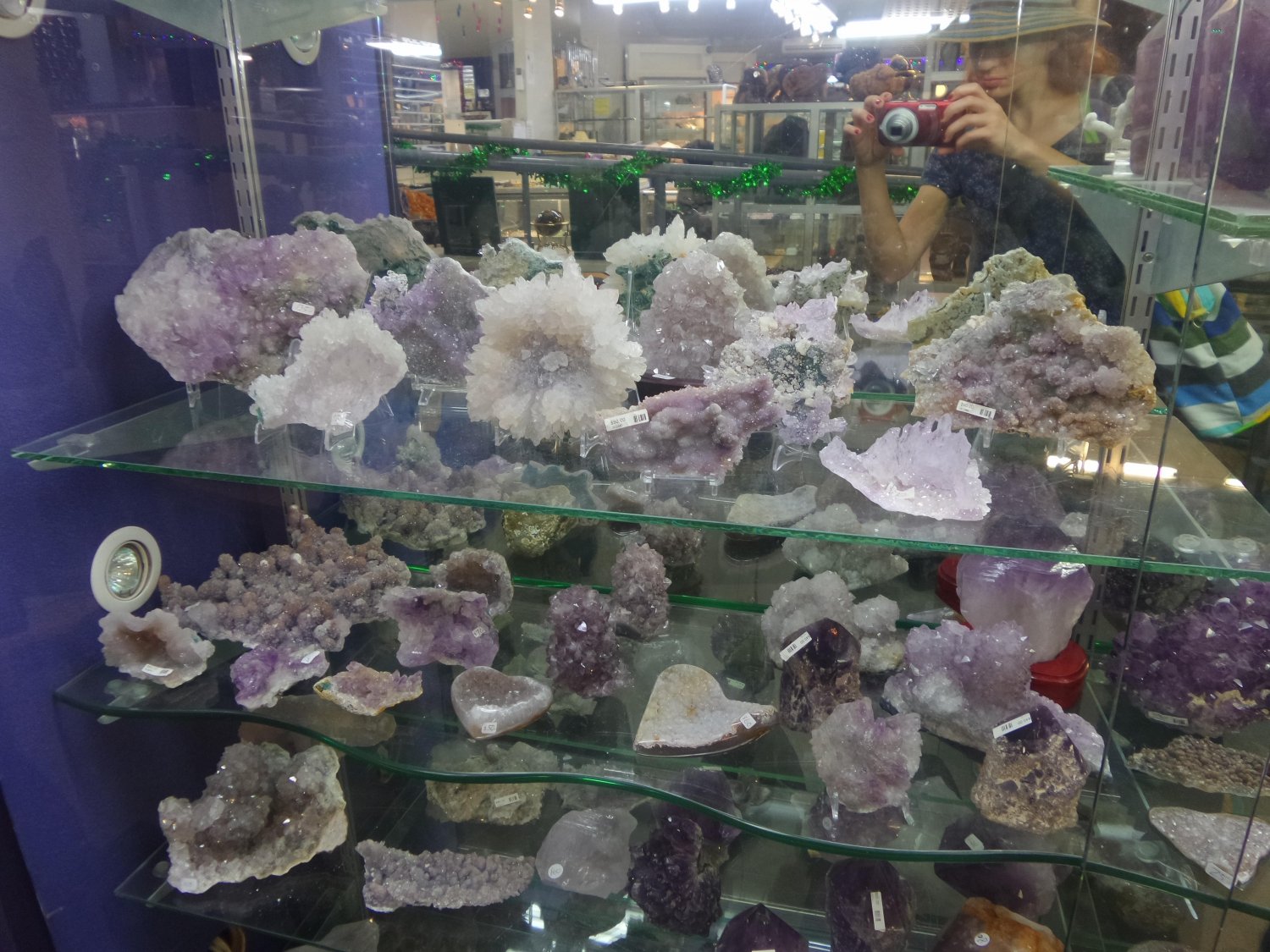 Right after you step through the main door, you will be welcomed by huge crystal stones. They transmit positivity, beautiful warm energy and make you feel you are at the right place. Moving forward, you will enter the retail shop, filled with colours, art, precious jewels, and friendly staff. This is a place where you need to take your time, carefully look at all sparkling stones and choose one for you to bring home as a memory.

Once you are done with admiring to the natural rocks, keep going and you will come across the fun animal park. There is an opportunity to feed the animals, jump on the express train, as well as to experience speedy Gonzales roller coaster, meet up eye to eye with T-Rex and other dinosaurs in the gully. If you are more into riding, there are pony rides available.

The cafe is kiwi focused serving a big breakfast, pancakes, muesli, eggs benny, burgers, salads and soup of the day. The kitchen is opened until 3.00pm, followed by cabinet food available until 5.00pm.

Photos by
Maja Krstic
.