Maraetai Coast Scenic Drive
Adventure Family Fun
A day exploring the Maraetai Coast in Eastern Auckland
If you are into nature, scenic drives, walks and cycling, as well as experiencing fresh New Zealand air, oysters, fish and ships, and a famous flat white while seating next to the ocean, you need to check out beautiful and friendly Maraetai beach and the area around. 
This beach has a lovely Maori name and it means meeting place by the sea". The name was the first thing that interested me in looking more into the area and deciding to start exploring it exactly from there. 
Maraetai is Easternmost Auckland suburb on Pohutukawa Coast. It is 3 km long beach, facing Waiheke Island, nestled between Omana Regional Park on the left and Ponui Island to the right. 
While exploring the area on Google, I was thinking about how l would like to spend the day. I wished to have a long drive, scenic views with a mix of blue and green colors in front of my eyes, and local kiwi food.
The whole area is quite big and it has its charm. It is far away from the city rush and noise. Once you leave Auckland CBD, the drive is very pleasant and picturesque. There are beautiful breathtaking green hills around, peaceful animals, and friendly people. Once you arrive at Maraetai Beach and open your car's door, you will sense Pacific Ocean smell, and wish to run on the beach. The beach is quite long and safe for swimming. It is very suitable for lots of activities from relaxing walks and picnics to more active sports, kayaking, sailing and others. It has a stunning view overlooking
Waiheke Island
. You can even watch tiny clouds passing by while making amazing patterns.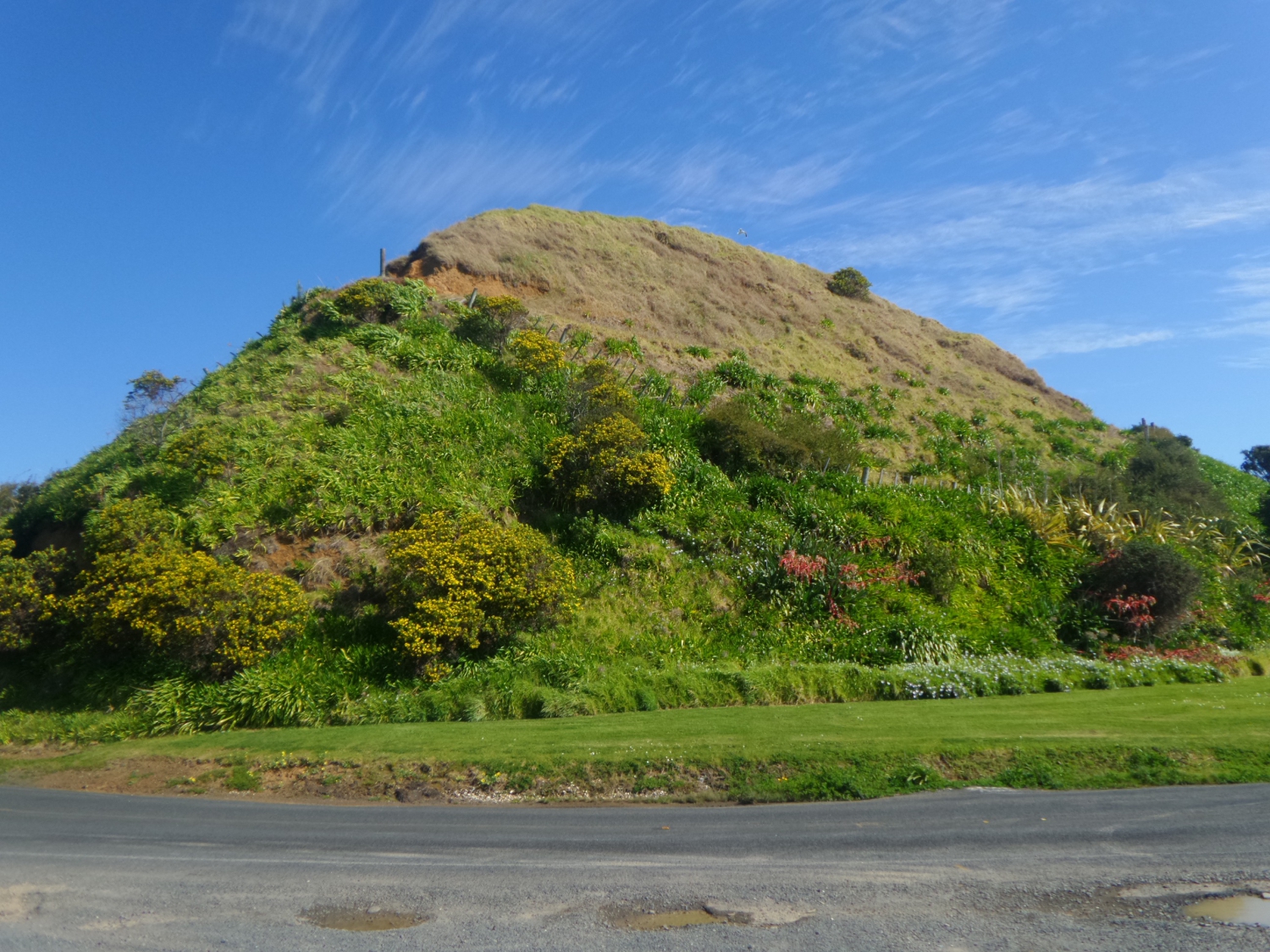 If the ocean scent makes you crave for New Zealand must-have fish and chips, I suggest you visit some of the local cafes and restaurants located next to the beach. They have plenty of car parks available right in front of the venues and great food and service. I stopped at
Maraetai Wharf Café
. Their "fish and chips" were fresh and crispy, and flat white perfectly made. I enjoyed both. 
As my big and heartfully made meal made me somewhat sleepy, I decided to take a peek at Omana Regional Park and see what is going on there before continuing driving towards the opposite direction. Of course, it was stunning! My first impression was thatthis is a family-friendly place. It has great kids playground, native New Zealand bush, camping ground safely marked walking tracks to enjoy while being accompanied by sheep. Amazing!
Shortly after, my super adventurous spirit made me keep driving on Maraetai Coast Road discovering what is hiding behind every corner. To be honest, every corner had its own story:
Magazine bay – A white shell beach. Suitable for a walk from Maraetai beach to Magazine bay. There is a small viewing deck great for photo shooting.

Umupuia beach – great for camping, picnics, walks

Duder Regional Park - cycling and horse riding, as well as coastal short (30 min, 2 km ) and long walks (1.5h, 4km)

Waitawa Regional Park – Great for camping, or staying in bach or lodge, walks, cycling, mountain biking, short and long walks, kayaking, canoeing, horse riding.
After letting my eyes experience all these natural beauties, I have decided to go back to Clevedon and finish my day off with fresh Clevedon oysters at, believe it or not, Clevedon Coast Oysters place. These fresh oysters are full of Zinc to boost your energy levels, Iron to keep you strong and calcium for bones; nothing better to remember this day as an extraordinary in my life. 
Practical Information
Leave Auckland before 8 am or after 10 am due to the traffic conditions.

Take State Highway 1 to Otara, and then take Ormiston Road and Pacific Coast highway to Maraetai Beach.

Please respect

Auckland Council rules and protect nature in the parks. Most of the parks are smoke-free, alcohol-free, pet-free, and rubbish free. 

If you are planning to stay overnight, book in advance to make sure you have a place to sleep.

Don't go back to Auckland between 4.30 pm and 6 pm due to the traffic conditions. I advise you to have dinner in Cleveland and relax before going back to the

CBD.

Always bring a few layers of clothes, as it can get windy sometimes
Photos by
Maja Krstic
.