Take A Day Trip To Waiheke Island
Food & Drink Mini Break Retreats & Relaxation
Our guide to experiencing the best of Waiheke Island in a day
With its fantastic assortment of beaches, boutique restaurants, wineries and festivals, Waiheke Island caters for jandal clad beach goers as well as lovers of gourmet food and wine. But that doesn't mean you can't slot in a bit of everything on a day trip.

Waiheke Beaches:

Waiheke Island is blessed with some superb swimming beaches with fresh, clean water and pristine stretches of white or golden sands. Oneroa Beach is a popular choice for being close to Oneroa Village, and the first bus stop from the ferry. Any of the walking paths leading from the main street will take you to this sizeable golden sand bay with its calm, blue-green sea, shady trees and picnic tables.
Venture just out of Oneroa Village and you'll come to Little Oneroa, which is smaller, family friendly (it has a children's playground) and has good amenities. You can walk between the two beaches at low tide with a short clamber over the rocks.
Yachties, kitesurfers and kayakers will want to stay on the bus and travel through to Surfdale or Ostend. T he beaches here are great for water sports. Or, a bit further on there's Onetangi, popular for its smooth, white sand shore and gentle rolling waves.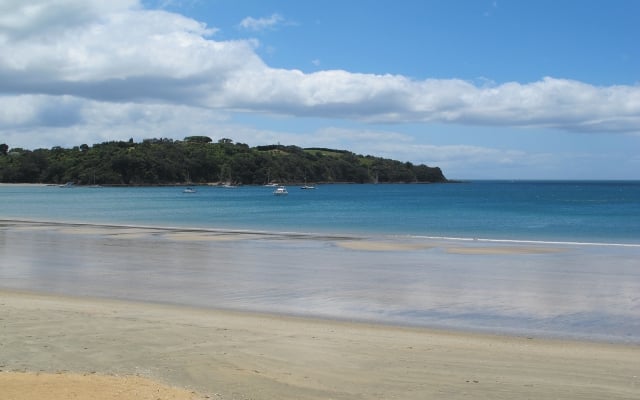 Wineries & Food:
Waiheke's micro-climate is perfect for grape growing and there are a number of award-winning wineries on the island. So brush the sand from between your toes and check out a few while you're there!
If you've booked a wine tour or are using the Vineyard Hopper then you will be able to visit several of the best vineyards on your day out, including Mudbrick, Stoneyridge, Cable Bay, Casita Miro and Jurassic Ridge. Those after a fine dining experience for lunch are in luck as the winery restaurants of Stoneyridge, Cable Bay and Te Whau are all excellent, and Spanish influenced Casita Miro is another highlight.
For those short on time Wild on Waiheke is just down the road from Onetangi and on the bus route. Providing an all-in-one vineyard, activity venue, cafe and bar, you can sample local wine and food, practise your clay shooting or archery skills and buy local art and crafts. Booking is recommended in summer.
If you're just after a snack or casual dining, Oneroa offers a wide range cafes and restaurants, as well as cuisine, depending on your preferences and budget.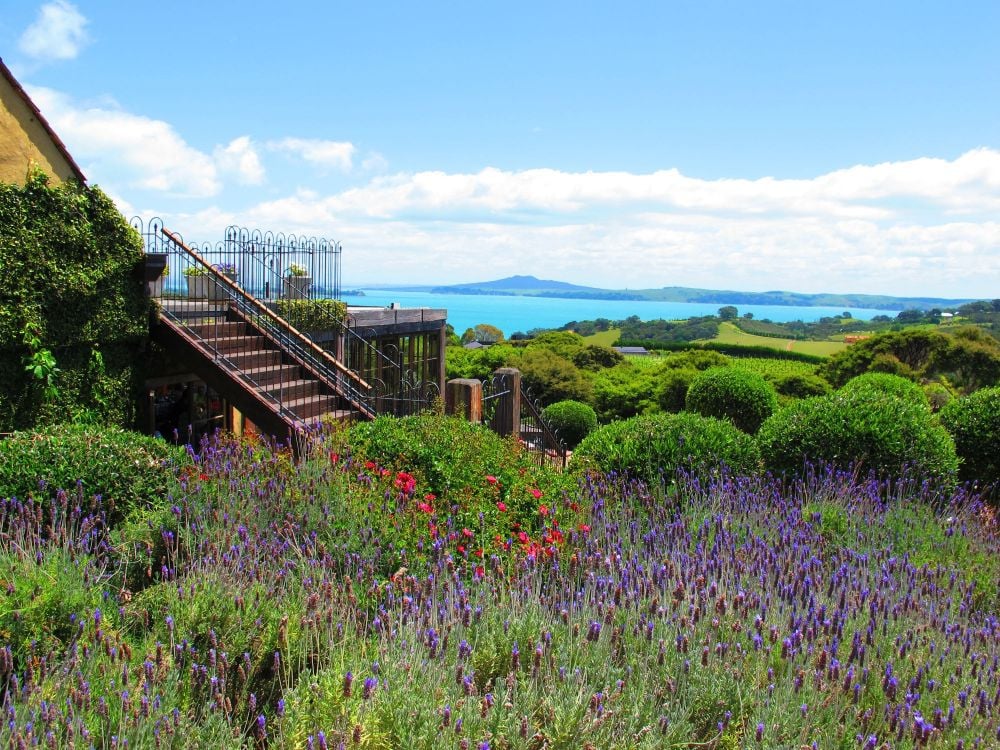 Festivals & Events:
There are a variety of annual festivals and events on Waiheke Island's social calendar and these can make an ideal focal point for a day trip.
As to be expected, artisan food and wine festivals are held all over the island in summer. These showcase some of the island's best local wine and speciality food, and make an enjoyable day out.
Waiheke is a haven for creative types such as artists, writers, potters, sculptors and this fact is celebrated every two years in February with New Zealand's biggest outdoor sculpture event, the Headland Sculpture on the Gulf. This three week event attracts many local and international visitors to the island.
The brisker weather of March and April brings the cool sounds of the International Jazz Festival to the island, or you can check out the Vintage Festival or even attend an opera degustation. The Winter Blues Festival is a well attended weekend festival in the quieter tourist month of August, and the Olive Festival in November is also popular.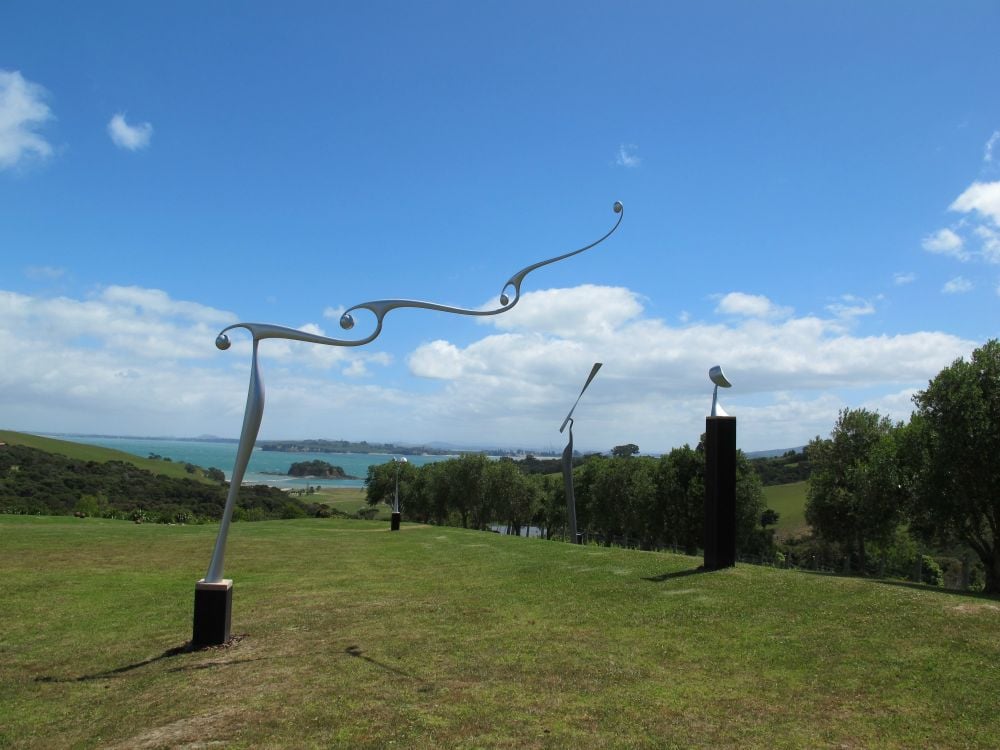 Getting There:
On sunny weekends, queues for the Waiheke ferry can be lengthy, especially if there's a festival or event on the island. So it pays to arrive early at the ferry terminal on Quay Street to ensure you get a seat on the boat. The journey takes around 35 minutes and Fullers ferries run regularly on the hour. Whatever you plan to do on Waiheke, make sure you bring water, a hat and sunscreen to avoid the lobster look!
If you only want to visit a couple of beaches, the cheapest way of getting around Waiheke is to catch the Fullers island bus which meets the ferry service. For those who want to visit several vineyards the Vineyard Hopper is your best option. You can buy a day pass which also includes your ferry ticket.

Other transport options for Waiheke include renting a car, scooter or bikes for the day, or catching a taxi. If you have your own car, you can take it across via the Sealink car ferry which leaves from downtown Auckland.
For a small island Waiheke really does offer the best of both worlds with its laid-back, creative beach vibe and sophisticated wining and dining; and for visitors after a well-rounded experience, these can easily be combined on a day trip.