Auckland Activities On The Water
Auckland is dubbed the 'City of Sails' for good reason. An immense volume of water surrounds the city presenting an infinite range of possibilities to get out there and enjoy it. One in three Auckland households own a boat and Aucklanders regularly unwind, socialise and exercise on the marine playground on their doorstep.

The beautiful Hauraki Gulf spills out from central Auckland and the Waitemata and Manakau Harbours, leading out into the vast Pacific Ocean. Here are some suggestions on the best things to do on the waters of Auckland.

Sailing

NZ Yachts 4 Charter and Gamesail operate multi-day and shorter cruises on a luxury yacht with state of the art facilities. Guests can visit nearby islands such as Waiheke and Great Barrier, spot dolphins at Poor Knights or head further north to the sub-tropical Bay of Islands. Options include jumping on an established itinerary or custom making your experience to include the sports, activities, sightseeing and destinations you're interested in. Accommodation on board the Gamesail yacht is in 5 star queen cabins. Food and drink is provided for you and TVs, games and a bar are all on board. The deck supplies you with 360° views of ocean and is the perfect place to relax with a cold drink in the sun. True indulgence.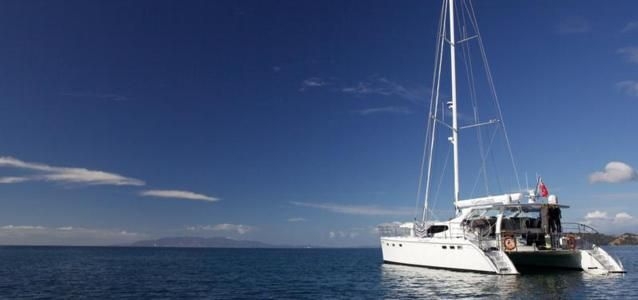 Explore NZ offers the unique opportunity to experience competitive sailing aboard an America's Cup racing yacht. Guests can take the helm and participate as crew or relax and enjoy the unparalleled feeling of sailing on such a majestic vessel. This is a domain that is usually exclusive and elite, yet Explore NZ make sailing on a trophy yacht an affordable and unforgettable experience. An adventure combo can also be put together with the Explore NZ Whale and Dolphin Safari.

Jet Boating

Auckland Jet Boat Tours provide 35 minutes of high-octane power in this twin turbocharged speedboat. You will blast your way at 85 kmph around Waitemata Harbour and the nature reserve of Rangitoto Island. You will experience thrilling 180° spins and high-speed power slides to get the adrenalin pumping.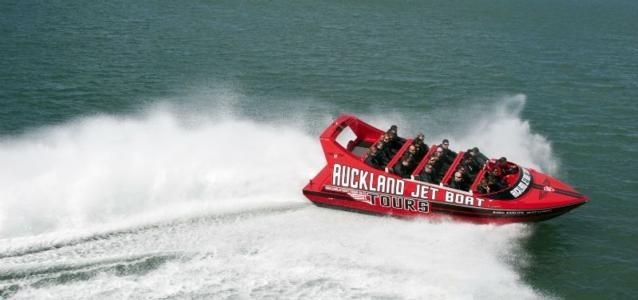 Surfing

Experienced surfers without their own surf boards and wetsuits can hire them out from surf shops in most key surfing areas. Some of the best spots for surfing in and nearby Auckland are Piha (45 min), Muriwai and Maori Bay (30 min) and Takapuna (10 min). For absolute beginners there is a good array of surf schools in and near to Auckland. Muriwai Surf School and the Lion Rock Surf School are amongst the crowds of surf schools in the area, most of which offer a variety of one to one lessons, group lessons and lessons for children in a safe environment.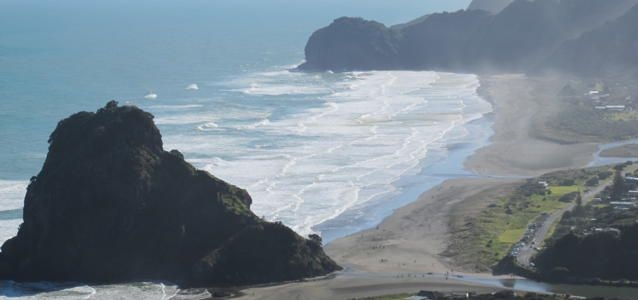 Dolphin and Whale Watching
Auckland Whale & Dolphin Safari leads dolphin and whale encounters in the Hauraki Gulf Marine Park. The marine park is biologically and geographically diverse with over 25 of all 37 southern hemisphere marine mammals being sighted here. Whales are encountered on over 75% of trips and dolphins on more than 90%. Commentary about the marine park and the marine mammals is provided and the vessel is stable and specifically designed for the sea conditions in the area.
Pods of dolphins can vary from just a few to an overwhelming and magical pod of hundreds. The sight of acrobatic dolphins playing for pure enjoyment is a memory to be treasured. 15 metre Bryde's whales are often seen thrashing in a feeding frenzy and the lithe, enigmatic Orca is a less frequent visitor but always spellbinding when it does show.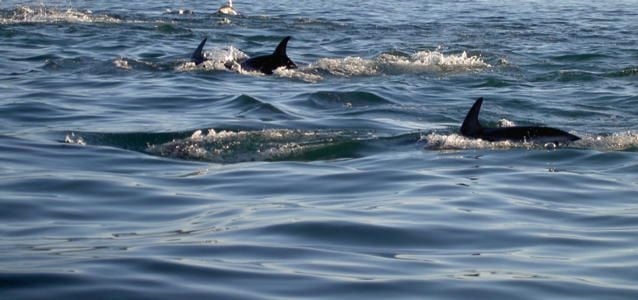 Scuba Diving & Snorkelling
Scuba schools tend to offer the full gamut of underwater sports including rentals, lessons, courses and equipment.  Dive trips near Auckland mainly focus on Great Barrier Island, Goat Island and Poor Knights Island, the latter of which is home to world-class scuba diving and was cited one of the top ten diving sites in the world by diving pioneer Jacque Cousteau. Poor Knights Islands diving typically requires an overnight stay away from Auckland either in Tutukaka or Whangarei. 
Dive sites include wrecks such as the famous Greenpeace vessel The Rainbow Warrior, reefs teeming with technicolour fish, caves, chasms, stingrays and an abundance of interesting marine life. Goat Island Dive, Elmesie Scuba, and Dive HQ Westhaven all offer diving trips close to Auckland and a little further away at Poor Knights.