Hauraki Gulf
Auckland's Hauraki Gulf is a 1.2 million hectare marine playground for Aucklanders and visitors alike. The spectacular beauty of more than 50 islands, seemingly endless bays, often deserted idyllic beaches, scarlet-splashed pohutakawa forests and the natural backdrop in general of sweeping sand, crystal sea and blue sky are a big draw.
Water Activities:
With the abundance of marine wildife, rare seabirds and a huge variety of fish species, in the year 2000, this tapestry of marine ecosystems became the country's first national park of the sea. Today, the Hauraki Gulf Marine Park has five separate marine reserves that fall under its protective umbrella.
For visitors, there are opportunites to venture into the park and observe whales and dolphins up close. Auckland Whale and Dolphin Safari offer eco-safari trips on their purpose-built research vessel the 'Dolphin Explorer'.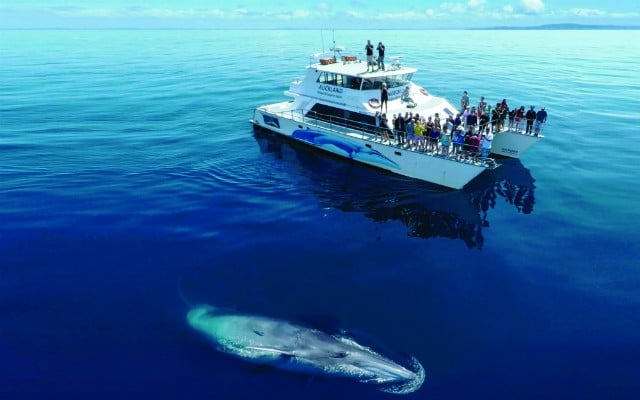 It is also considered water activities heaven by many - not hard to understand once you factor in the sheltered nature of the inner gulf, numerous harbours and the semi-shallow coastal environment. Here, you can snorkel, dive, kayak, paddle board, surf, sail, sip local wine, fish for your lunch, visit military relics or explore a dormant volcano. Escape and serenity are both key watchwords here.

Hauraki Gulf Islands:
For many visitors though, it's about hopping on a ferry and exploring Auckland's Hauraki Gulf Islands. We've therefore created a guide to the most popular islands that can all be reached by regular ferry service or water taxi.

Waiheke Island
Waiheke is an island suburb of Auckland, the second largest island in the Hauraki Gulf and only 35 minutes from Auckland by ferry. Often referred to as the 'Island of Wine', Waiheke has over 20 established vineyards that offer tours, lunch, wine tasting and sales. Read more.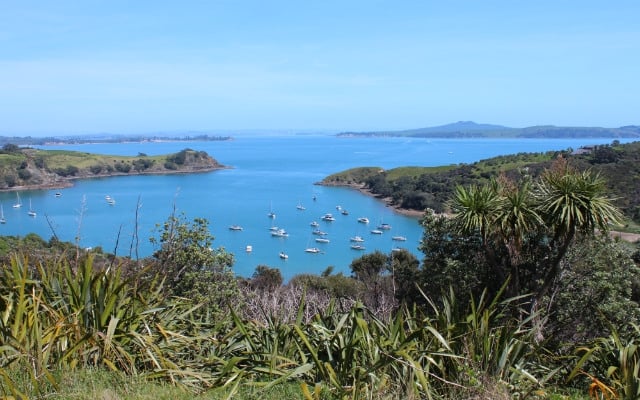 Great Barrier Island
The largest of the Gulf islands is a 30 minute plane ride from Auckland or, you can choose one of the fast ferry services. Attractions include a range of bush walking tracks, numerous water activities, horse riding, bird watching and golf. Read more.

Rangitoto Island
Rangitoto is always visible from the mainland and is a mere 8 kilometre northeast of the city. The island has the largest Pohutukawa forest in the world while the summit enjoys spectacular views of the Hauraki Gulf and Auckland city. Read more.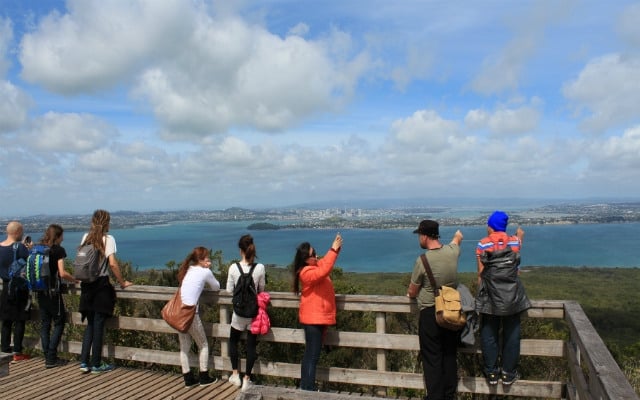 Motutapu Island
Motutapu Island is a natural island in the Hauraki Gulf, 11km from Auckland. Walks, war relics and a campground plus amazing natural scenery await you in this conservation wonderland. Read more.

Tiritiri Matangi Island
Tiritiri Matangi is an open nature reserve, 30km from Auckland and a popular day trip for birdwatchers and conservationists. See New Zealand's oldest working lighthouse, plus dozens of species of birds and trees. Read more.

Saddle Island
Tiny island with idyllic beach and famous 500m long reef. Great for water sports, sunbathing and picnics. Boats from Sandspit, Warkworth. 90 mins from Auckland CBD. Read more.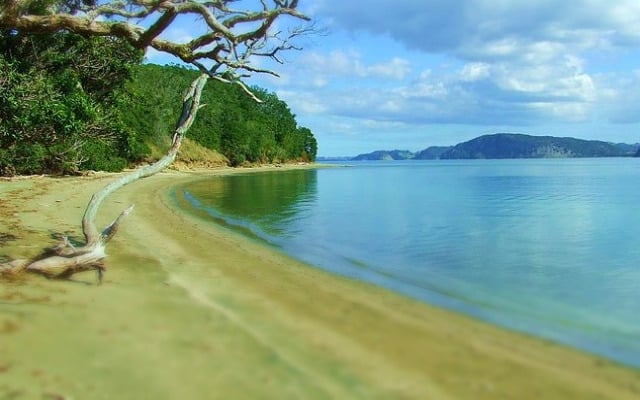 Kawau Island
Kawau Island was named after the birds who call this island home. The island is the former residence of Sir George Grey, who built the Mansion House here in the 1860s. Visitors can wander around this magnificent building and get a very real sense of Victorian island life. Read more.

Motuora Island
Conservation island in the Hauraki Gulf, famous for its kiwi sanctuary. Isolated beaches, amazing clifftop walks with beautiful views, and places to camp overnight. 90 mins from Auckland. Read more.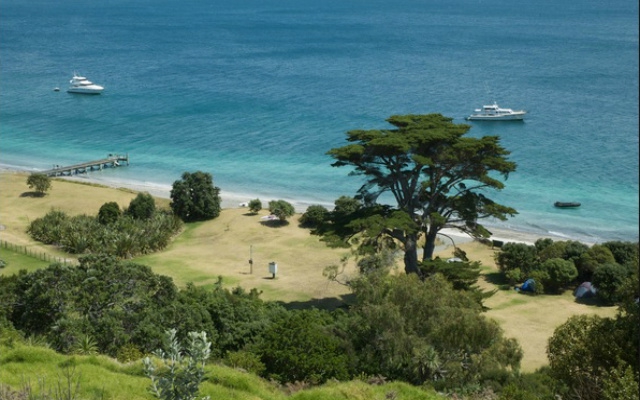 Rotoroa Island
Rotoroa is a small island just east of Waiheke, famous for its arts and heritage attractions. A beautiful oasis just 75 minutes ferry crossing from downtown Auckland, the island features an exhibition centre, sandy beaches, bush walks and a number of preserved buildings. Read more.

Browns Island
Amazing 'mini-volcanic' island in the Hauraki Gulf, just 11km from Auckland CBD. Centuries-old campsites and Maori pa settlements still remain. Read more.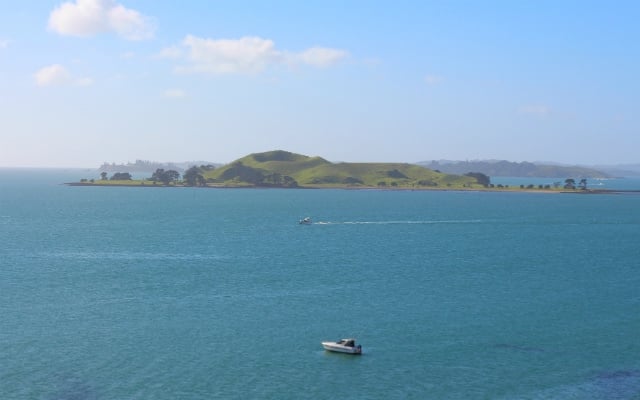 Motuihe Island
Motuihe Island is a conservation island in Waitemata Harbour, 30 minutes ferry crossing from downtown Auckland. A former POW camp and quarantine station, the island now boasts beaches, forests, rare birds and wonderful walking. Read more.

Rakino Island
Gorgeous little island northeast of Auckland in the Hauraki Gulf. Holiday homes available, great walks, superb beaches and unrivalled views from every angle. 45 mins by ferry from Auckland. Read more.