A day in Auckland's Shakespear Regional Park
Adventure Editorial Family Fun
A nature lover's guide to visiting the Shakespear Regional Park in Auckland
After moving to Auckland in 2013, I promised myself I will discover it's every corner. My guideline was: If there is a will there is away. I wanted to discover Auckland through my eyes like nobody before.

Regional reserves and parks were on the top of my "to-do list" as I am a real nature lover. One day I had a look further up north from Central Auckland, looking for a peaceful and relaxing place. And there was a Shakespear Regional Park. The name itself sounded cheesy at that moment, but I didn't let it ruin my curiosity. I had another look at google maps, memorised interesting spots and decided to go there without reading any extra information.

The drive from Auckland was only 40- 50 minutes on Northern Motorway. After passing by Whangaparoa, last town before entering the reserve, I said to myself: "Oh, I think this area has much more to offer than just Shakespear Park. There is a beach on my left-hand side". I stopped the car in a very large car park next to the beach. It was an Army Bay, a perfect place for a great walk. After seeing some rocks in the distance, I started heading towards the east.

It was amazing – volcanic rocks creating perfect concentric circles. I jumped of joy, started going further and further while taking astonishing photos.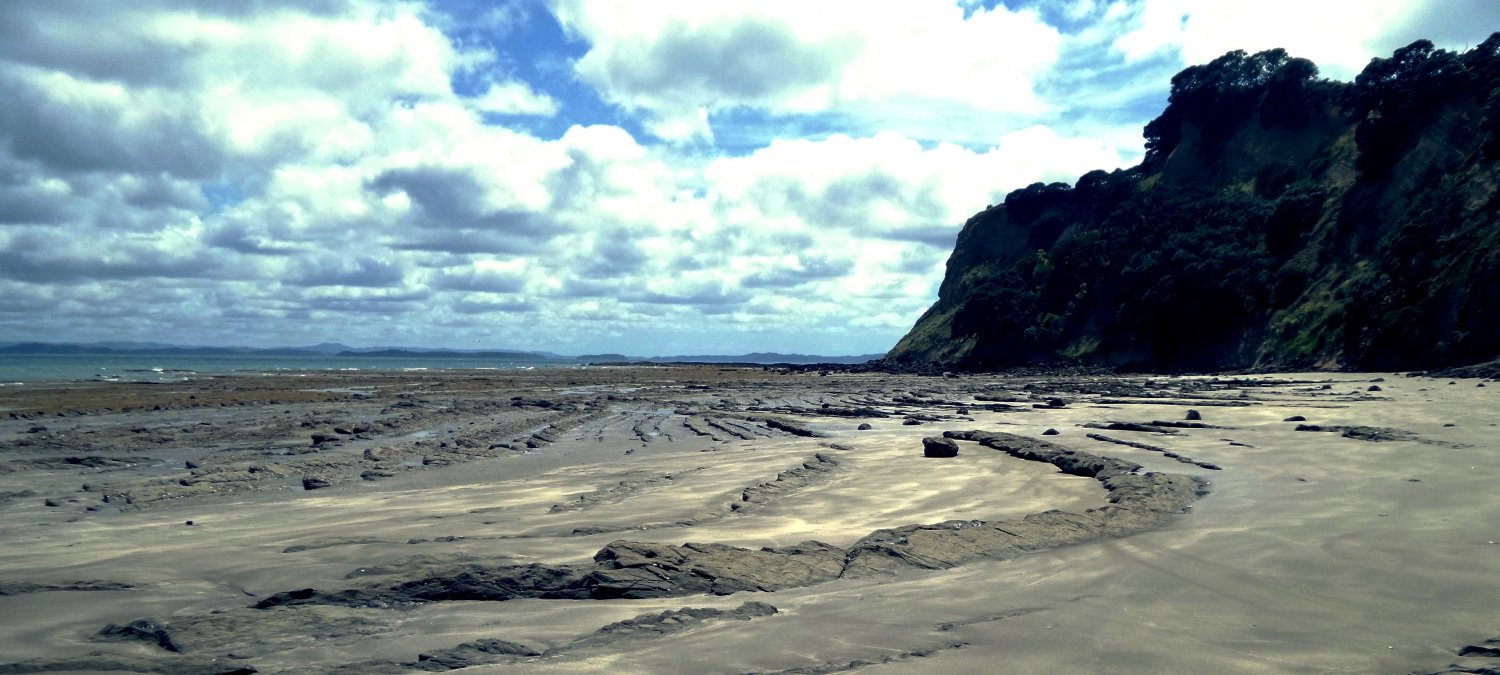 I walked for an hour before turning around to come back. High tide was coming and coming back to the beach was a smart move. At that moment I realised how lucky I was to come to the beach at the low tide and enjoy all these magnificent rocks. I couldn't see them otherwise. Usually, high tide covers all the rocks and most of the beach.
 
I let a happy feeling follows me straight to the Te Haruhi bay in Shakespear Park. There was another nice car park there and the beach was right after. I really liked the whole area, covered with the bright green grass, trees and so much space to picnic, place a blanket, take a nap, play sports, listen to the music or do whatever you feel like.

However, I decided to go straight to the beach and admire an amazing city view. Auckland CBD and all tall buildings were right in front of my eyes while I was collecting shells and high tide was coming.

Opposite from the previous beach, I believed that this beach looks better and it could be enjoyed more while being covered with lots of water. So, I waited to see the whole picture like I imagined in my head.

While waiting for the water level to comes up, my eyes were going towards every direction. I had a look at my left-hand side. There were a great hill and an amazing hiking opportunity. That sounded great in my head. The view must be unbelievable. The decision to climb the hill was the best one. I saw some sheep, native birds and the view overlooking the city and the ocean was breath-taking. It really felt like: "Oh my God. I am really in New Zealand, looking at its beautiful scenery."
 
As the day was coming to an end, I have decided to start heading back home. Looking at the watch told me, the roads will be jammed and that is very important in New Zealand. Avoiding driving roughly between 4.30-6.30 pm is really preferable if possible. Therefore, I made a stop in Gulf Harbour, had another walk down the marina followed by a dinner. There are few restaurants and cafes in the area for everyone and I gladly suggest it.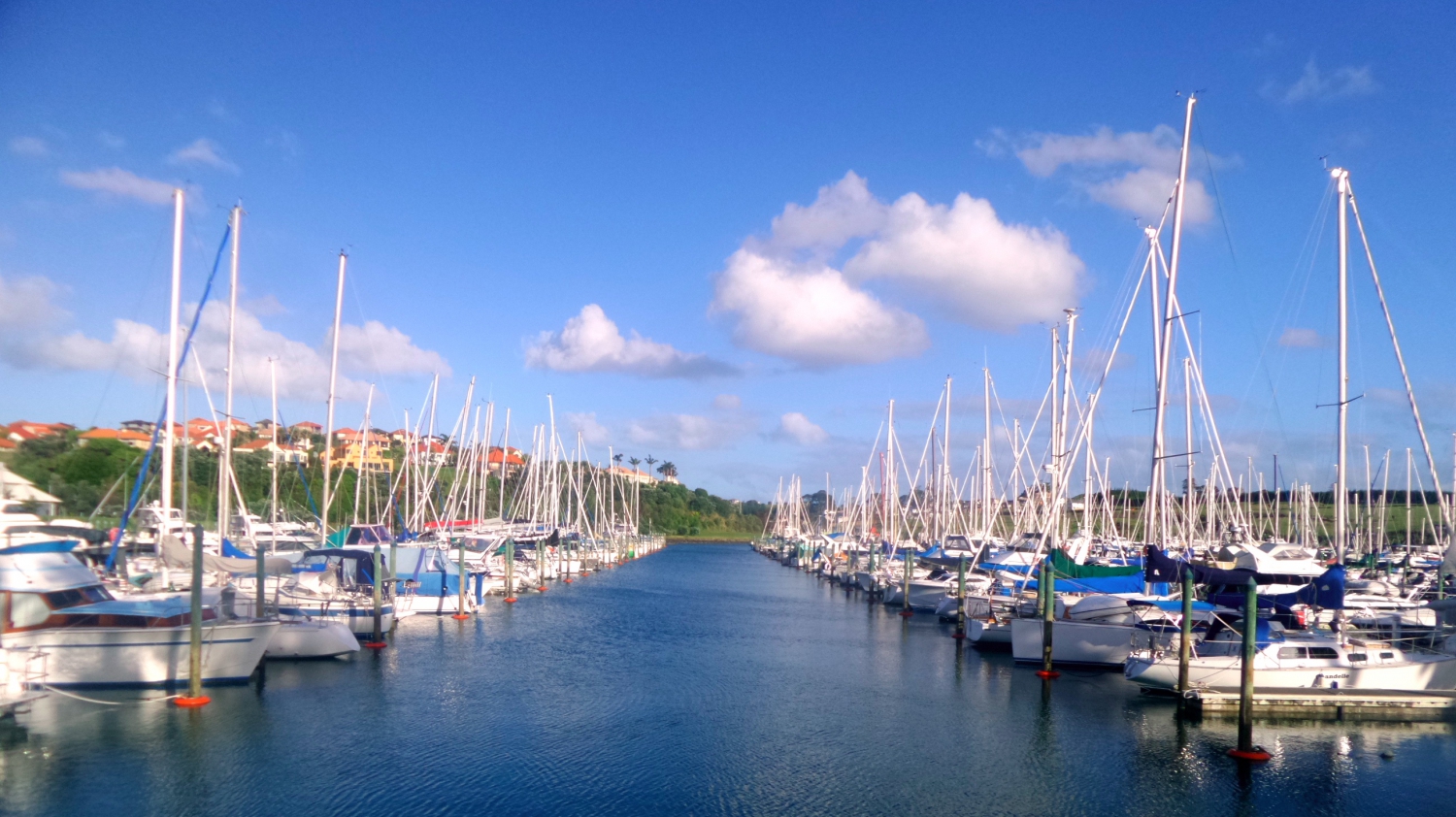 To round up my one day experience I would like to say that the peninsula where Shakespear Park is located has a lot to offer:
Walk and hiking tracks – They are all marked and safe
Beautiful beaches and scenery – check "Metservice" website for tides
Clean public toilets and car parks
Short drive distance to gas stations, markets, cafes and restaurants – app. 10-15 min
Heaps of space for picnics, family sports, relaxing
Native NZ birds and other animals
Kite surfing, etc.
I hope there will be more and more people enjoying and sharing my experience.
Photos by
Maja Krstic
.