A day in Auckland's Shakespear Regional Park
Adventure Editorial Family Fun
A nature lover's guide to visiting the Shakespear Regional Park in Auckland
After moving to Auckland in 2013, I promised myself I will discover it's every corner.

Regional reserves and parks were on the top of my to-do list as I am a real nature lover. One day I had a look further up north from Central Auckland, looking for a peaceful and relaxing place. And there was a Shakespear Regional Park. I had another look at google maps, memorised interesting spots and decided to go there without reading any extra information.

The drive from Auckland was only 40- 50 minutes on the Northern Motorway. After passing by Whangaparoa, the last town before entering the reserve, I realised this area has much more to offer than just Shakespear Park. I stopped the car in a very large car park next to the beach. It was an Army Bay, a perfect place for a great walk. After seeing some rocks in the distance, I started heading towards the east.

It was amazing to see volcanic rocks creating perfect concentric circles. I started going further and further while taking astonishing photos.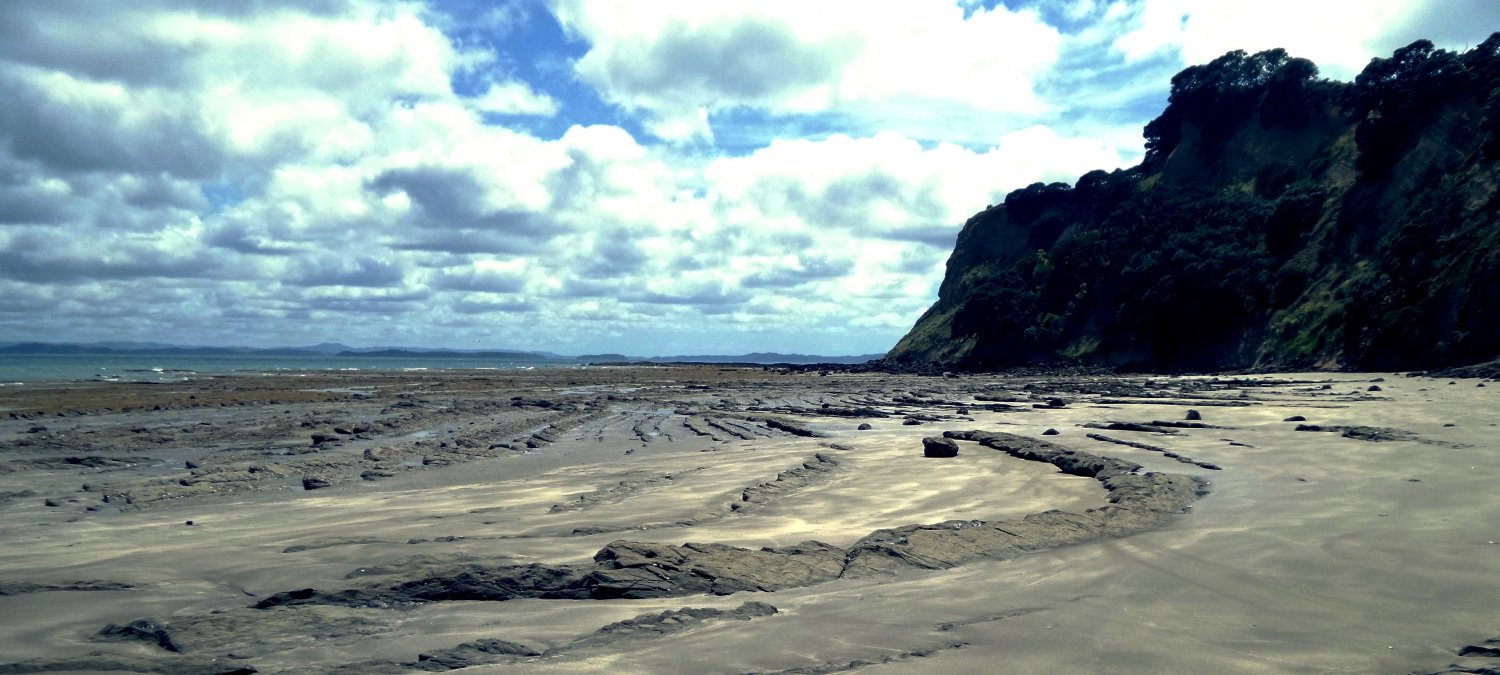 I walked for an hour before turning around to come back. High tide was coming and coming back to the beach was a smart move. At that moment I realised how lucky I was to come to the beach at the low tide and enjoy all these magnificent rocks. I couldn't see them otherwise. Usually, high tide covers all the rocks and most of the beach.

I let a happy feeling follows me straight to the Te Haruhi bay in Shakespear Park. There was another nice car park there and the beach was right after. I really liked the whole area, covered with the bright green grass, trees with so much space to picnic.

However, I decided to go straight to the beach and admire an amazing city view. The Auckland skyline was right in front of my eyes while I was collecting shells and high tide was coming. While waiting for the water level to comes up, my eyes were going towards every direction. I had a look at my left-hand side. There were a great hill and an amazing hiking opportunity. The decision to climb the hill was the best one. I saw some sheep, native birds and the view overlooking the city and the ocean was breath-taking.

As the day was coming to an end, I decided to start heading back home. Looking at the watch told me, the roads will be jammed. Avoiding driving roughly between 4.30-6.30 pm is really preferable. Therefore, I made a stop in Gulf Harbour, had another walk down the marina followed by dinner. There are few restaurants and cafes in the area for everyone.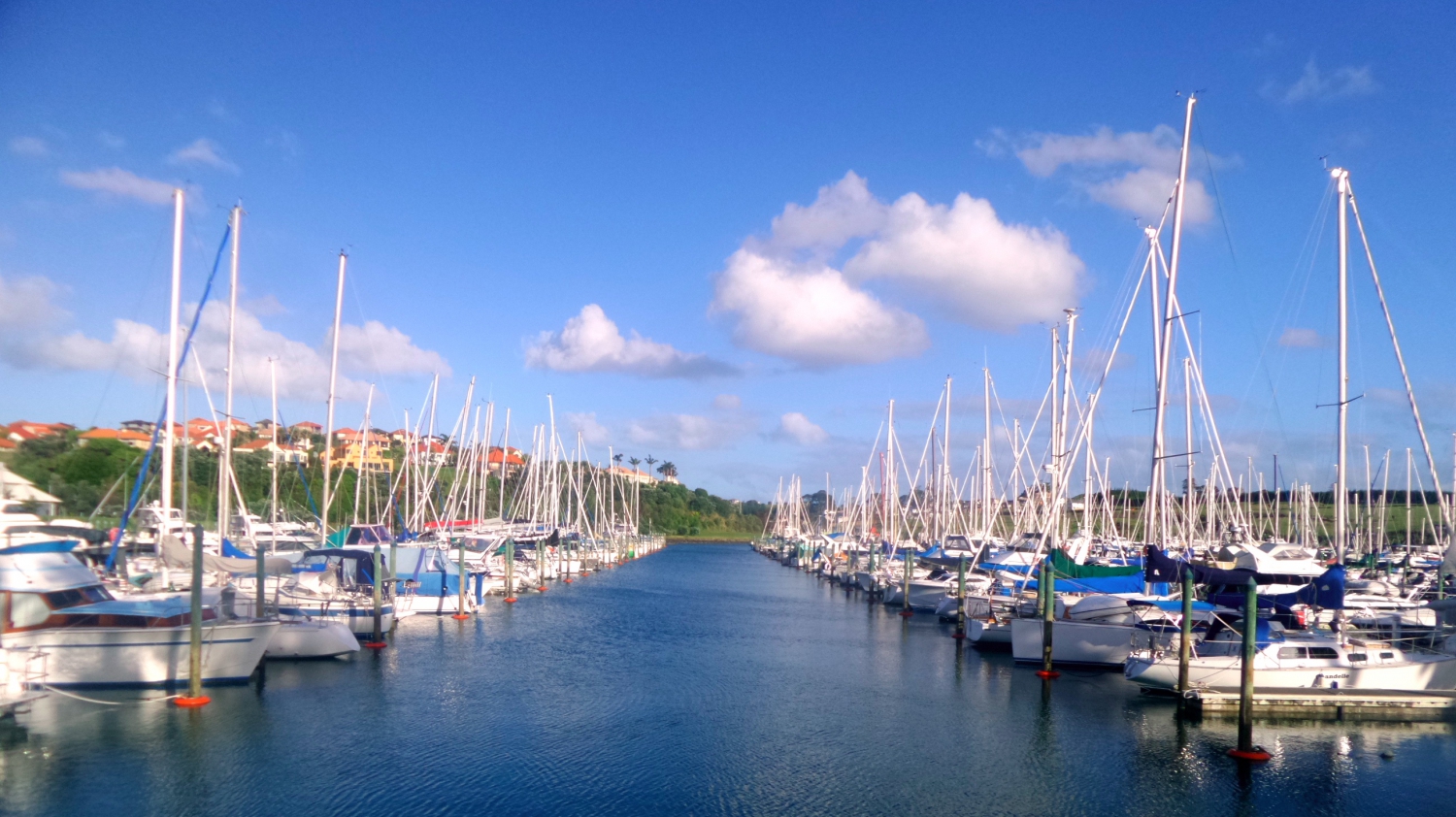 Photos by
Maja Krstic
.