5 Waiheke Island Wineries You Need To Visit
Food & Drink Hot List Inspiration Mini Break
Today, there are over 30 vineyards on Waiheke and why it has acquired the nickname "the island of wine".
There are lots of great reasons to visit Waiheke Island. For starters it's 35 minutes by fast ferry from downtown Auckland, so the proximity to the city is convenient. The island has its own microclimate going on. So, no matter what's happening on the mainland weather-wise you can always count on Waiheke to be warmer, drier and sunnier.

In summer, the myriad of clean, sandy beaches on Waiheke come into their own, with plenty of spots for picnicking, sunbathing and swimming. Adventure tourism has also set up shop, with EcoZip tours now a fun activity to enjoy on the island. But it's the wineries that are arguably Waiheke's most popular drawcard.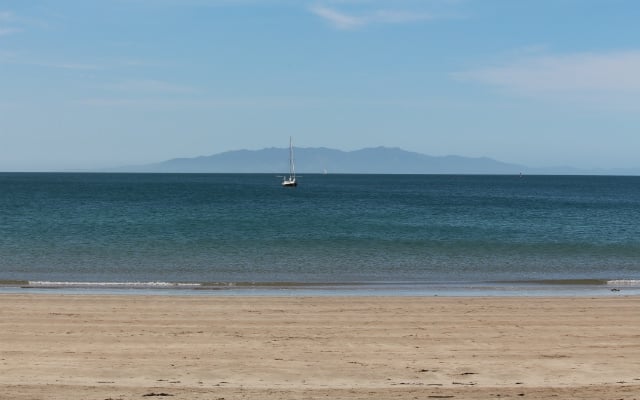 The steady influx of affluent Aucklanders buying up properties on the island over the past 20 years has seen Waiheke' winery and fine dining scene grow considerably. Grapes have been grown here since the 1970s and the microclimate, stony soil and sheltered landscape make Waiheke a winegrower's paradise, especially for red varietals such as Merlot and Syrah. Today, there are over 30 vineyards on Waiheke and why it has acquired the nickname, the island of wine.

With an area of 100 square kilometres to play with, not surprisingly, most of the vineyards on Waiheke are small family-run affairs producing artisan wines that are sold locally and nationally. But despite their size, many have won overseas awards bringing Waiheke winegrowers international attention, and with it, demand for a greater production of their award winning Syrah and Cabernet blend wines. All good news for the vintners in question.

Cellar door tastings are available at many of the wineries on Waiheke with some offering onsite restaurants which showcase the island's gourmet creativity. But choosing which Waiheke winery to visit if you have limited time, could be a matter of which is closest to the ferry or a bus stop.

For this reason booking a wine tasting tour is probably the best way to go as you can tick off three to four wineries in one go. You can also do other activities, such as EcoZip's zip, wine & dine package, which is a full day excursion (including ferry ticket and lunch). Wineries that are more out of the way require forward planning or car rental to be able to access them.

Our Top 5 Waiheke Winery Picks

Here are 5 of Waiheke's wineries that we feel deserve a mention.

1. Mudbrick Vineyard & Restaurant

A firm favourite of the wine tour route, Mudbrick is also blessed with handy proximity to Oneroa Village, Waiheke's main town. This is a vineyard that's a one-stop-shop with a restaurant, cellar door tastings and accommodation? In fact you could spend the whole day at Mudbrick and go home content. A sizeable acreage boasting 360 degree views of distant Auckland, Mudbrick is known for its red (Cab Sav, Merlot, Syrah etc.) and white (Chardonnay, Pinot Gris etc.) varietals and is a top spot for work parties and weddings, so reservations well ahead of time are advised.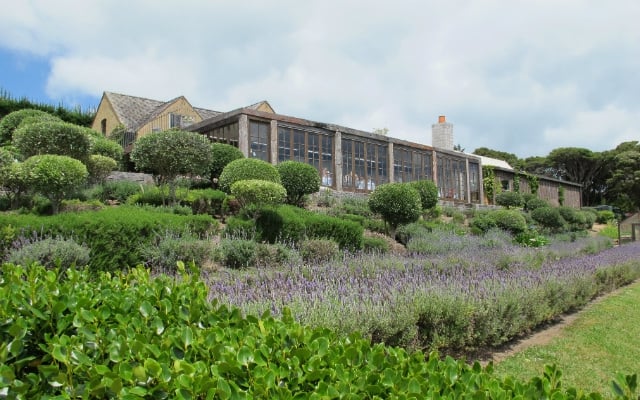 2. Cable Bay

Cable Bay is one of Waiheke's best known vineyards and also located between the ferry and Oneroa. It offers suitably relaxed furniture (i.e. beanbags) on an outdoor lawn lounge for enjoying a glass of wine and views of Auckland City. They have wines and vines a plenty here, to drink and buy, as well as fine dining restaurants. Wine tastings are offered daily from 11am to 5pm. Another popular wedding venue, checking in advance for availability is recommended.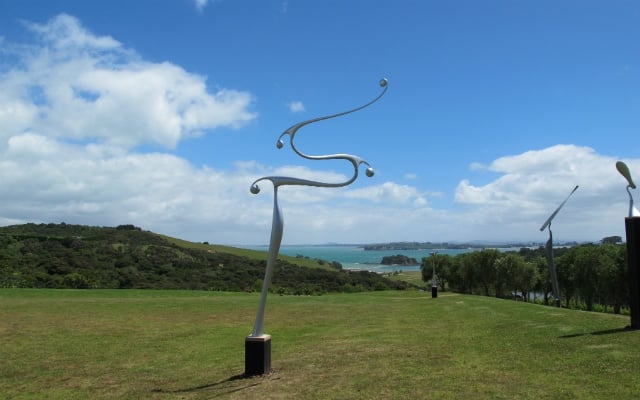 3. Batch Winery

Batch Winery uses state of the art processes for making its reds and whites and has the added advantage of being the island's highest vineyard. Suffice to say checking out the panoramic views from the lawn, with a sparkling rose (or their other speciality, sparkling Riesling) in hand, is a lovely way to spend an afternoon or an eve. There's an onsite restaurant for lunch and dinner, with an artisan menu that features high tea and sharing plates, served with chilled sparkling wine. Batch Winery isn't the easiest to get to unless you have transport, but it is included on wine tours and runs its own winery tour (needs to be pre-booked).

4. Stonyridge

Stonyridge is another sizeable vineyard / cafe setup that can cater for a larger number of visitors and wine tour groups. The setting is idyllic with a deck featuring comfy seating overlooking a valley of olive trees and vines, and the wine isn't bad either. Stonyridge is known for its international award winning cabernet blends, and to a lesser extent rose and dessert wines. Tastings are every day of the week and there are onsite tours of the vineyard on Saturdays and Sundays at 11.30am. It's also on the bus route from Oneroa to Onetangi, so quite accessible as a stand alone visit, but again another popular wedding and event venue, so phoning ahead is advised.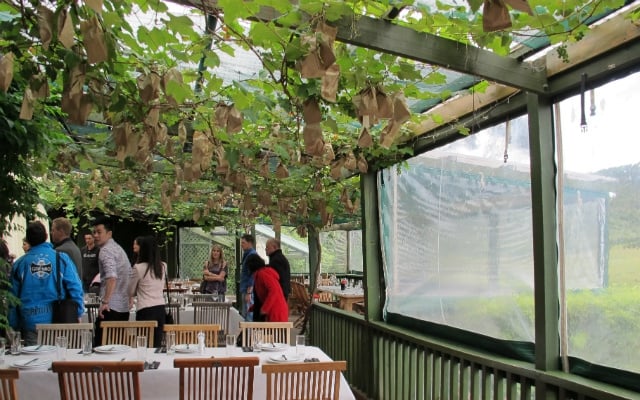 5. Obsidian Vineyard

Enjoy the taste of award winning wines when you visit Obsidian Vineyard, a consistently top wine producer with many accolades. Words such as rich, vibrant, powerful and spicy are used liberally in conjunction with Obsidian wines, especially for their Cabernet blends. Their Syrahs are also considered some of the best on Waiheke. Obsidian accepts group bookings for cellar door tastings and from Onetangi beach (on the bus route) you can walk to the vineyard in 15 minutes.

As you will discover, wine appreciation is a bit of a subjective business but, when it comes to quantity, at least on Waiheke Island you are spoiled for choice.