J.F. Kennedy Memorial Park Walk
Adventure Family Fun
A walk in the JF Kennedy Memorial Park offering magestic views
Beautiful
J.F. Kennedy Memorial Park
definitely has one of the best views to
Rangitoto Island
and
Hauraki Gulf
, alongside rich Maori and military history. On top of that, there is a great kid's playground and so much space to run. It is a colourful mix of past and present. Therefore, if you are into long walks, history, running, dog walking or simply admiring great views, you will definitely love this place.
There are multiple ways to arrive at the J.F. Kennedy Memorial Park from downtown Auckland. You can drive, take a bus or Uber. For me, it was a beautiful mix of bussing and scenic walking. It was a wonderful sunny day, and I had lots of free time when I made a decision to visit the park. I caught a bus to Takapuna and then walked around 4 km to J.F. Kennedy Memorial Park. This choice is perfect for people who like long walks. It is a mix of experiencing nature, ocean breeze and the sound of waves while having a daily walk routine.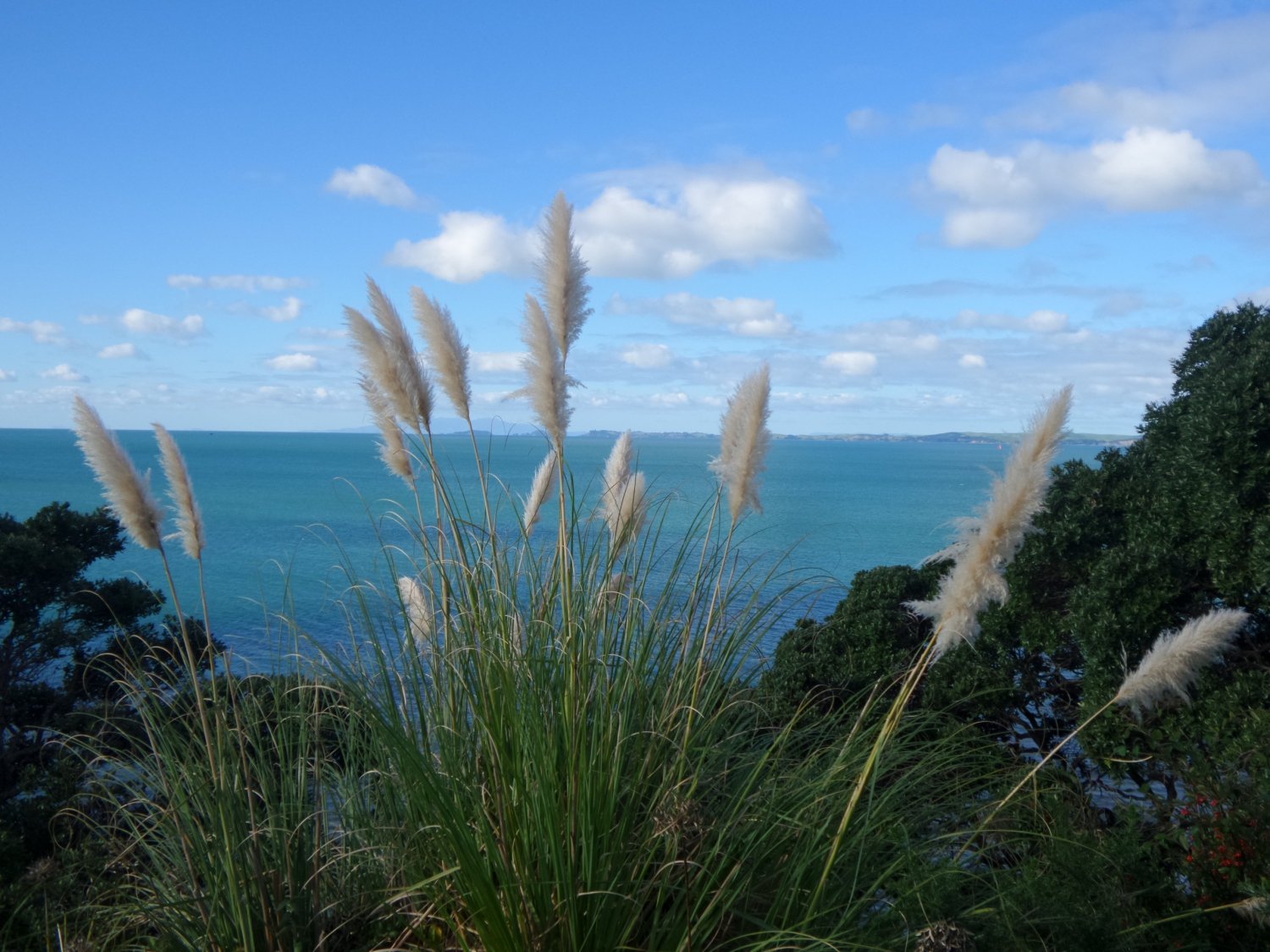 Most of the buses running from CBD Auckland stop on Lake Road, next to the Rose garden and a Shopping Centre. You can get off there and walk down to the beach. Once you reach the beach, you will need to go north towards
Takapuna Beach café
. That is a great chance for a superb meal (kiwi fish and chips, omelets, salads, scones, etc.), ice cream or coffee if you feel hungry or thirsty. For more complicated people like me, an amazing Affogato is a perfect choice. Prices are very decent for NZ standards – 4$-5$ for a coffee, 5$-6$ for a large scoop of ice cream, and approximately 20$ for a meal. 
Finding an ocean path can be a bit tricky, but not that complicated. In front of the café, there is a walking path leading towards the camper van area. That is the path to get you to Milford Beach, another beautiful and in my opinion, the best North shore beach for swimming and pedal boarding. 
Once your feet get you to Milford beach Reserve, and you take dozens of beautiful photos, you will need to go back to Beach Road and walk up the hill. The Road will lead you to Castor Bay, another great family spot with a large kid's playground. You will have access to the public toilets and right next to the toilet, you will see a J.F. Kennedy Memorial walkaway. 
Your first experience will be an ancient Maori site dating back hundreds of years. It is a great tree-covered corner area with Maori carvings, where you can take breathtaking photos. The whole walk path offers magnificent picturesque spots.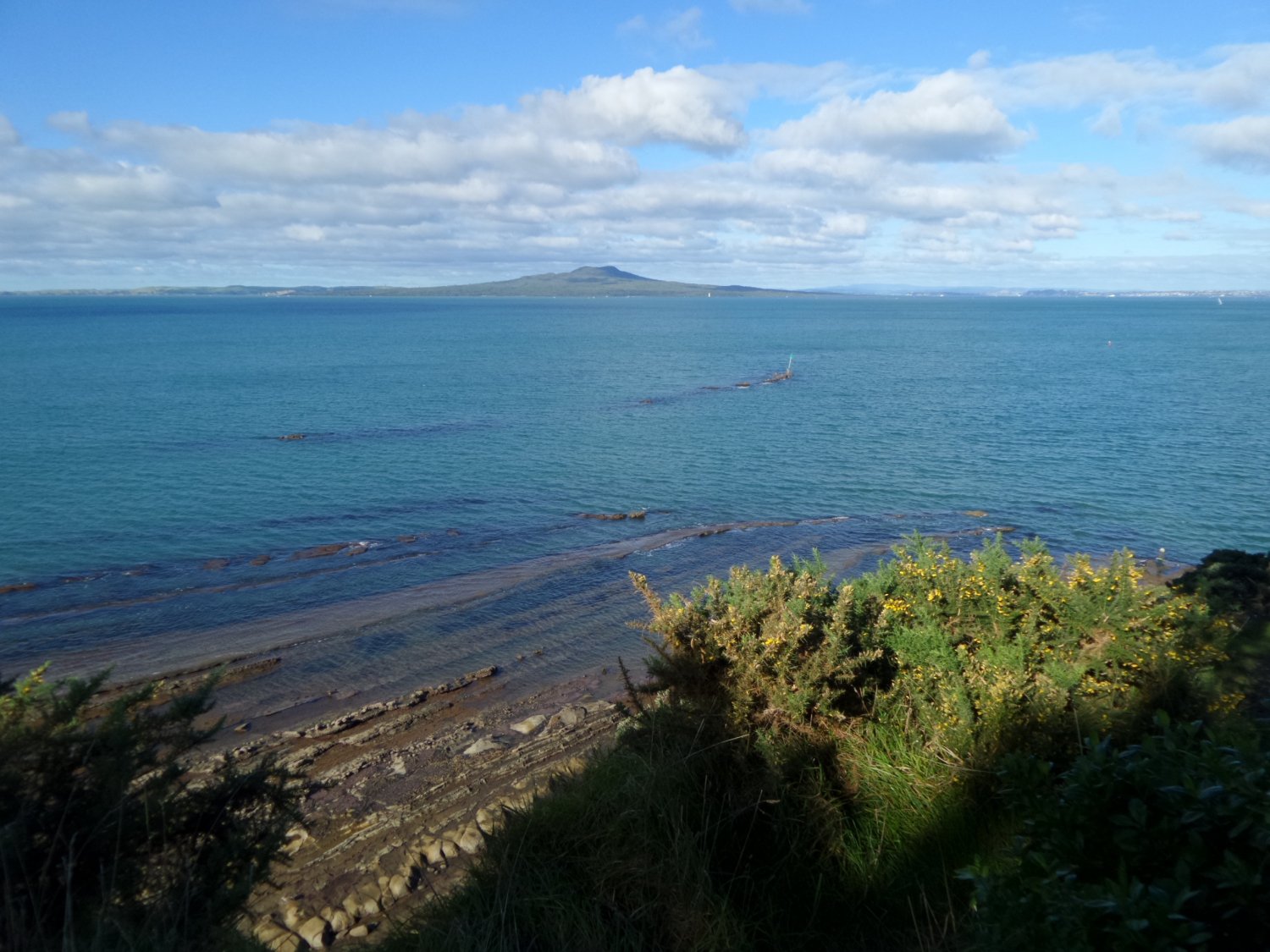 Arriving at the destination is a really rewarded achievement. You will find yourself surrounded by WWII gun emplacement areas, children playground, and a huge place to run or picnic. There are also very famous WWII tunnels you can visit. Entrance to the tunnels (including tours), is by optional gold coin donation. The tunnels are open for guided tours every second Sunday of the month, between 11.00am and 2.00pm.
In the end, I would like to mention a famous "Stairs of Doom," currently being closed to the public, after extreme weather left the structure severely damaged. These stairs were famous for exercising, dog walks, or simply reaching the water. At the moment, they are under construction and hopefully will be repaired soon. 
Until then, we have a great view on the top of it to admire. 
Practical information:
Location: 139 Beach Rd | Castor Bay, Auckland Central, Auckland 0620, New Zealand

Distance – 15 km from Central Auckland, approximately 20-25 minutes' drive

Directions if driving from the CBD Auckland – For the most scenic ride take SH 1 towards North, then take Esmond Road, and Lake Road. On the roundabout take Anzac Road, and shortly after at the second roundabout take Hurstmere Road, which will turn into Kitchener Road. Next to Milford Shopping Centre, turn right and Take Omana Road, and then slide left to Inga Road and Beach Road. That road will take you to the park.

Bus Ride from CBD – time 40 – 50 minutes; Use the

Auckland Transport Journey Planner. Plan a minimum 2 hours visit 

Kids and dogs friendly

Please take rubbish with you

Bring waterproof shoes or gumboots if raining, especially if planning on visiting tunnels
Photos by
Maja Krstic
.