Relaxing at Orewa Beach, North Shore
Adventure Family Fun
A guide to visiting the Orewa beach in Auckland's North shore.
Exploring Auckland's
North Shore
beaches is a very exciting journey. If you are new to the region, you might find yourself in a position where is hard to choose what beach to visit first. But, don't worry. There is a simple solution to that. You only need to ask yourself what you feel like doing and what do you want to remember that place for.
I wished to spend a day taking a very long walk on a clean white sand beach, followed by dining at local places and finishing off by sipping a nice warm drink while looking at the water. As a result, I decided to visit the amazing
Orewa beach
. Orewa is located just 40 km outside of Auckland. Usually takes about 30-40 min drive from the CBD via Northern Motorway and Hibiscus Coast Road to get there.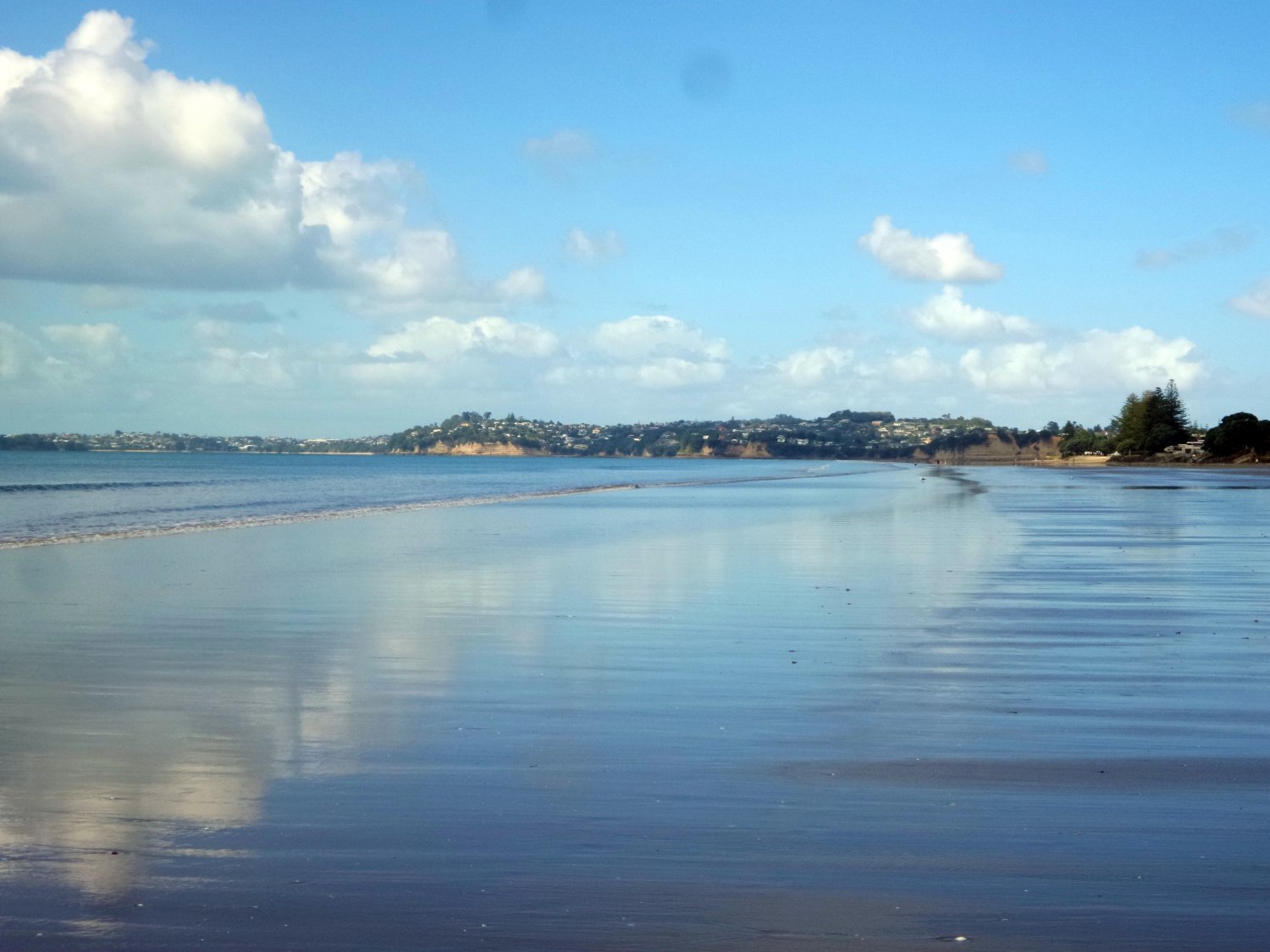 If you don't have a car available, you can take Uber or a bus from the CBD. Even thou the bus ride might seem like a lot of time, it pays out. The whole area looks new, clean and modern with fascinating water views. Lucky ones, who like to get up early, can enjoy a spectacular sunrise above the ocean as well.
The beach length is approximately 3km long, and it is suitable for short and long walks. Once you place your feet into the warm wet sand, you will feel free and ready to enjoy this piece of nature. You will feel the ocean breeze, calm your mind and please your eyes with amazing colours. 
Being quite flat and clean, Orewa allows kids to run and play safely, people to enjoy picnics with their families, dog walks, sipping wine, swimming, kayaking, paddle boarding, and much more. All that is possible mostly during low tide, so all visitors have to be careful and aware of the tides. Alternatively, there are bright green grass-covered areas close to the beach.
On the other hand, if you prefer experiencing local shops, markets, cafes, eateries, and event centers, jump back to Hibiscus Coast Road. No matter whether you feel like having European, Thai, Asian, or Indian food, you will find a place suitable for your taste. 
Most popular places people enjoy are Dear Coasties café (all-day meals avg. 22$), Oliver's café (all day menu avg. 18$), Thai Orewa restaurant (starters 10$, mains app.22$), Cheek and Chong (entrees avg. 18$, mains avg.32$), Casablanca (entrees avg. 12$, mains avg. 27$),
Downbeat Restaurant and Bar
,
Ship and Anchor restaurant and Bar
,
Kawau Bay Kitchen
and more. 
Moving forward towards the end of the beach, you can find a perfect spot for learning how to surf. Friendly staff from my favourite Orewa Surf Club
orewasurfclub.co.nz/
will be there for you and your family.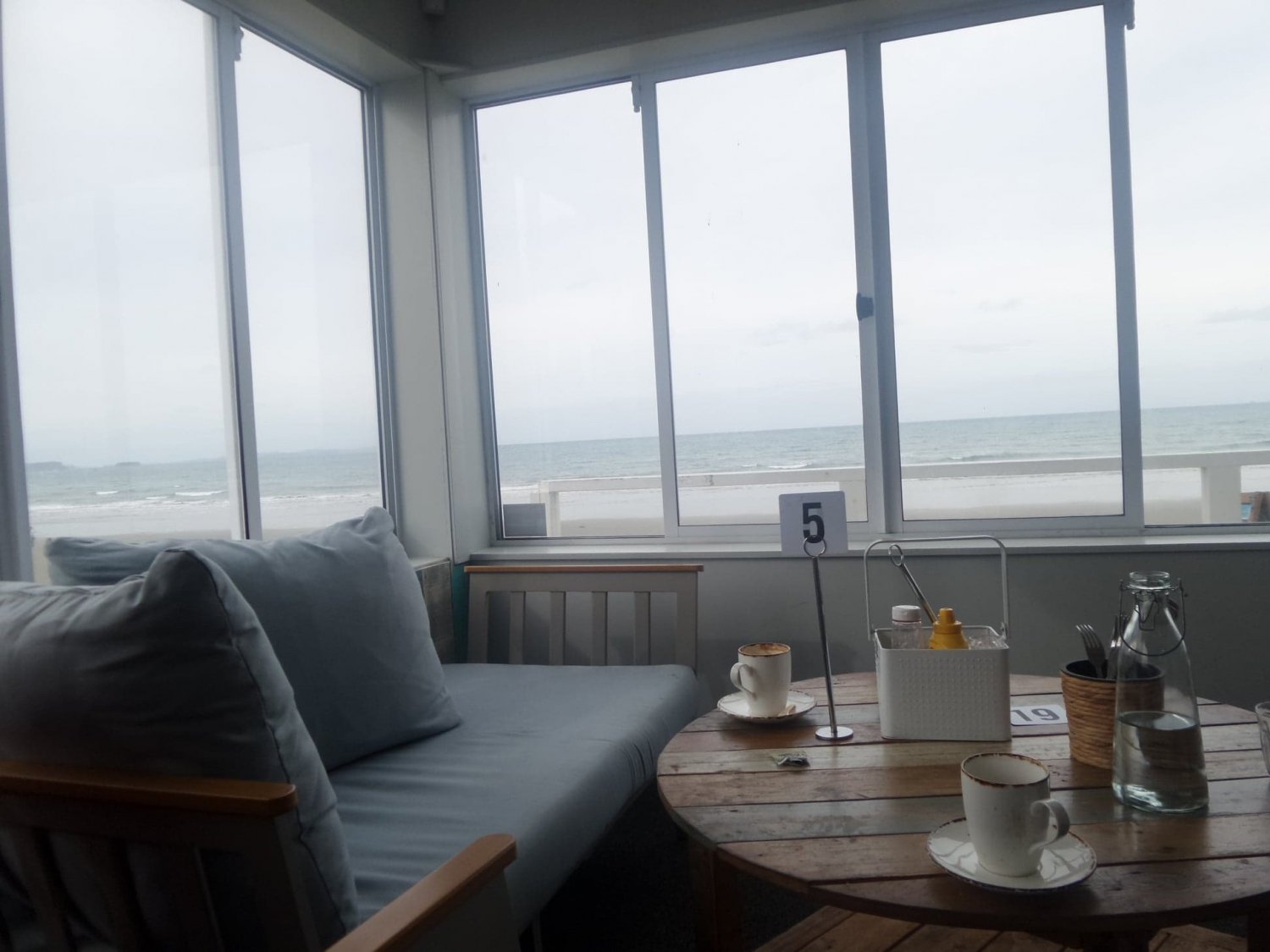 They are located right on the beach, with an amazing ocean view and a very spacious car park. Alongside that, they have a nice place to eat and drink. That might be your perfect spot to finish the day and get your impressions together. Once you get to the club, look for a nice window seat. If you are lucky enough, you will experience this cosy area while sipping your favourite cup of tea, watching the day going down and water levels changing. 
If the sound of the ocean takes you to a dreamland, wait for a bit more before you get back to Auckland, especially if it is a rush hour. Getting stuck in traffic is not that great, at least not as great as spending time having an amazing meal before going back home. 
Practical Information
Best way to get from Auckland CBD to Orewa - Take Northern Motorway, and turn on Hibiscus Coast Road. 

Avoid using motorways between 7.30 – 9.30 am and 4.30-6.30 pm if possible due to a heavy traffic

The bus stop is in Low Albert Street, close to

Queen Street. The bus number is NX1. The bus will take you to Hibiscus Coast Station where you will catch a bus #981 going towards Orewa. Altogether it takes 60-90 min.

Bring your chairs and towels if you are planning on swimming, relaxing, picnicking

Always bring a hat and sunscreen with you 

Plenty of petrol stations everywhere

Check Metservice website for tides 

All walking track are safely marked

Dogs are allowed on Orewa beach
Photos by
Maja Krstic
.