Auckland North
Across the Harbour Bridge, Auckland North encompasses seaside retreats, some of Auckland's best beaches, up-and-coming vineyards, and historic villages. The sea is king here but there are some great parks and reserves to spend a few hours getting back to nature.
Devonport
Historic Devonport, with its arty shops, quaint cafes, and the military North Head, is just over 10 mins on the ferry from Viaduct Harbour. Mount Victoria is a great spot to enjoy panoramic views of Auckland and the Hauraki Gulf while Cheltenham Beach is a pretty retreat to soak up the views of Rangitoto Island. Read More.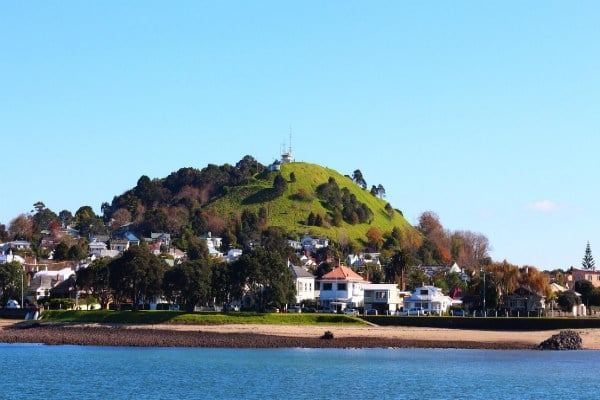 Takapuna
Lying on the south shore of Lake Pupuke, Takapuna is a haven of sandy beaches, water sports and plenty of sunshine, but also houses some of Greater Auckland's best shopping. The Takapuna Sunday Market here is a vibrant event with a very local feel, and a great way to start the day, before you head off for coffee at one of the many pavement cafes and explore the variety of shops. Take time out to explore the arts and crafts at the innovative Arts Gallery, before heading off to the white sands of Takapuna Beach, from where you can walk north to Milford along the heritage trail.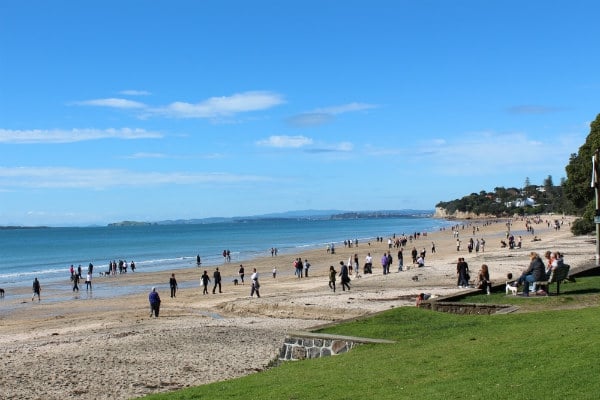 Albany
Straight off the highway, Albany's rolling urban expansion means it is fast becoming a magnet for out-of-town shoppers, thanks to the Westfield Albany Mall, and designer outlets.While the shopaholics are busy battering the plastic, the 'other halves' can easily slip away to North Shore Harbour Stadium to catch a game of rugby - the stadium hosted several pool matches in the 2011 Rugby World Cup.
Silverdale
At the north end of the Weiti River just off State Highway 1, is the expanding township of Silverdale, home to several factory outlets, two scenic parks, and the famous Snowplanet. New Zealand's only all-year indoor ski resort, houses 50cm of real snow, a freestyle park, learners slope, lifts, snowboard slopes, a bar and a restaurant.
Whangaparaoa Peninsula
The Whangaparaoa Peninisula features the Gulf Harbour Country Club, consistently rated among the top five golf courses in New Zealand. Keen walkers will enjoy Shakespear Regional Park, an open sanctuary integrating recreation, farming and conservation with sweeping views of the Hauraki Gulf and three beaches including the secluded beauty of Army Bay. The park offers a a number of walking trails ranging from 30 minutes to a couple of hours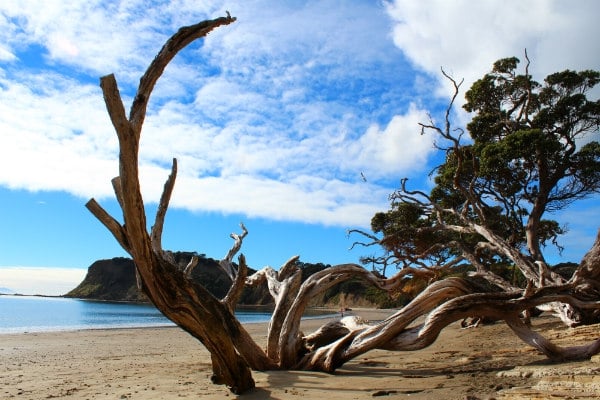 Orewa
Famous for its 3km-long beach, Orewa lies 40km north of Auckland and is particularly popular with families who come to enjoy the well-equipped playground and general child-friendliness of the resort. Bars and restaurants are plentiful, as are shops, around Orewa Square. Take a walk over the impressive Orewa Bridge, or enjoy your own picnic on the sand as you watch the kite surfers zoom along the shore. Head 6km north and you'll reach the hot pools of Waiwera.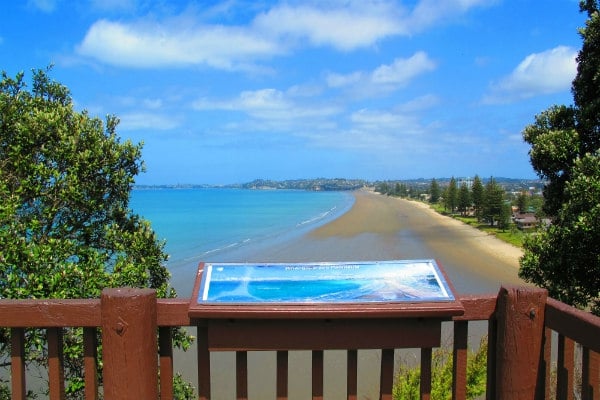 Puhoi
This rural village offers a real insight into what it was like to live in old New Zealand. Meaning 'slow water' in Maori, Puhoi makes the most of its riverside location, with pretty cafes, picturesque walks, canoe hire and one of Auckland's loveliest churches. Puhoi is where many genuine Bohemians settled when they came from Czechoslovakia in the early 19th century, and you can paddle the same route they did, up the Puhoi River to the beautiful Wenderholm Regional Park. The village is also famous for its cheese, with the Puhoi Valley feta enjoying legendary local status. Read more.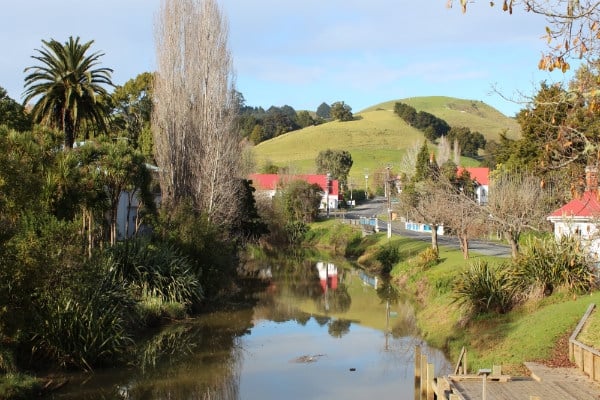 Matakana
Considered Aucklands 'foodie capital', Matakana is an hour north of the city and prides itself on offering fresh, organic food and drink, straight from the local fields and vineyards. The weekly farmers' market (Saturdays) is always thriving, and is where you'll find delicious fruit and veg, spicy sausage, organic chocolate and boutique olive oils. 
Goat Island & Leigh
On the east coast, a few kilometres from Omaha and overlooking the Hauraki Gulf, is the fishing village of Leigh, with its pretty harbour, tranquil walking tracks and the famous Leigh Fish & Chip Shop. Leigh is also the closest township to the marine reserve of Goat Island, home to the University of Auckland's Marine Laboratory. The island has special spiritual significance for local Maori (who call it Motu Hawere), as it's where their ancestral canoe landed, marking their arrival in the area.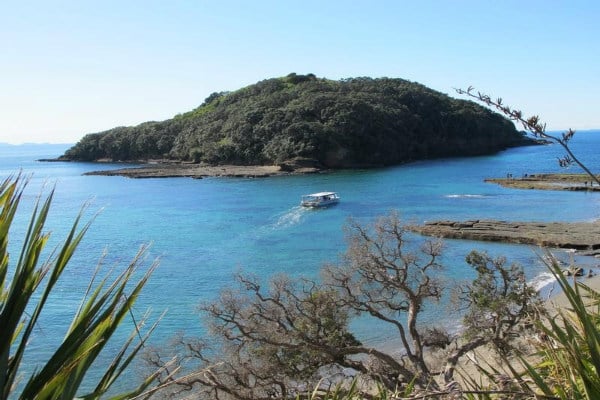 Omaha

Occupying its own little sandspit between Little Omaha Bay and Whangateau Harbour, this small town is a favourite weekend destination for many Aucklanders, with many having holiday homes here. There's some great surfing to be had down on the white beach, and you can also hop on board a boat trip out into the Hauraki Gulf. You might even spot a celeb or two as you play a round of golf at Omaha Beach Golf Club, or lunch at one of the nearby restaurants - prime minister John Key has a home here.
Warkworth
Marking the unofficial border between Auckland and Northland, Warkworth is situated around 65km north of the city and is famous for its native kowhai trees, and the dozens of ducks who often venture up from the Mahurangi River, to have a wander around the town. There's a real sense of history here, from the old, whiteboard buildings, to the century-old shops and pubs, plus plenty of more modern shops and some rather good restaurants.