Western Springs Park and Lake Near Auckland Zoo
Adventure Family Fun
A hidden spot not to be missed if you are visiting the Auckland Zoo or Motat
Travelling to new countries is a very exciting journey. We can meet new people, even get to make new friends, learn about different cultures, taste new food, and hear new stories. Even better if we have come across a local person who can tell us what is hiding behind the corner of the most popular tourist places. In my experience, these hidden spots could be the best to explore. That is how I have found out about Western Springs Park in Westmere, Auckland.
We all know New Zealand is popular for amazing nature, beautiful landscapes and long wild beaches. On top of that, there is something else New Zealand can be proud of – Its native birds. 
I was getting ready to go and visit
Auckland Zoo
, wondering about New Zealand native and introduced birds. My dad is an animal lover and therefore I heard a lot of stories related to the unusual animals since I was a kid. 
My childhood stories led me to an amazing bird collection at Auckland Zoo, where I have found out and saw so many amazing creatures: brown kiwis, macaws, flamingos, Kereru, Tui, Whio, Zebra Finch and others. I spent hours enjoying animal life. Over there I have found out about Western Springs Park from local people.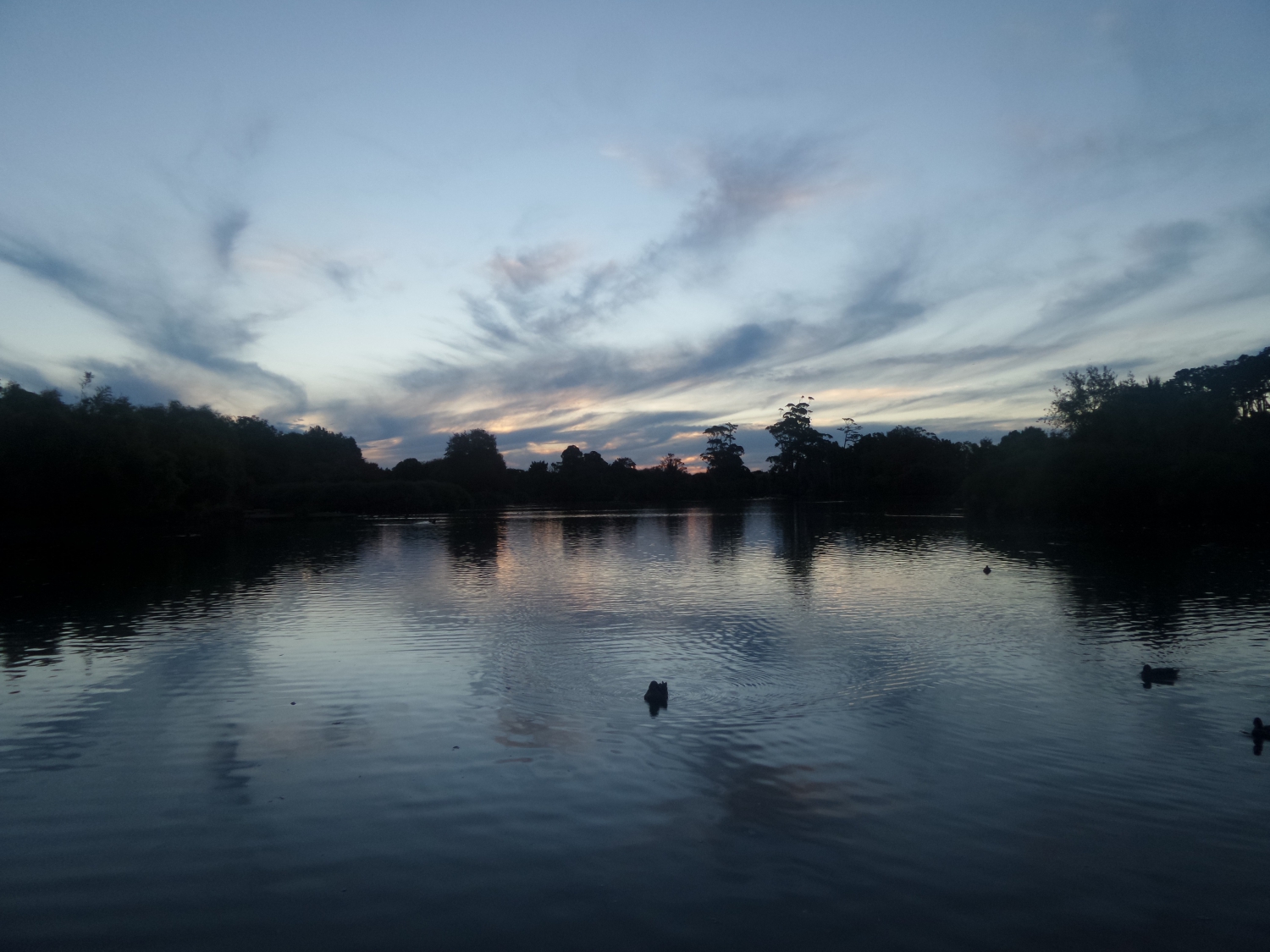 The park is located around the corner from the Zoo and it has an interesting history. Back in the time, Western Springs Park was far away from Auckland City. The lake was known for clean and clear water, filled with eels that are present until today. The main source of the water that feeds the lake at Western Springs is rain falling on the slopes of the volcanoes -
Mount Albert
and a very popular
Mount Eden
. The water runs underground for several miles through the lava flows and emerges from the ground at a constant rate that is well filtered by the miles of scoria rocks. 
The lake takes the majority of the park and it is surrounded by a safe 1.8 km easy walking track. It takes around half an hour to complete the route while enjoying native trees and animal wildlife. Some of the trees were super high and made a great sunshade while the wind was making a nice breeze. I watched wild lilies dancing in the water, willow trees, kapuka trees and cabbage trees.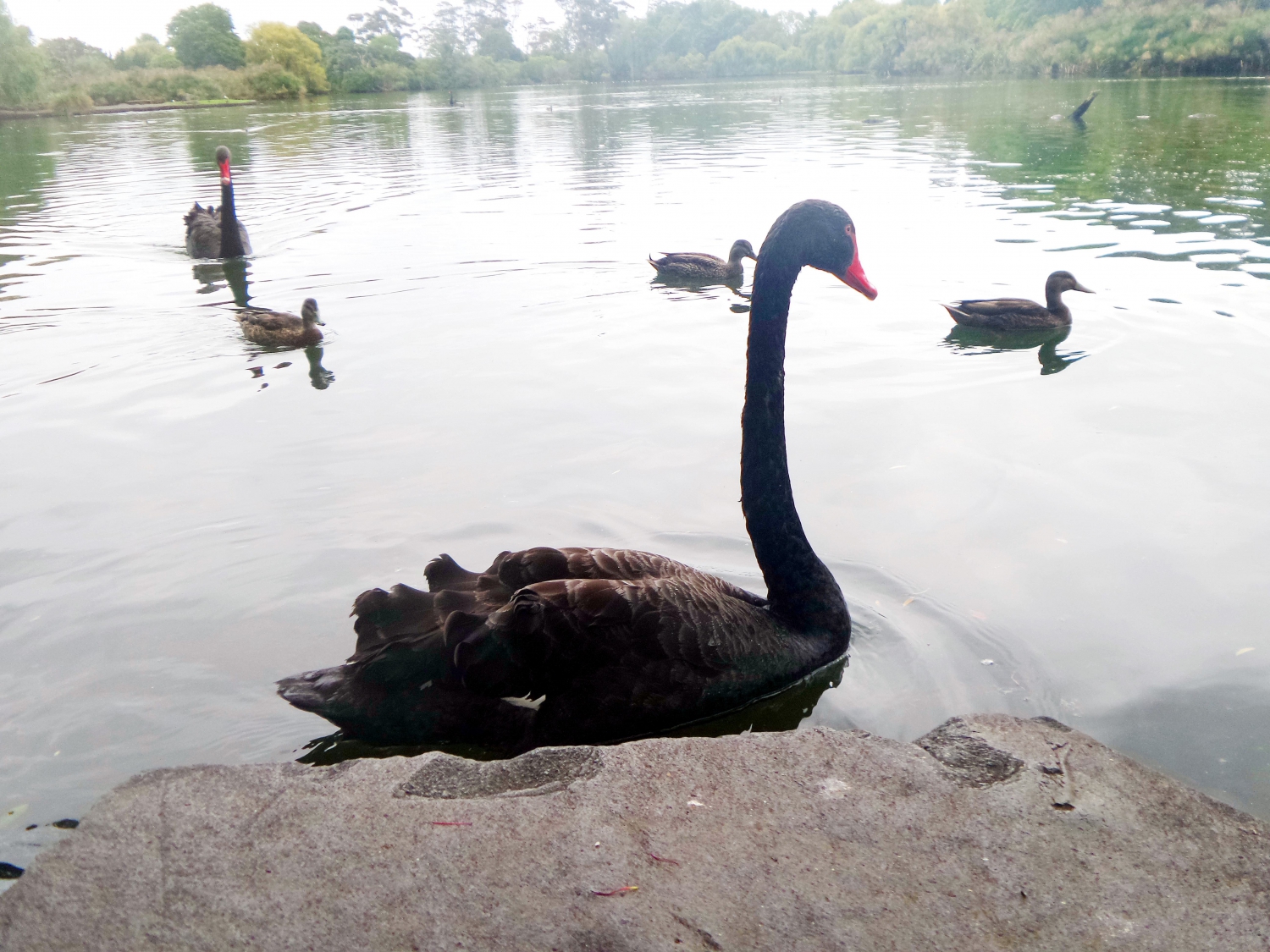 While standing in the park, I felt like I am experiencing wildlife even more than in the Zoo. Everything was so close and natural to me. All animals were calm and friendly like I am a part of their family. It was amazing to walk side by side with mallard duck, domestic goose, pukeko, pied shag, and New Zealand scaup. On top of all the animals I have seen, there was one more animal that blew my mind - A black swan originated from Australia, and well settled in New Zealand. My first encounter with these unique creatures was right there in Western Springs Park. They were proudly swimming in the lake, looking like black pearls. 
It is great to see how humans and animals can live together. While I was in the park some people would sit on the benches surrounding the lake, others would walk or run, kids would play on the playground, and some others would make a nice barbecue. There are toilets and water fountains available to make our life easier. 
All in all, this park has a great opportunity for people to enjoy it and take hundreds of photos.
Practical Information
Free Entrance

Only 4km from CBD Auckland 

Bus number 133 available from 58 Hobson Street –  3$-4$ 

Car Park available next to the park

Kids friendly- Playground available

Great for family time, picnics and relaxing

Dogs not allowed 

Smoke-free and alcohol-free parks

Don't feed the birds

Stop by if you are visiting

M.O.T.A.T. (the Museum of Transport and Technology), Auckland Zoo, or heading towards West Auckland beaches. 

Bring a few layers of comfortable clothes just in case
Photos by
Maja Krstic
.