Waihi
For history buffs and heritage lovers there can surely be no better destination in all of the Coromandel than Waihi. It's here that the peninsula's booming mining industry first found its home in the late 19th century.
Today, visitors are invited to hike the dramatic Martha Mine Pit Rim, which winds its way past glistening gold quarries, or take a ride on the Goldfields Railway from Waihi town to nearby Waikino, a route which runs right through the Karangahake Gorge and the mining heartlands of the Coromandel. The Karangahake Gorge is situated between Waihi and Paeroa with a variety of walks that take in the region's gold-mining history.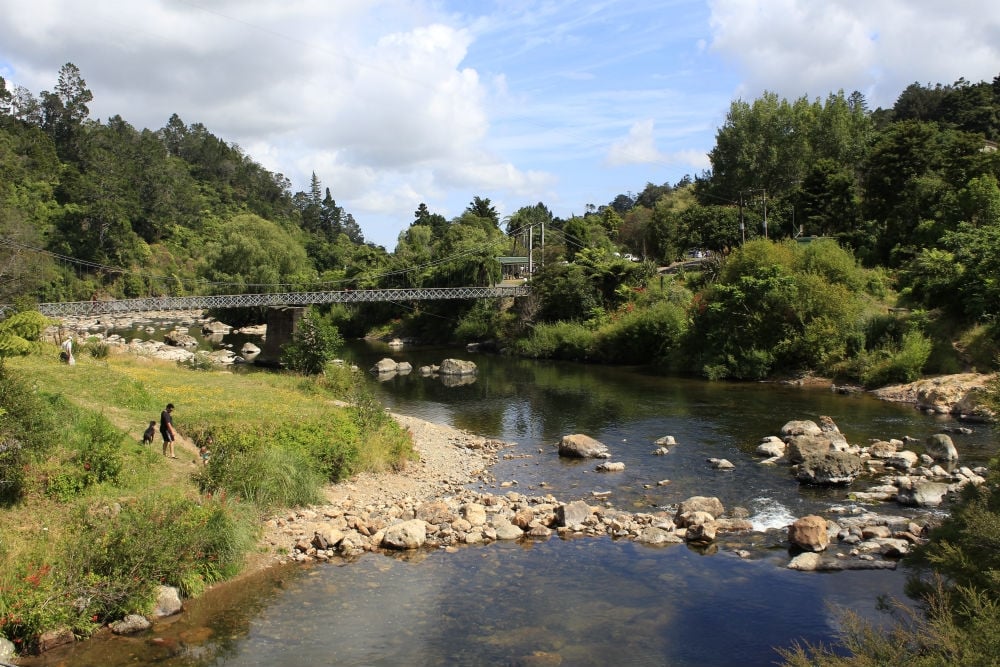 For biking enthusiasts, Waihi is one of the Coromandel towns that provides access to the Hauraki Rail Trail. The family friendly 82 kilometre trail takes 3 days, showcasing some of the best scenery of the area, including the Karangahake Gorge, one of the great scenic attractions of New Zealand.
Another reason for coming to Waihi is the beach. A 10 kilometre drive from the town offers 9 kilometres of sweeping white sand and one of the safest surfing beaches in the country.