Whangamata
Whangamata is one of the seaside gems in the Coromandel Peninsula. World-class surf breaks and pure pacific swells have made the pristine sand stretch one of the most-coveted surfing destinations in New Zealand. The addition of the nearby beaches of Whiritoa and Onemana make the area a haven for chilled-out sunbathing and snorkelling, and of course suffing.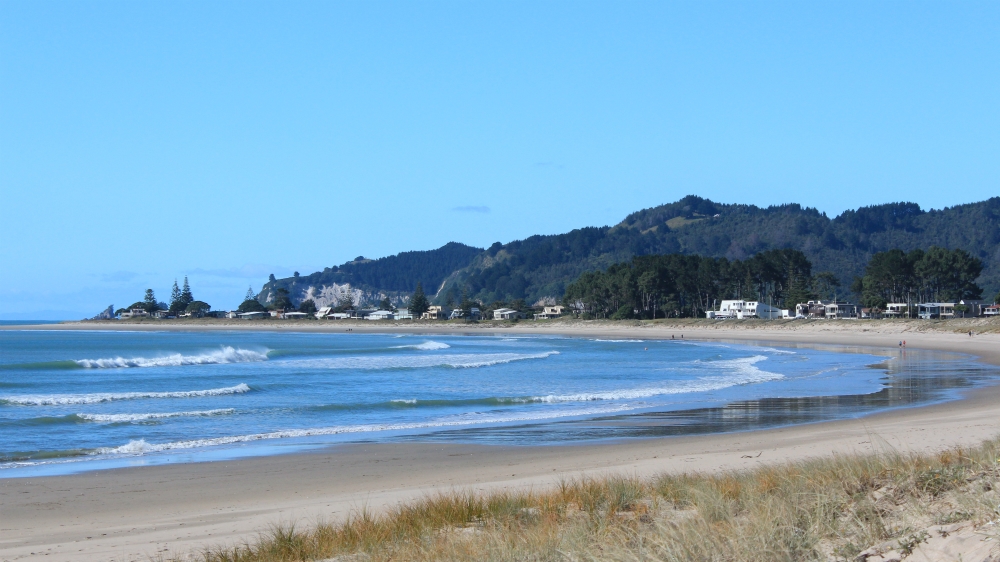 But there's more to Whangamata than just top beaches. Many people come here to hike the rainforest paths that run inland to the east, or swing to the rhythms from the 50's and 60's at the yearly Beach Hop festival. 
The town itself features a decent selection of cafes and restaurants with a good sized shopping centre. With the beach setting, it's soon obvious why many of the houses are used as holiday homes and a base for the perfect holiday escape.