A Day Out In Devonport
Editorial Inspiration
A 24 Hour guide to seeing the best bits of Devonport
Our Top Experiences and Tours in Auckland:
If youʻre booking your trip to Auckland last minute, we have you covered. Below are some of the top tours and experiences!

With its village ambience, laidback cafes & restaurants and historic attractions, Devonport is a great place to visit. It's also why I chose to live here for a couple of years.

Just 20 minutes by car from downtown Auckland or, a 12 minute ferry ride from the main ferry terminal on Quay Street, Devonport boasts more characterful Victorian villas than perhaps anywhere else in Auckland, not to mention a whole range of speciality shops to browse and ponder.

If you don't have much time, I've put down some suggestions on what to do on a day trip to Devonport so you can see the best bits. If you're looking to book a Devonport or Auckland activity, the best deals can be found in our Auckland Experiences section.

1. Climbing Mt Victoria

Presiding over Devonport is the grassy backdrop of Mt Victoria, an extinct volcano and the North Shore's highest hill at 87 metres. The best way to appreciate Mt Victoria's 360 degree panoramic views of Rangitoto, Waitemata Harbour and the Harbour Bridge is to climb to the summit; though you can drive up too if you wish. I've climbed it on several occasions and it's not too difficult, taking around 15 minutes.

Mt Victoria was used by the Maori as a fortified lookout and dwelling for many centuries. More recently the hill was part of the strategic defence of Auckland when there was a threat of Russian invasion in the 1880s. It still bears the military remains of this period, namely defence bunkers and a gun emplacement. The amusing red and white painted mushrooms dotted around the top are not for fairies and gnomes but vents for a water reservoir situated underneath the hill.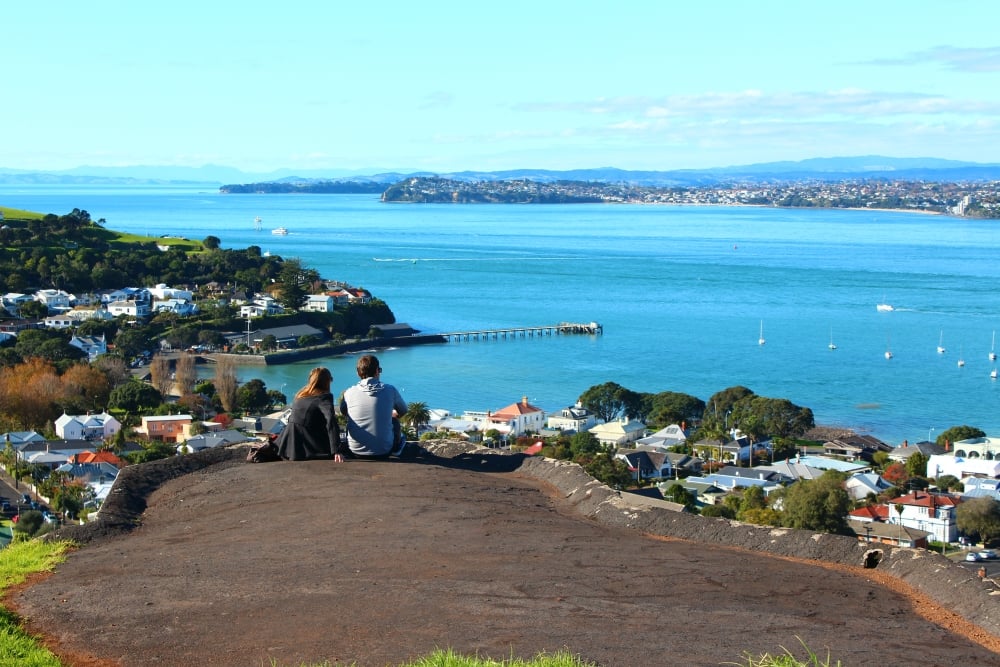 2. Exploring North Head
Nearby North Head was even more heavily involved in the city's defences, especially during WWI and WWII. You will find lookout bunkers dotting the slopes, battery forts, gun pits for disappearing guns and army barracks amongst other structures.
Although Auckland was never invaded, today North Head makes for a fascinating glimpse into Auckland's wartime history. There are underground bunkers where soldiers hid out on high alert and all manner of dark passages and engine rooms where secret artillery assemblage went on. Every time I've been there's always someone who wants to go underground so I highly recommend bringing a torch or using your iPhone!
A recent visit of mine took in a short film screening of its history set in the barracks on the summit. This would be a good precursor for anyone wanting background information before exploring at your leisure.
There are also steps leading down to the pretty and compact Cheltenham Beach near the North Head car park which makes for a pleasant diversion if you have the time.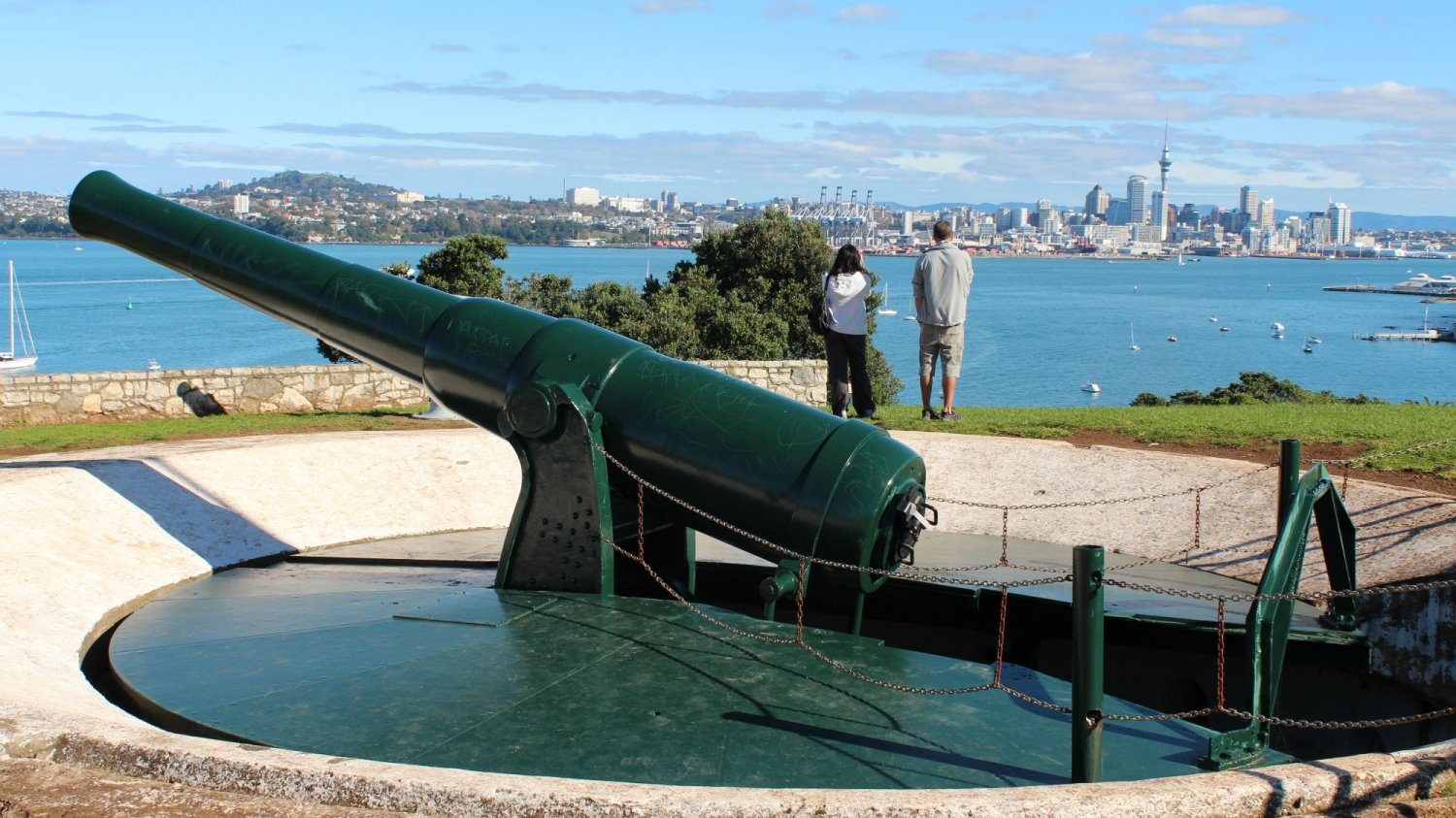 3. Torpedo Bay Navy Museum
Before or after exploring North Head you may like to visit the Torpedo Bay Navy Museum in King Edward Parade just at the bottom of the hill. Since the Royal New Zealand Navy is permanently based in Devonport the museum's location is fitting and as such houses a fascinating collection of historical artefacts and personal items relating to naval personnel.
The museum covers the navy's earliest beginnings from Captain James Cook, touches on both World Wars and also the Korean War. You can even don a uniform and find out what it's like to be in service.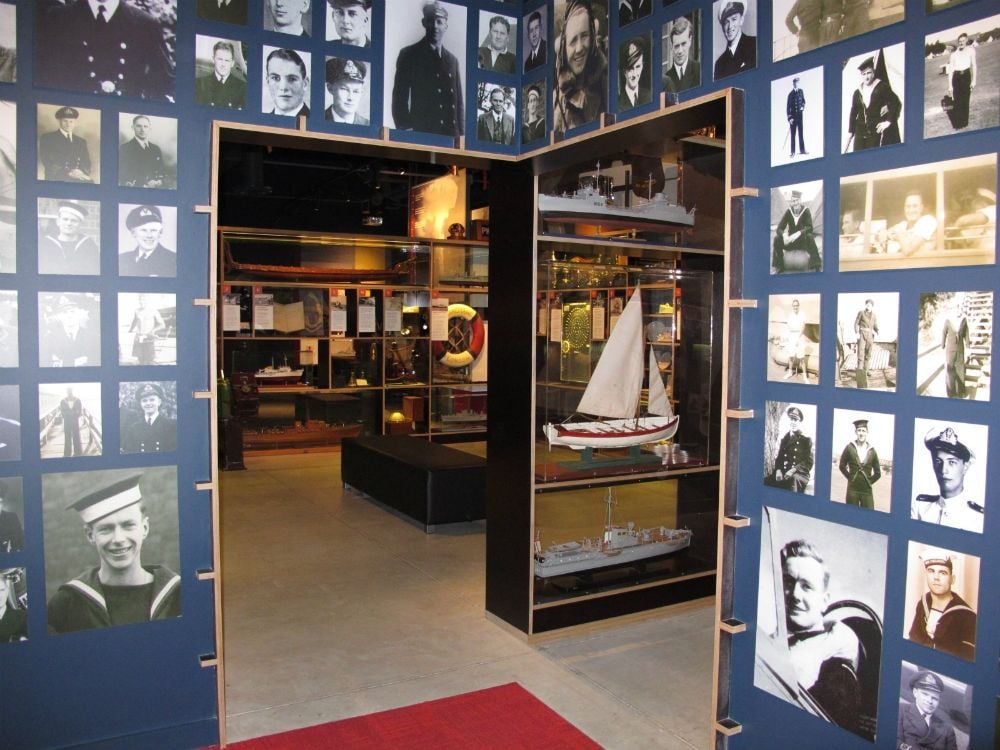 4. Getting Around
A fun way to get around Devonport is to take a Magic Broomstick Tour on a segway. You can find the shop conveniently located in the ferry building, perfect for anyone popping over on the ferry for a day trip. Alternatively, visitors can enjoy a short and pleasant horse driven carriage ride around the town which depart from outside the ferry terminal. Also departing from the ferry terminal is 'Devonport Tours', which offers a one hour guided bus tour visiting the mains points of interest.

5. Eating Out
As the day draws to a close, find a spot with a harbour dining view such as the Devon on the Wharf.

Manuka Cafe in the centre of the high street is a favourite of mine. This is a rustic cafe popular with locals and visitors alike for its range of meals. They serve hearty breakfasts and munchable Turkish Bread sandwiches, as well as seasonal salads and delicious mains. Be sure to leave room for their delicious desserts!
Across the road at The Patriot Pub I've enjoyed a pre-dinner G&T whilst munching on their famous fat chips & aioli. This English themed pub has street front seating, an indoor pub area and a courtyard out the back. It serves traditional pub meals, if you've still got an appetite after the chips, and there's live music on Fridays and Saturdays.
For more ideas on what to do in Devonport check out our Devonport Guide.