A Practical Guide to Visiting The Bethells Beach, West Auckland
Adventure Family Fun
West Auckland beaches attract dozens of people with different preferences to enjoy it. Like walking, others like taking photos, surfing, horse riding, running or picnicking. What deeply touches me is the fact that all of these beaches have so much similar – black sand, great length, perfect waves, same sky and water colors, but on the other hand, they are all so different.
That is all thanks to the Tasman Sea or the "Ditch", how both Australians and New Zealanders like to call it. The Tasman Sea is mid-ocean ridge with a strong underwater or sub-surface waves and currents. The underwater waves can be up to 100 meters large.
In my opinion, the Tasman Sea is one of the most powerful and artistic waters on the planet. It is very rough and wild, and yet it makes most beautiful stone sculptures on the shore. Each of them is unique and worth visiting. That idea led me to explore each of Auckland's West Coast beaches.
I have started with the most popular ones like
Piha
,
Muriwai
and
Karekare
. They are all beautiful and make me want to come back. Thinking about going back to some of these natural beauties made me do other research and find out whether is another beach to go. That is how I have discovered
Bethells beach
, located North from Piha and South from Muriwai beach.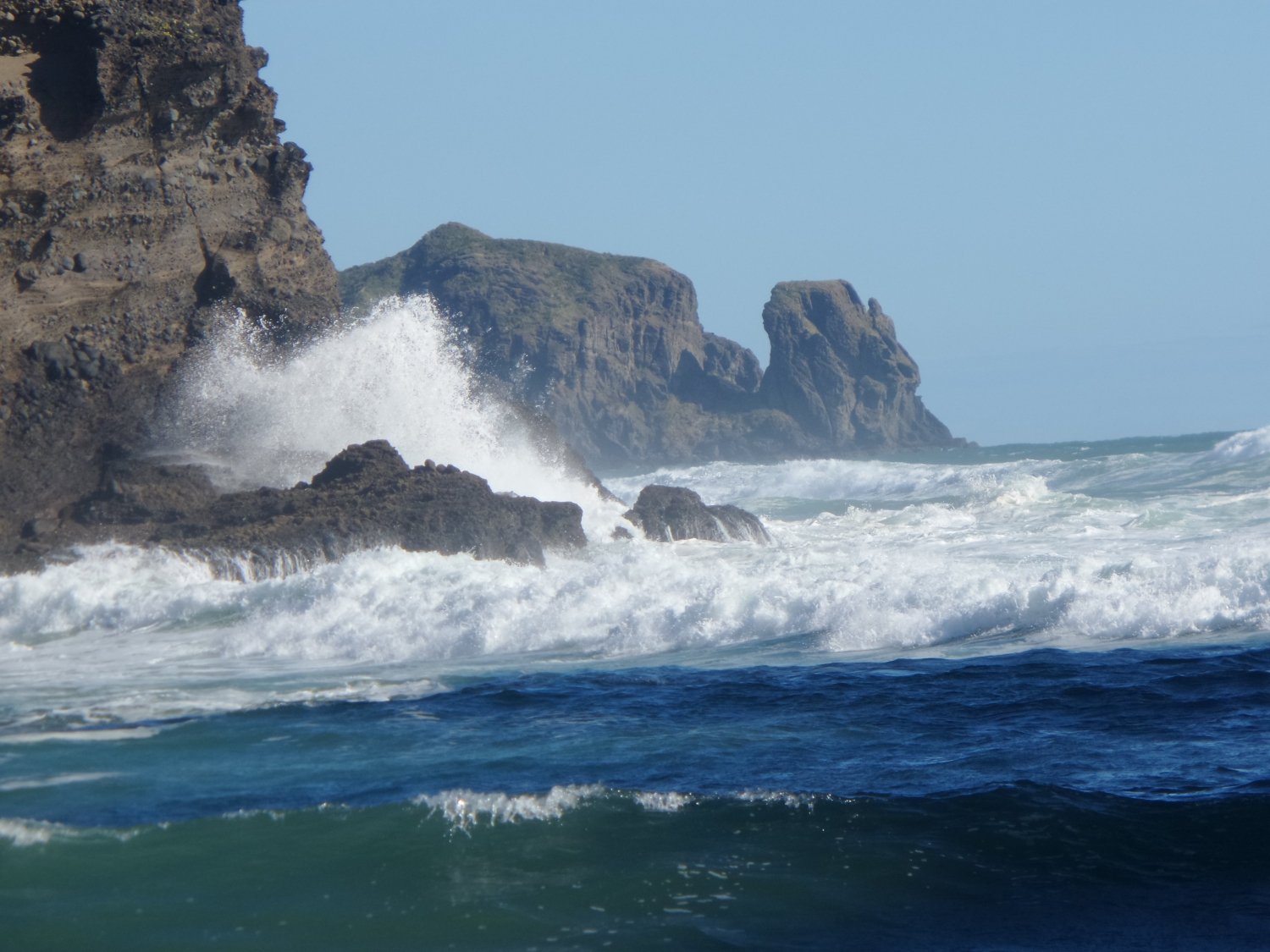 What is really important to know is to be careful when planning visiting West Coast beaches. If you are located in Auckland and want to visit two or three of them on the same day, you might need to carefully choose what beaches to visit. Their distance and roads leading towards them can be tricky and you will need to spend quite a lot of time in the car driving from one to another, eg. Muriwai and Karekare. My suggestion is to have a good look at Google Maps and plan your visit. I believe that is a good idea to visit Karekare and Piha, or Muriwai and Bethells. Best case scenario would be to spend a day on each of them, especially in the summer, as they have so much to offer.
I was so excited to go to the Bethells beach. I had great memories from Piha, Muriwai and Karekare and thought there was another exciting journey in front of me. Driving from Auckland CBD towards the West is easy. The roads are good and there are signs everywhere around. It is hard to get lost. However, for those ones who prefer new technology I advise to turn GPS on.
The drive is around 45 min and the distance is 40 km. There is a huge free car park before the beach entrance. Once you park the car you will hear the sound of the water. Big waves are rolling and making you freeze. I loved the feeling. Approaching water takes a few minutes as there is a lot of black shiny sand to go through. The beach is very long and therefore, heaps of space for everyone to enjoy without interrupting each other.
On the right-hand side is Waitakere River mouth, and on the left is a nice cave. I loved the cave. It is so refreshing inside on a hot day.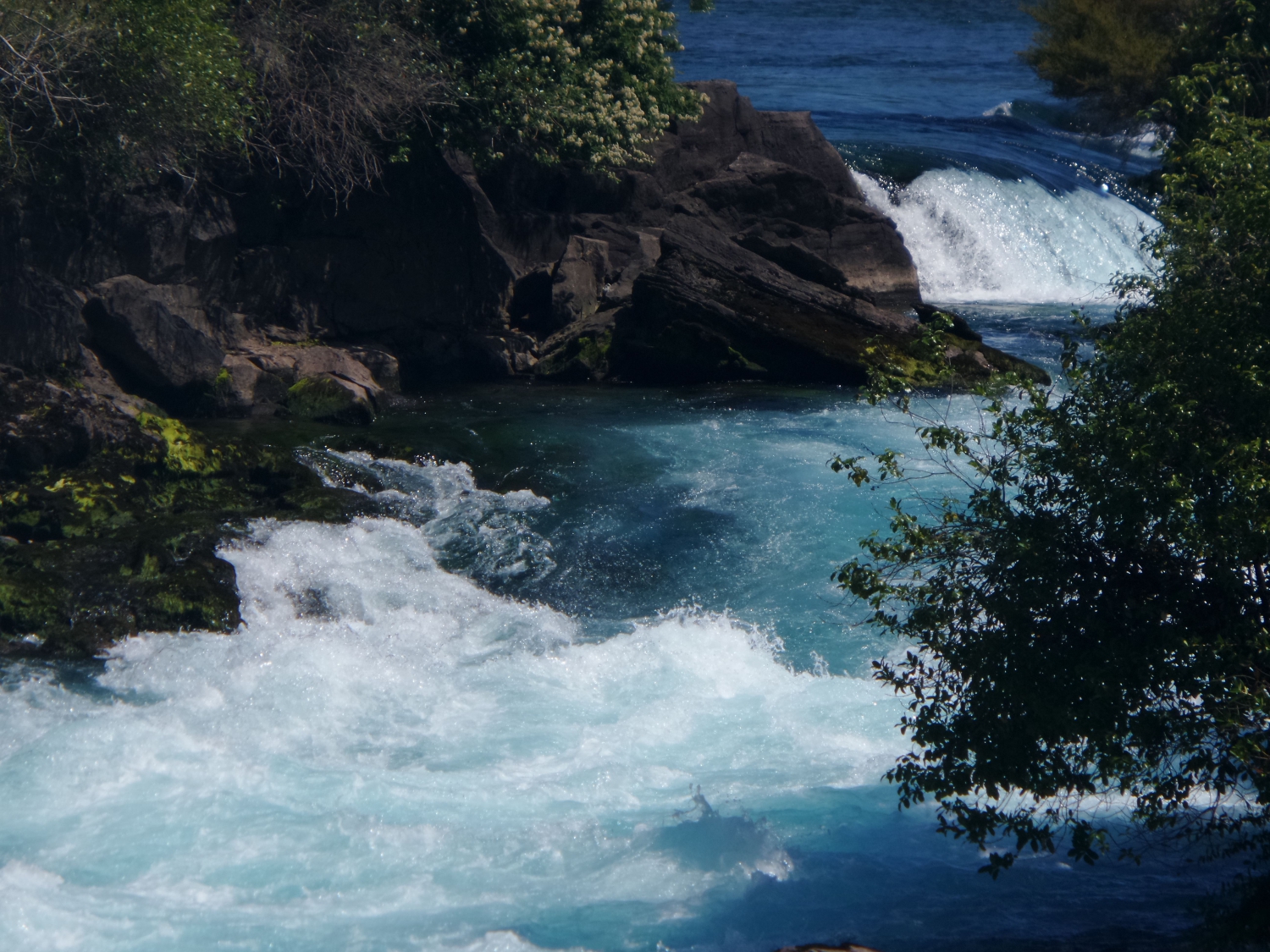 Whether you are into surfing, swimming or doing any other water activity, I suggest you be careful and get informed before going deep into the water. As I have already mentioned, Tasman is tricky and unpredictable, especially if you don't know the beach.
Therefore, talk to the lifeguards and they will help you with useful information.
There is another thing I have noticed while trying to be brave and have a little swim. The water can be very cold even in the summer. Don't jump into it straight away. Get yourself adjust to the temperature first.
I loved watching people surfing, and jumping into the waves. It was a real fight between human nature and natural wonder. Of course, Tasman won.
Despite the fact that Tasman has a rough side, I still believe that it is at the same time a beautiful home and source of food for so many wonderful creatures- from seabirds to mammals. It gives us a chance to admire it from so many lookouts, and the best one in Bethells is Te Henga Walkaway.
Visit this beautiful artist and its entire works of art if you get a chance.
Practical Information
Directions from Auckland CBD- Take SH 16 to Taupaki Road, then take Bethells Road to the beach. There are other options as well if you want to check.

Bring your own food and lots of water

Bring a hat, sunglasses, sunscreen and flip flops as the sand can get very hot

If you are planning on hiking, bring comfortable shoes

Don't miss the sunset if possible
Photos by
Maja Krstic
.