Best Family Attractions In Auckland
Family Fun Hot List Inspiration
Our guide to the top 7 attractions in Auckland
Enjoy wholesome fun in the 'City of Sails' with our pick of the best family attractions in Auckland. From soaring Skytowers high above the cityscape and wild and wonderful displays of worldly wildlife to thought-provoking war memorials and enthralling intergalactic journeys to the stars, there really is a whole host of worthy Auckland family attractions and activities to choose from.

1. Rainbow's End

Overhead, screams echo out from the twisting Stratosfear; nearby, splashes signify the Log Flume is in full flow; the Corkscrew corkscrews violently in the distance; bumper cars bump and the dodgems dodge, while candyfloss and hotdogs and street entertainers abound at every corner.
Welcome to Rainbow's End, New Zealand's largest theme park and a veritable chart-topper in the line-up of Auckland family attractions if there ever was one! Rainbow's End can be found in the Manukau area of the city, open 10.00am - 5.00pm daily.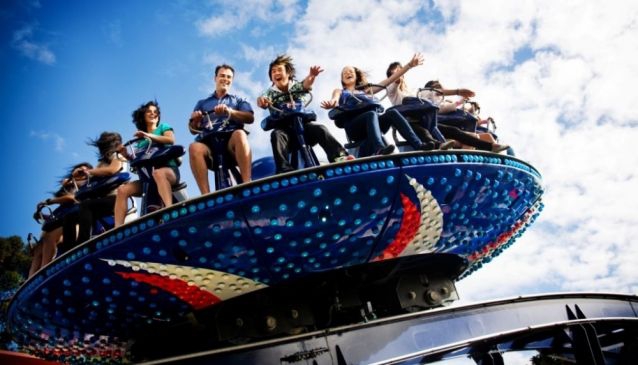 2. Snowplanet

Forget the pistes of Treble Cone and the much-trodden ski fields of Queenstown in the south because Auckland has its own answer to the Southern Alps and it comes in the form of Snowplanet!
Yes sir, this 8,000-square-meter facility in Silverdale offers families the chance to don their salopettes no matter what the weather, with a long ski run, two dedicated drag lifts and a magic carpet for beginners! There's also an on-site snow cave for organised parties and a family-friendly restaurant selling hearty New Zealand fare.
Snowplanet can be found just north out of Auckland central on highway one and is open 10.00am - 10.00pm daily.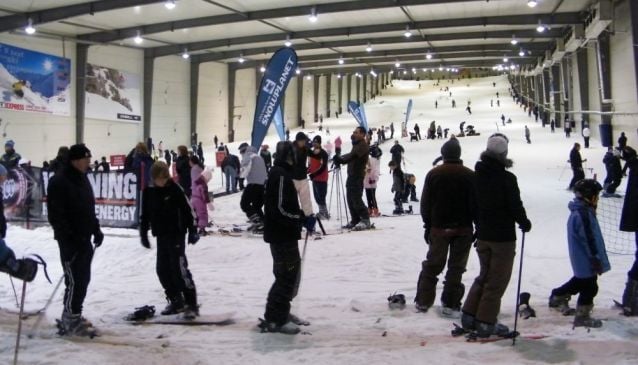 3. Stardome and Observatory

This intergalactic, otherworldly addition to our line-up of Auckland family attractions promises to transport visitors into an altogether different dimension. Planetarium shows cater for every age range and offer glimpses of what it means to be an astronaut, journeys to the darker edges of the universe and explorations beyond our immediate solar system.
There are also some fascinating collections of meteorites and moon rocks to behold, not to mention courtyard telescope viewing sessions that rarely fail to enthral!
The Auckland Stardome and Observatory is situated in the One Tree Hill Domain and is open from 10am Monday to Friday and 11.00am Saturday and Sunday.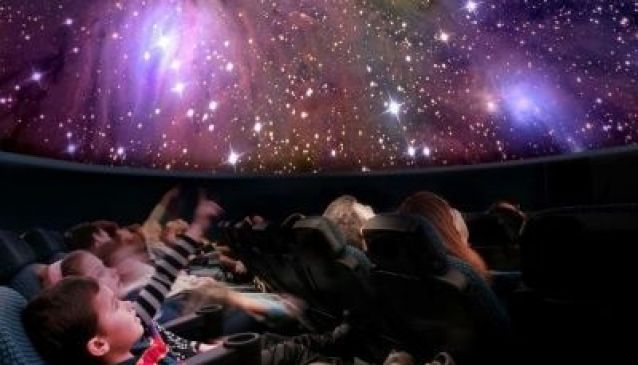 4. Auckland Zoo

A wild land of African lion packs, long-necked giraffes, galumphing elephant herds, swinging orang-utans, lazy hippos, roaring Sumatran tigers (now critically endangered) and plenty, plenty more, Auckland Zoo sits tantalizingly within city limits, amidst the parklands of Western Springs.
Since 1922 the facility here has offered visitors one of the best displays of natural life in all of New Zealand, boasting areas like the Aussie Walkabout -where kangaroos rub shoulders with Tasmanian devils - next to misty rainforest enclosures awash with tarantulas and spider monkeys alike. Put simply: not to be missed!
Auckland Zoo is open every day except Christmas Day, from 9.30am - 5.00pm in the winter and 9.30am - 5.30pm in the summer.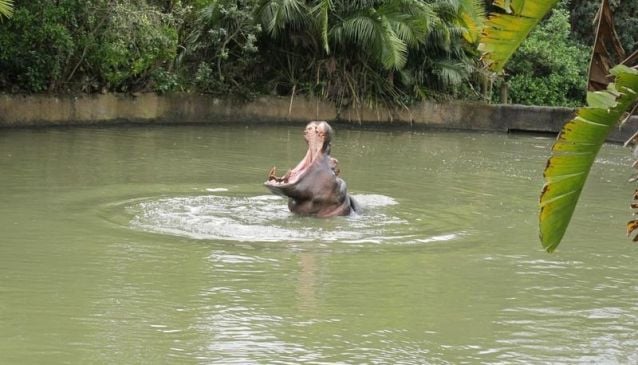 5. Kelly Tarlton's

Continuing the wild vibe is Kelly Tarlton's acclaimed Sea Life Aquarium - a place of 30 wild animal exhibits including underwater shark tunnels and the world's largest Antartic penguin colony exhibit.
Close encounters with the shark kind can be had with the Shark Dive Xtreme and Shark Dive experience. Then, there's the all-new Conservation Zone and the Touchpools, which let visitors get up-close-and-personal with marine animals and learn all about what's needed to sustain life below our oceans.
Kelly Tarlton's is situated in Okahu Bay, is open all year from 9.30am - 5.00pm.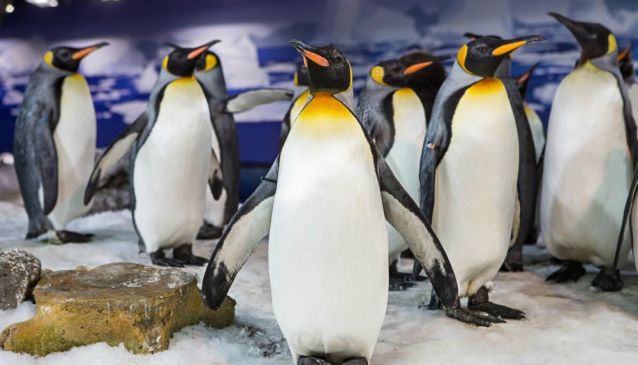 6. The Skytower
Soaring high into the North Island skies, the tallest of its kind in the entire southern Hemisphere, the Skytower is a defining feature of the Auckland cityscape.
It is home to a myriad of different attractions and activities, ranging from the chic and cool to the downright daring. The obvious drawing card are the views offered at the top of the tower. Adventurous older children and adults can take a leap of the tower with the Skyjump or, don an orange jump suit and embark on a heart stopping walk around the outside.
A spot of lunch or dinner is made more entertaining in the Orbit Restaurant as it rotates to show magnificent broadsides of the Hauraki Gulf and Auckland Harbour.
The Auckland Skytower is open 365 days a year from 9.00am -10.00pm.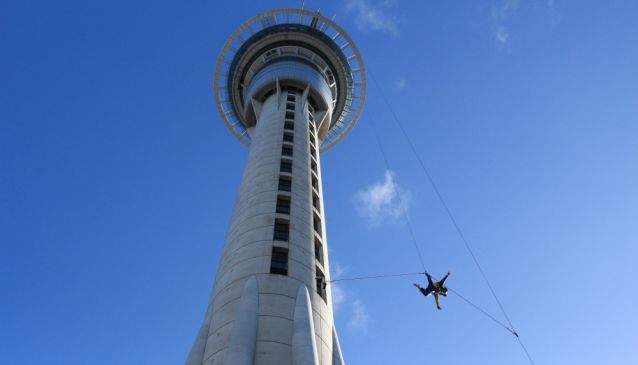 7. Auckland War Memorial Museum

The Auckland War Memorial Museum can be found rising proudly from the lawns of the Auckland Domain, where it has stood to commemorate the plight of New Zealander soldiers since being consecrated in 1929.
Housed in one of New Zealand's finest buildings, exhibitions chronicle the story of the nation from its earliest days. That means visitors can expect Maori artefacts aplenty, curious natural wonders from all across Polynesia and a sprawling photographic archive of more than one million snaps besides! Visitors can also experience a Maori cultural performance that take place daily.
The Auckland War Memorial Museum is open every day except Christmas Day from 10.00am - 5.00pm.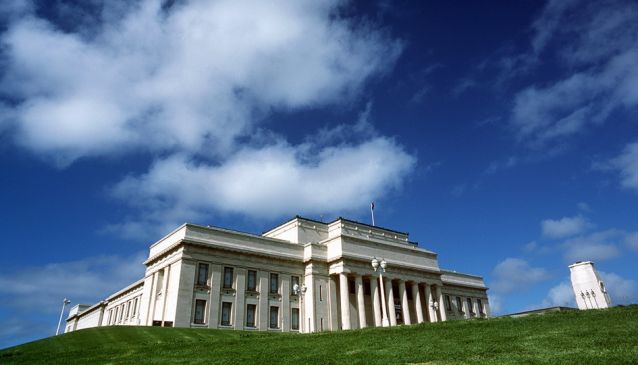 More Info:
Visit our 'attractions guide' for more ideas.

Auckland Car Hire:

If you need to hire a car to get around, you can use our My Guide Car Comparison Tool to find the best deals on car rentals in Auckland - Search, Compare, and Save up to 70%!