Pasifika Festival: Auckland celebrates the diversity of its Pacific Island cultures
Arts & Culture Family Fun Food & Drink Seasonal Celebrations
Our guide to the annual Auckland Pasifika Festival
Our Top Experiences and Tours in Auckland:
If youʻre booking your trip to Auckland last minute, we have you covered. Below are some of the top tours and experiences!

Coming originally from islands scattered over vast distances in the Pacific Ocean, representatives from eleven nations gather together once a year in Auckland to celebrate and demonstrate their differences and to share, through song and dance, food and drink, what makes each of them unique.

Spread over two days and a section of the city's

Western Springs park

, Pasifika has become, since its beginning in 1992, a highlight of the year for not only the locally-resident Pacific peoples it represents, but all those who enjoy their distinctive and colourful cultures.

The festival takes place this year in March. The biggest of its kind in the world, it usually attracts upwards of 60,000 visitors and features Aotearoa New Zealand, the Cook Islands, Fiji, Hawaii, Samoa, Niue, Tahiti, Tokelau, Tonga, Tuvalu and the Solomon Islands. Each country is represented by a team of performers, artisans and cooks, who populate its own separate village in the grounds. Here visitors can be introduced to the individual cultures, buy their crafts, eat authentically-cooked foods, and watch concerts of native-language singing, and dancing, both traditional and contemporary.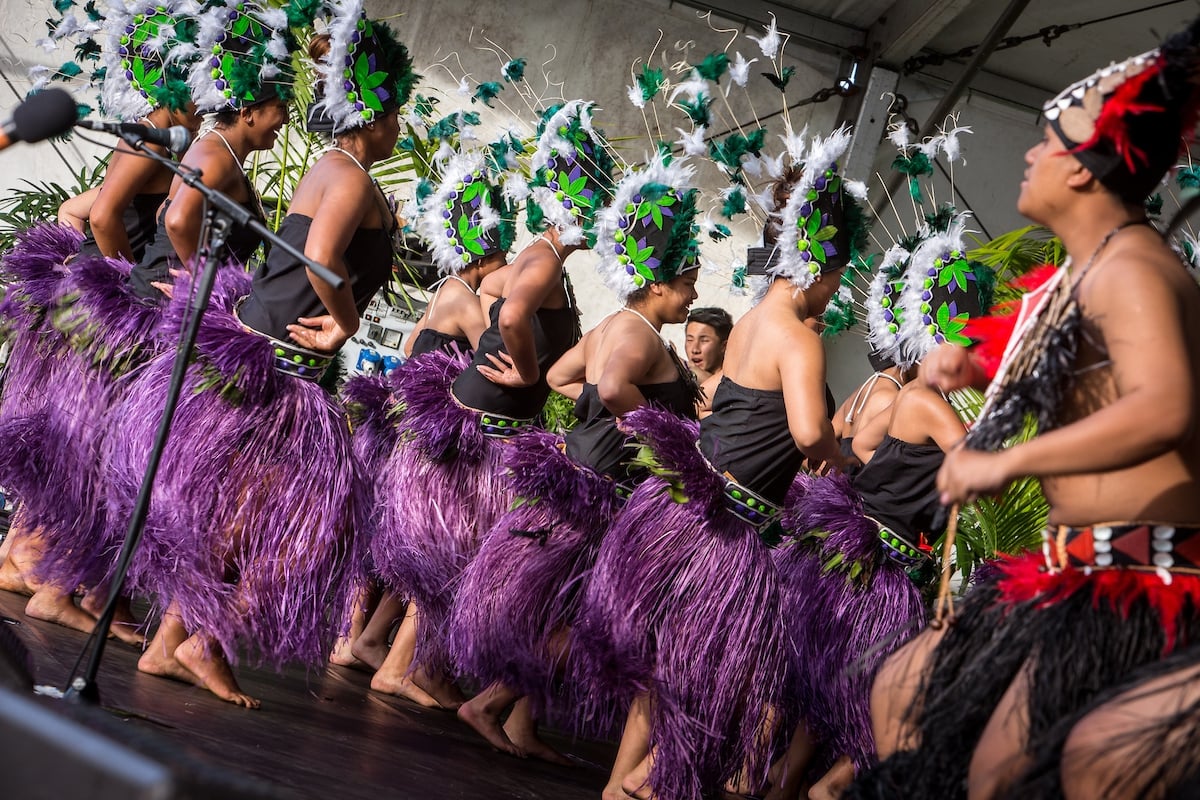 While naturally the festival villages have common elements, deriving from their origins in similar physical environments, being able to compare the different cultures side-by-side allows for a fascinating insight into how the same experiences and materials can be interpreted, and used, so differently: from legends and beliefs to clothing and cuisine.
The common method of hot-rock cooking in an earth oven, for example, can be seen, and tasted as Aotearoa's Māori hangi, a Samoan umu or Fijian lovo, and their uniqueness appreciated.
Food ingredients can differ: this is your chance to try and compare kumara, cassava and taro, or drink both Tuvaluan kaveve and Fijian kava. Be brave and eat parts of a chicken you'd never considered as food before. Try green banana and black honey, or maybe play it safe with spit-roast or barbecued pork with mango bread, followed by a pineapple and icecream sundae, and washed down with a watermelon smoothie.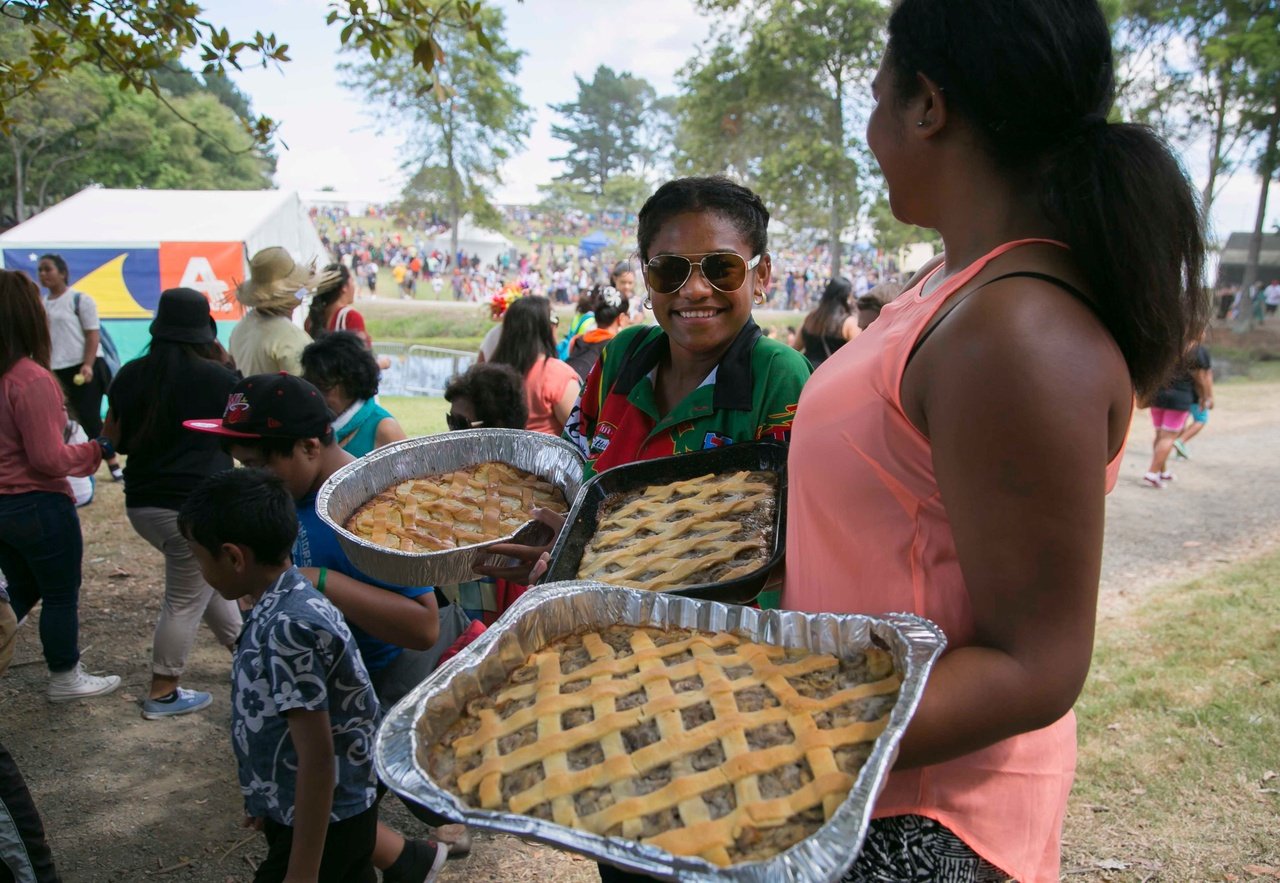 Clothing, made from sometimes identical raw materials, takes quite different forms and design in each country. There is no better way to appreciate this than to watch the energetic performances that teams of traditionally-dressed performers present throughout the weekend in each village.

The islands' styles of song and dance are also quite distinct, their only common feature being their irresistible magnetism to their audiences, who sit happily on the grass to watch the programmes scheduled on each village's stage. There is also a bigger stage for mass performances, which can be spectacular both to see and to hear; international and headline acts take place here too.
Art and crafts are culturally important and you will see many varied handcrafts being demonstrated. These include not only the expected, like Hawaiian flower lei, Māori fish hook carving, Niuean weaving, Tuvalu mat-making or beautiful Cook Islands applique tivaevae quilts being sewn, but actual live tattooing too, done Samoa-style, with traditional instruments.

You might see a wedding ceremony enacted, or take part in a weaving workshop. There will be drum and ukulele sessions, coconuts put to a myriad of uses, and sweet-smelling flowers being made into beautiful, and flattering, head-dresses. Whatever your interests, you will find something in this unique collection of villages that will draw you in, and give you memories, and more, to take away.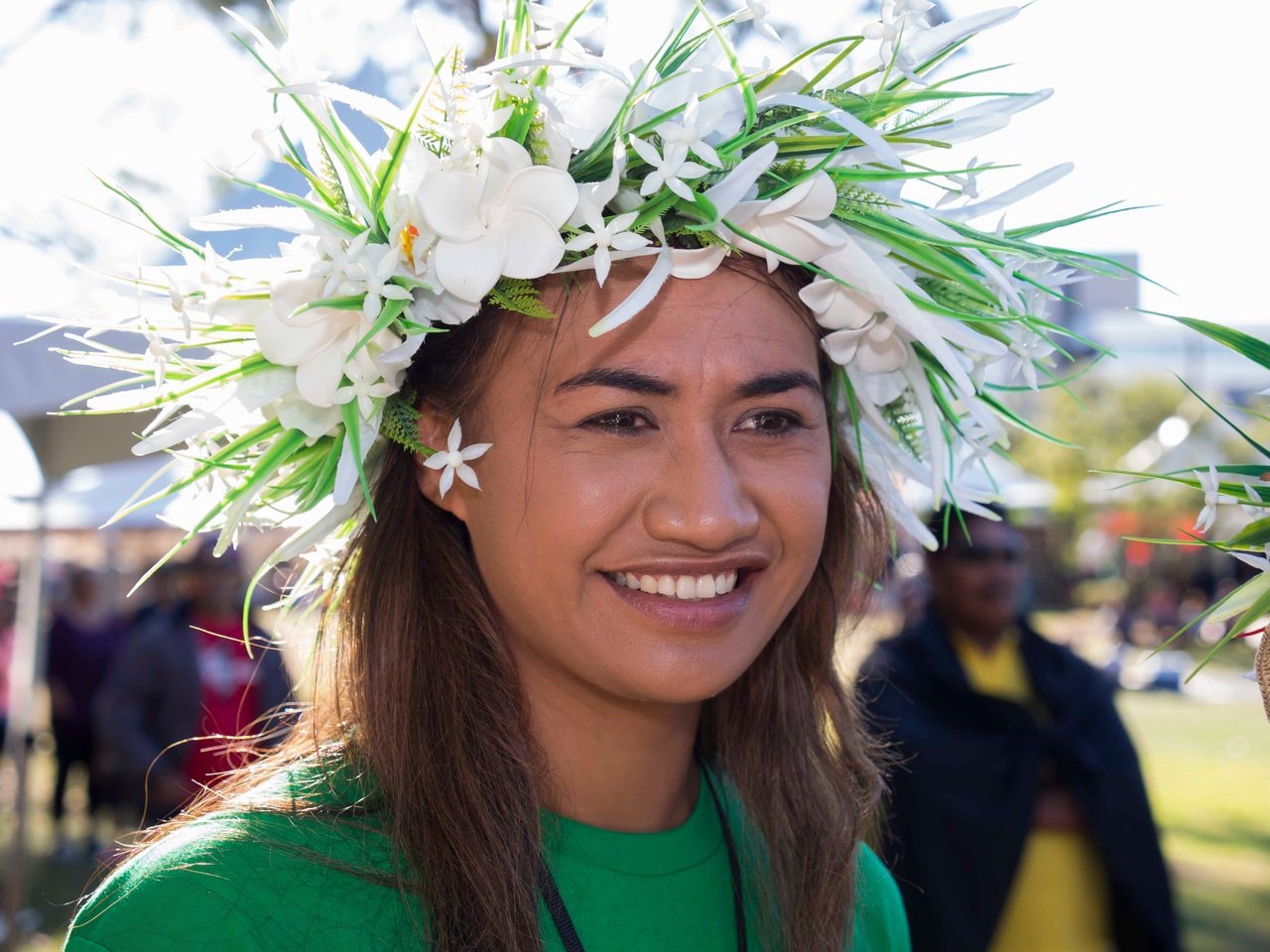 The Pasifika Festival is an important celebration of Auckland's Pacific heritage and a valued reinforcement of the cultural origins of many of its citizens, who are eager to share it all with visitors. It's also a lively and colourful, positive and welcoming day out for anyone who wants to learn a little, eat a lot and, most importantly, have fun.
Pasifika tips:
Entrance to the festival is free and family-friendly.

Hours are Saturday 9.00am till 7.00pm (villages close at 5.00pm) and Sunday 10.00am till 4.00pm.

The festival takes place, rain or shine. If it's sunny, be sure to wear sunscreen and a hat. Comfortable shoes are always a good idea.

Bring a rug, or a folding chair, to lounge on while watching the many performances.

You won't need a picnic - there will be a wide choice of delicious food to try.

Consider attending the open-air and inter-denominational church service that begins the session at 10am on Sunday morning - it's guaranteed that the singing will be spine-tingling.

When you feel you've given Pacific culture its due, you might like to take the nearby vintage tram and see what is going on at MOTAT next door: Auckland's Museum of Transport and Technology has two sites linked by the tram.

Auckland Zoo is also just along the road and accessible on the tram.