Visiting Rangitoto Island
Editorial Family Fun
A local's guide to visiting the volcanic Rangitoto Island in Auckland
My first visit to Auckland's
Rangitoto Island
was as an eight year on a primary school trip. Our teacher organised us into a crocodile line and told us not to go wandering off over the lava fields as we struck out towards the summit. I remember it was a very hot day and it took forever to reach the top. There was a feeling of apprehension looking down into the crater wondering if it would erupt while we were up there.
With adult legs, walking to Rangitoto's summit actually only takes around one hour and Rangitoto is not likely to erupt any time soon, so the experts tell us. Nowadays with the
Fullers
Volcanic Explorer Tour, you don't even have to walk. A 4WD road-train takes you right to the Crater Rim Track, and from there it's just a brief 15 minute climb to the summit.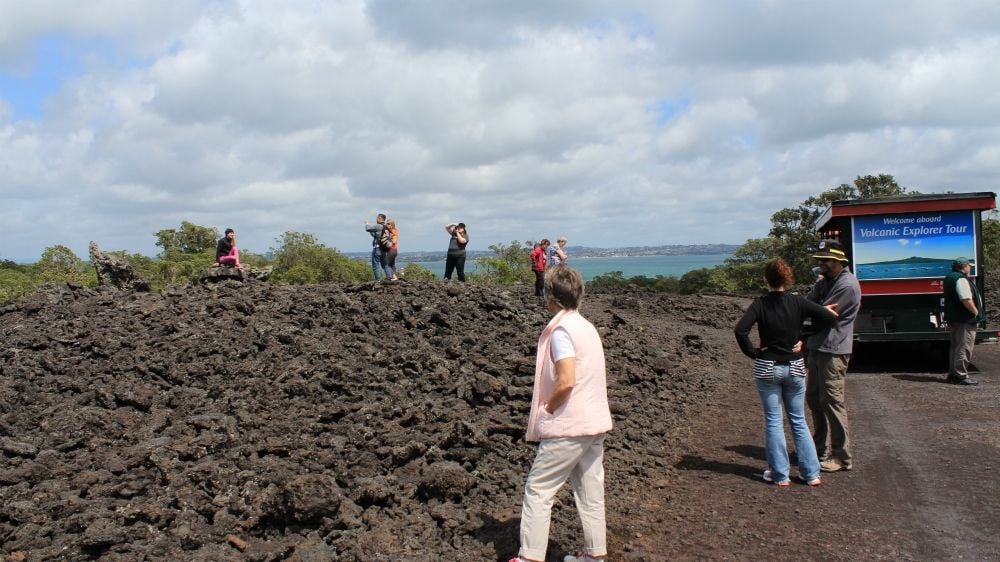 A brief history of Rangitoto
The main thing you will notice when you arrive on Rangitoto Island is the amazing amount of lava and scoria everywhere. This is because the island is a shield volcano which means it is made entirely from liquid lava which has cooled down and then hardened. It was formed between 1400 and 1450 and Maori witnesses to the spectacular eruptions gave the volcano the name Rangitoto, or bleeding skies.
During the late 19th century Rangitoto was designated a recreational reserve and it became a popular spot for day trips from
Auckland
. Most of the roads were built by inmates from Mt Eden Prison who worked on improving Rangitoto' visitor experience in the 1920s and 1930s. During this period around 140 small holiday houses or baches were constructed along the shoreline at Rangitoto Wharf, Islington Bay and Beacon End.
Since there was now a small community on the island prisoners were again sent over to build a swimming pool and community hall. Today, nobody lives on Rangitoto and most of these baches have been removed but a few have been preserved, such as Bach 38 which is now a museum. Others are undergoing restoration by the Rangitoto Island Historic Conservation Trust.
Rangitoto is a special environment and protected by DOC (Department of Conservation). It has over 200 species of flora and boasts the world's largest Pohutukawa forest. A complete eradication of rats, cats, rabbits and stoats was undertaken in 2011 so bird life is flourishing, especially the endangered native saddleback which has been reintroduced to the island.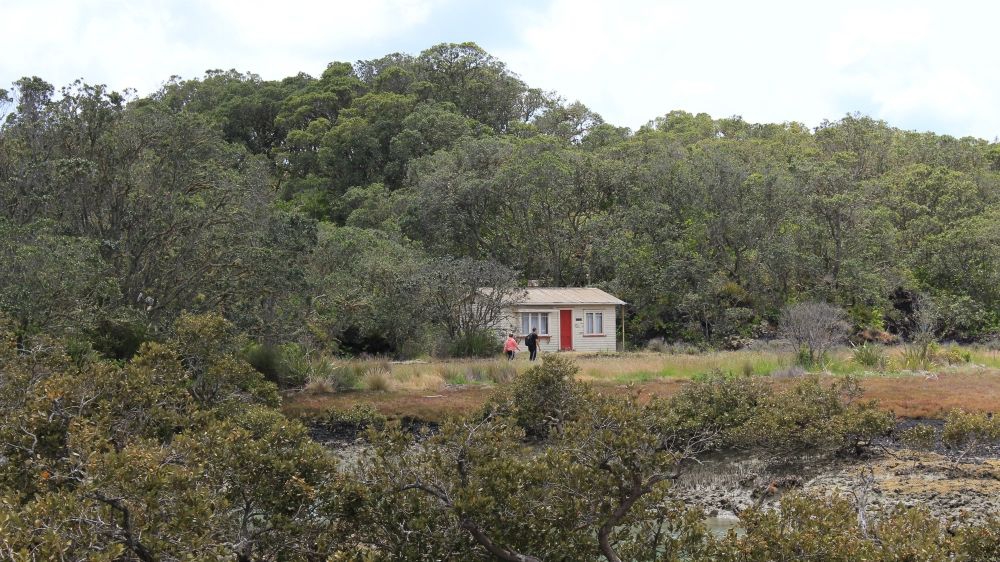 Rangitoto Island Walks
Rangitoto offers a variety of short and long walks for visitors. The most popular is the aforementioned summit track to the crater which has panoramic views of
Auckland City
and the Waitemata Harbour. A pleasant diversion on the way back down, especially if you have kids, are the lava caves. There are seven caves to explore which require a torch (your Smartphone torch may do) and the longest cave is around 50 metres.
Apart from the direct summit track to and from Rangitoto Wharf, there is a longer walk that splits off before the Lava Caves Track called Wilson's Park Track. This will add around a further 45 minutes onto your journey to the summit.
From the top you can also get back to Rangitoto Wharf by taking McKenzie Bay Road from Summit Road which leads around the western shoreline. This route takes 3 hours 45 minutes one way.
Islington Bay is on the east side of Rangitoto and can reached via Summit Road once you're at the top or by the Coastal Track from the wharf (2 hours 30 one way).
Motutapu Island
can also be accessed from the finish of the Coastal Track.
The short walks you can do from Rangitoto Wharf include Kowhai Grove (45 minute return), Kidney Fern Glen (45 minute return) and Flax Point and historic baches (1 hour return).
If you would like to visit Bach 38, you will need to book an appointment before you arrive by emailing info@rangitoto.org. The bach museum is located at the wharf and open daily.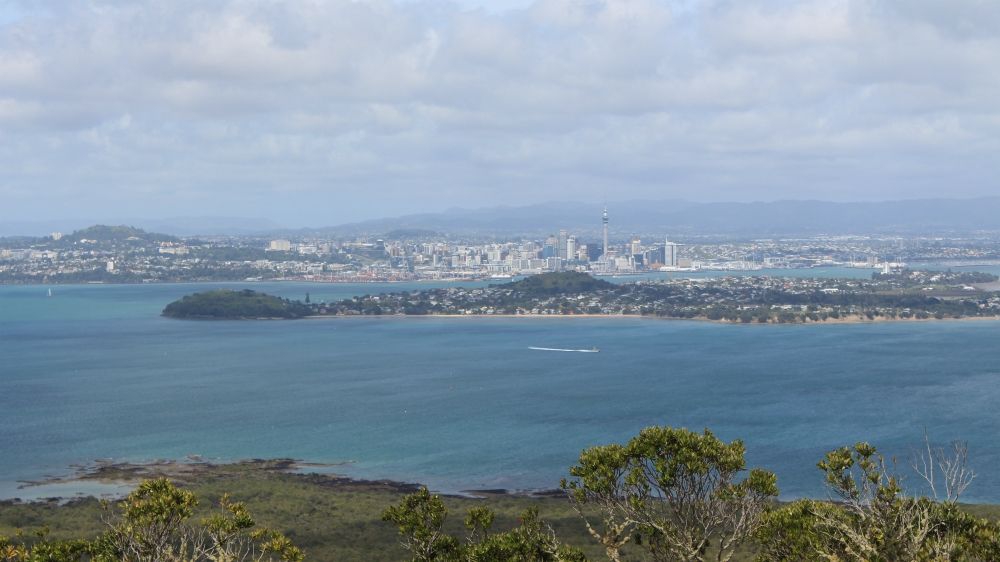 Practical information
Fullers ferries
sail daily to Rangitoto Island from the Quay Street terminal in
downtown Auckland
and also
Devonport
. The journey takes 25 minutes. If you want to go on the Volcanic Explorer Tour you can book this with your ferry ticket.
You will need to bring your own food and water, as there are no cafes or food shops on Rangitoto Island, and take rubbish home with you. DOC advises that no dogs or other animals are allowed and all bags and food containers must be checked for pests and sealed. Footwear must be clean and free of soil and seeds. There are toilets at the wharf and a hat and sunscreen are a must.
Check the times for the last ferry sailing and leave enough time to be back at the wharf, you don't want to be stuck there overnight as there is no accommodation. There is a campground at Home Bay on Motutapu Island, so if worst comes to worst you could always make your way there and beg for a bed.
Booking Auckland Activities:
To take advantage of the best deals for many of the best Auckland activities, check our
Auckland Experiences
section and save some money.