Auckland Camping
Our guide to campsites in the Auckland region
This sprawling city with its far-reaching semi-rural and beach side suburbs provide a diverse range of choice for campers. There are approximately a dozen holiday parks and campsites within a half-hour drive of downtown Auckland, some of which are even close to the airport, and many close to the beach.

Top 10 Holiday Parks comply to a high standard of cleanliness and family-friendly facilities while the independent holiday parks and campsites can often be just as good, sometimes with additional quirky features. Most sites have WiFi or offer internet at computer stations and it would be rare to find a site without a BBQ area or laundry facility.
Holiday parks tend to offer a wide spectrum of accommodation from budget to mid-range. Campers can pitch their tents on un-powered sites, and for those seeking comfort, cabins, motel rooms and lodges are nearly always available with all the mod cons one might expect from a budget hotel. The advantage of staying in holiday parks is quite often the happy mix of convenient location and proximity to rural attractions.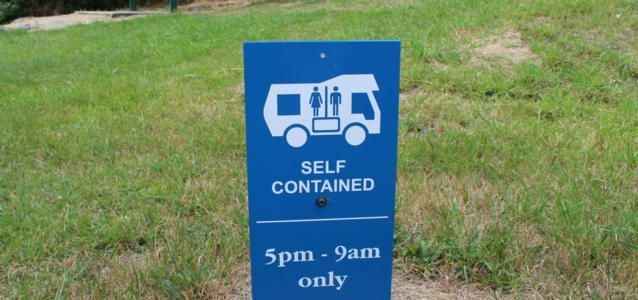 Here are two holiday parks within just a few minutes' drive of downtown Auckland.
Avondale Motor Park

46 Bollard Avenue, New Windsor, Auckland 0600. 0800 100 542
Located just a mere 10km from downtown Auckland and only 5km from the iconic stadium, Eden Park, Avondale is perfectly situated for visiting rugby fans, campers who want to be close to the city centre and those who have just arrived in Auckland, wishing to orientate themselves. A bus stop, train station and shopping malls are only a few minutes' walk from the holiday park.
On-site caravans are a budget-friendly alternative to camping at Avondale with the price around the $50 mark for two people. Powered and non-powered sites are also available for campervans and tents. Communal facilities include BBQ area, TV room, shared kitchen and laundry, and the children's playground has a trampoline and flying fox.
Remuera Motor Lodge & Inner City Camping Ground

16 Minto Road, Remuera 1050. 09 524 5126.
This is one of the closest campsites to the city centre at only 7km out. It is also only a 25 min drive from the airport, so a good choice for your first night in Auckland. The 3.5 acre grounds hold tent sites, campervan sites, motel rooms and self-contained units. Facilities are good but there is no children's playground here, something which might prompt families to search elsewhere, though a playground is available for use a ten minute walk from the site. The standard communal kitchen, BBQ area, laundry and TV room do apply, and the plus is the presence of an on-site swimming pool and something which may make up for the absence of a children's playground.

Auckland's location in the Hauraki Gulf means that the city is blessedly close to beautiful beaches. Here are two holiday parks in beach locations.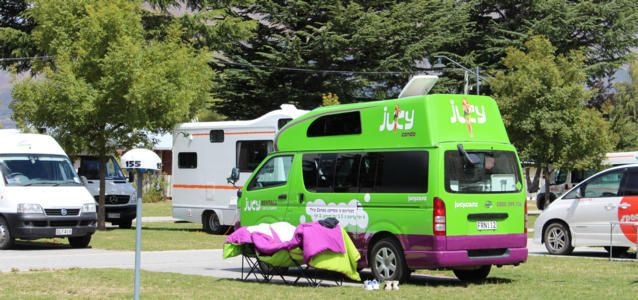 Takapuna Beach Holiday Park
22 The Promenade, Takapuna, Auckland 0622. 09 489 7909
This campsite has panoramic views of the Hauraki Gulf and even looks out to the volcanic Rangitoto Island. Swimming is safe from the white sand beach and children will be delighted with the nearby rock pools and fossils. If you are bringing a boat, it is possible to launch it from a ramp right next to the holiday park. The adventurous might want to have a go at windsurfing, kitesurfing and regular surfing. Absolute beginners can take lessons with local surf schools. Check out our Auckland Water Activities Guide for more detailed info.

From this holiday park you can be right in the city in 15 minutes and almost unbelievable given the coastal location of the site. Takapuna is also a town itself with nearby shops, restaurants and bars. Nearby public transport links mean that even if you are without a car you can easily get to the CBD and other suburbs such as Devonport.

A real drawcard to this holiday park is the availability of waterfront tent sites and if you feel compelled to wake up early enough, you could unzip your tent and watch the sun rise over Rangitoto Island from the comfort of your bed.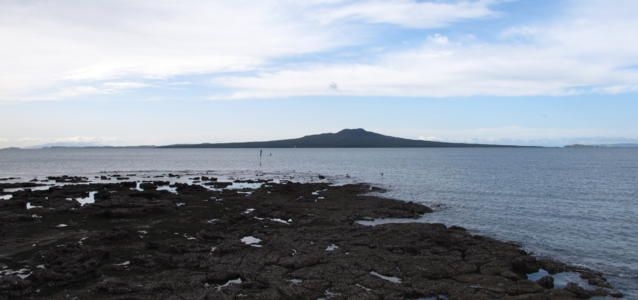 Orewa Top 10 Holiday Park
265 Hibiscus Coast Highway, Orewa. Freephone 0800 673 921 / 09 426 5832.
A little further out at 30 minutes' drive from Auckland CBD, is Orewa. This area of northern Auckland is a pristine beachfront location and is on the route north to the Bay of Islands. Orewa Beach is a small but lively little town with safe patrolled beaches perfect for swimming and watersports such as kitesurfing, bodyboarding and surfing. This Top 10 Holiday Park has a children's adventure playground, playhouse, basketball hoop and games room, making it a great choice for families.

This holiday park also has beachfront campervan and tent sites, providing you with uninterrupted ocean views. Cabins and self-contained units are also available.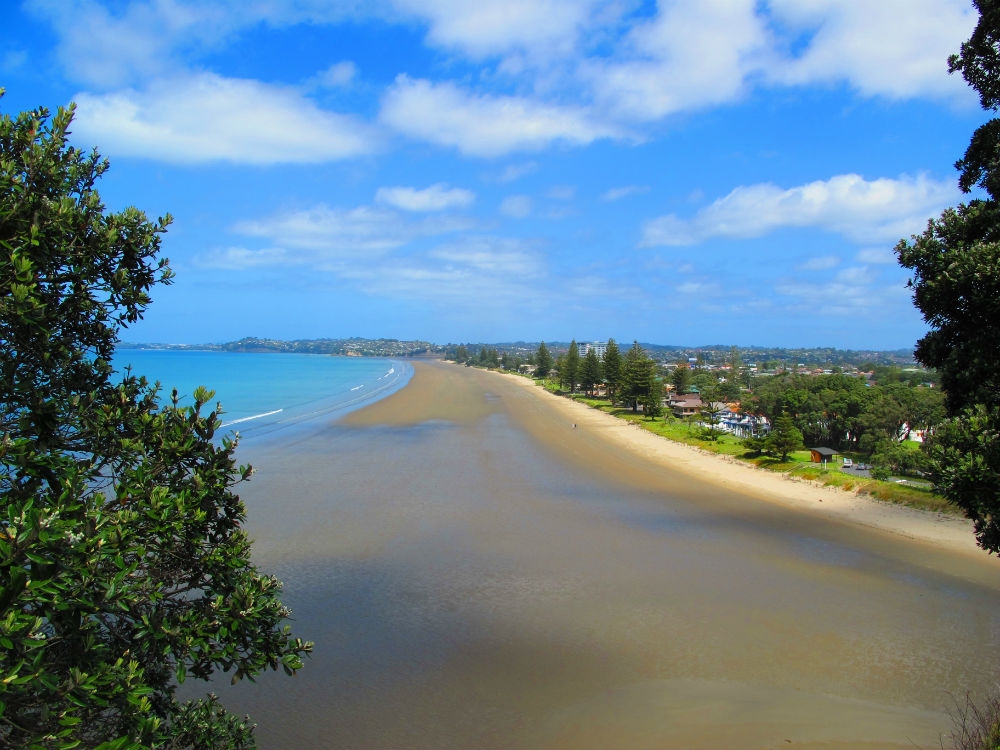 Department of Conservation Campsites
The Department of Conservation is a caretaking governmental branch, charged with the conservation of beautiful and natural areas of New Zealand. DOC campsites tend to be in remote areas, or at least a few kilometres out of any major city or town. There are often interesting features of DOC campsites such as rivers, walking tracks, lakes and native bush. Outdoor activities are usually close to hand.

The DOC requires advanced bookings during peak summer season for some campsites with a choice of mainly serviced, scenic and some standard. Bookings can be made either in person at DOC visitor centres or online. Where bookings are not required in advance, the system works on a first come, first served basis. This means it is important to check the size of your campsite and turn up early if possible, when you haven't booked in advance; it's quite possible there will be no other campsites nearby. Payment is taken either at the time of advanced bookings, by a patrolling on-site warden, or at a self-registration post and a little like an honesty box.

Most DOC campsites welcome campervans but it is important to check in advance. Also worth checking is the presence of dump stations and if absent, note where the nearest facilities are in nearby towns. Campervan fees are charged at the same rate as tent sites. It's usually a good idea to research the DOC campsite you intend to stay at if travelling by car, as not all sites are accessible by vehicles. The DOC website has details of all DOC campsites in New Zealand.

There are no DOC campsites in Auckland itself. The closest ones are on nearby islands in the Hauraki Gulf, some of which are only a short ferry ride from downtown Auckland. There are 9 DOC campsites in the Hauraki Gulf altogether, here are two of them.
Akapoua Bay Campsite - Port Fitzroy, Great Barrier Island

This campsite is popular with families and boat-owners. The bay is sheltered by Pohutukawa trees. Unusually for a DOC campsite, there is a nearby post office, fuel depot, wharf and shop. There is good fishing in the harbour and plenty of walking tracks in the area.

Home Bay Campsite - East coast of Motutapu Island
This campsite is boat access only. Ferry services and water taxis can bring you to the island if you don't have your own boat. The campsite is near to the Reid Homestead which was built in 1901 and various World War II remains provide interesting fodder for history buffs. Explore the coastline via scenic walkways.

Please visit the DOC website for a full comprehensive listing of all campsites in the Hauraki Gulf.