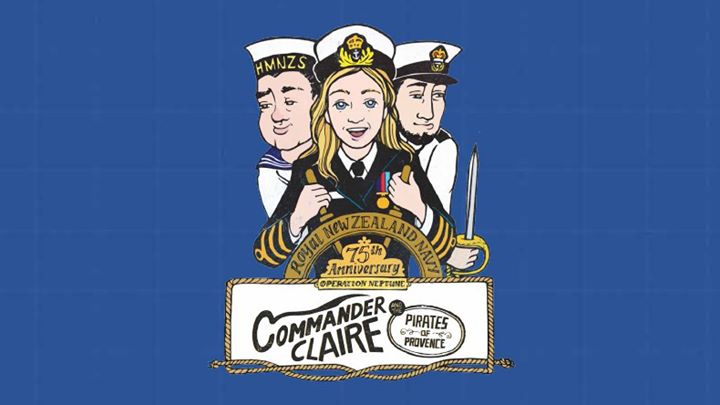 Event Details
Ooh la la! Something sinister is afoot. New Zealand is under attack from the infamous French Pirate Captain Langlois and his fiendish Gallic rooster Napoleon. From the Hauraki Gulf to Foveaux Strait, nowhere is safe from his piratical plundering.

When all else fails New Zealand turns to the Royal New Zealand Navy and the courageous Commander Claire to lead the resistance against the feisty French marauder and what she uncovers could change the course of New Zealand history forever!

Written by Gregory Cooper and directed by Mark Hadlow, this fast-paced and funny children's pantomime has lots of audience participation, puppetry, songs and over-the-shoulder cardboard ships. It's perfect school holiday fare that will appeal to children from age 4 upwards and will also have grown ups chuckling.

There are two shows each day - 11am and 2pm - on Friday 30th September and Saturday 1st October.

All performances are FREE but you need to get entry tickets at the Regent Box Office before the show (please get them early so the show can start on time). Tickets are available now.