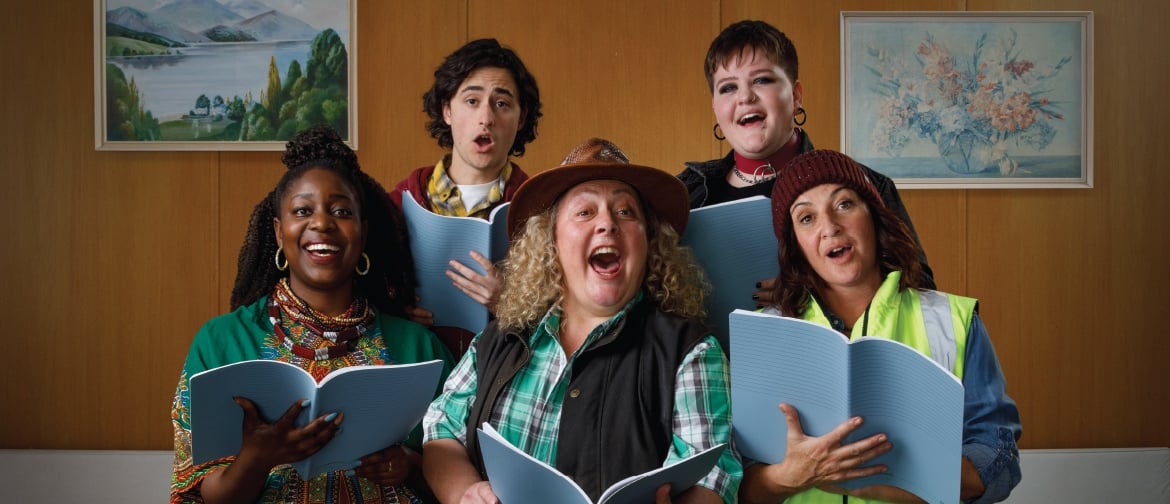 Event Details
The Heartbreak Choir by Aidan Fennessy

In rural Australia, a bunch of misfits find their perfect harmony.

Effervescent, hilarious and big-hearted, this is a summer comedy that makes a big noise.
"Music can lift us out of depression or move us to tears – it is a remedy, a tonic, orange juice for the ear." – Oliver Sacks
If you want to be in, then you must be supportive, tolerant, giving and collegiate. Or else!
There's been a bit of drama in the local choir. Splintering off from the original group, a small band of oddballs have gathered in a quintessentially country town hall to begin again. It's cold, it's musty and the heater is on the blink. But they've got a new name, they've got their voices and they've got each other. All they need now is a song to sing. Will our heroes find a way to harmonise?
Ella Fitzgerald once said, "the only thing better than singing is more singing". The Heartbreak Choir is a testament to the power of community and the possibility that can be found in healing. This Aussie hit is packed with glorious song and tiny little miracles of friendship and optimism. Wild, wonderful comedy that will charm its way into your hearts. The perfect start to your year of theatre.
"Big voices, small town politics, and a collective desire to be and do good: for each other and for the greater community." – ArtsHub Australia
NZSL-interpreted performance: Sat 25 Feb, 8:00pm
Audio-described performance: Sun 26 Feb, 4:00pm
Available as a subscription package. Single tickets on sale on 29 November 2022.
The Heartbreak Choir was commissioned with the assistance of Melbourne Theatre Company's next stage Writers' Program and was first produced by Melbourne Theatre Company in 2022.