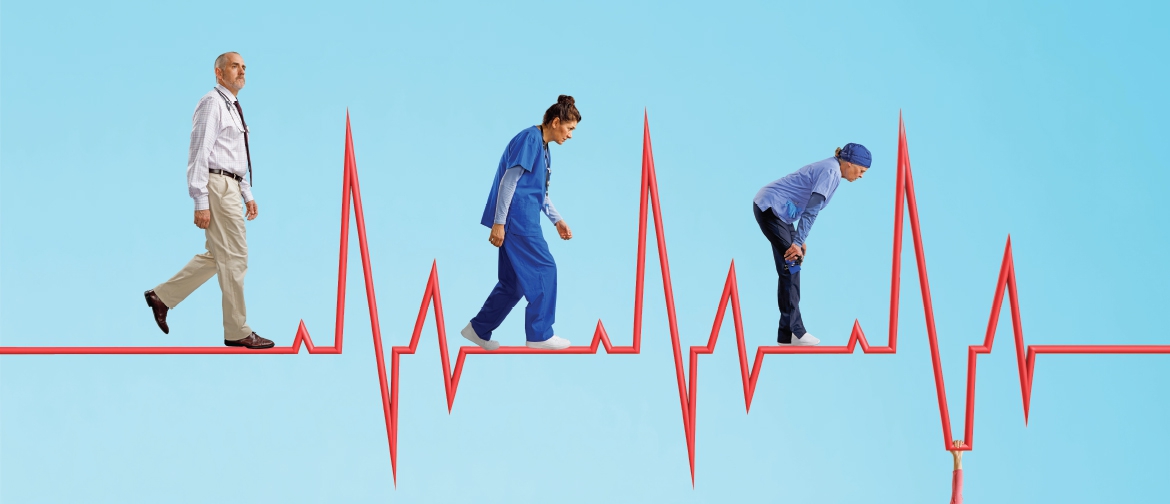 Event Details
Auckland Theatre Company presents
Thinsg That Matter
by Gary Henderson, adapted from the memoir by David Galler

A tender and articulate account of the compassion and change needed in New Zealand's health system.
"Right now, somewhere out there in the real world, on a road, in a house, maybe, someone is in real trouble. At risk of dying. An ambulance has been called."
Today, Middlemore Hospital is full, at 107% capacity. Babies are being moved to other hospitals; patients are being treated in corridors. In Emergency, there are already 50 people waiting for beds. Doctors are pulling double shifts, there are nursing shortages and the Gingernuts are being rationed.
Raf Beckman is on the frontline. An intensive care specialist in Aotearoa's busiest hospital, he's juggling a bureaucracy determined to exercise efficiencies, a political system wanting to point score and a mum with eroding health. Yes, it's the perfect through-line to burn-out, but he's doing what he can to keep his head above water, grabbing for realistic optimism.
Adapted from Dr David Galler's best-selling memoir, Things That Matter is a love letter to resilience, to our healthcare system, its patients and the essential workers, who treat every life as valuable. Galler's life as a doctor is artfully contrasted with tender stories about his Polish-Jewish family. Award-winning playwright Gary Henderson and director Anapela Polata'ivao have joined forces for this compassionate, insightful and vividly theatrical new work. It's a perfect Venn diagram of the emotional, the spiritual, the moral and the physical.
What could a truly healthy Aotearoa look like? How do we want to live? The prognosis is yours to determine.

​Audio-Described Performance & Touch Tour: Wed 23 Aug 7:00pm
NZSL-Interpreted Performance: Sat 26 Aug 8:00pm
Access and companion tickets available for blind/low-vision and Deaf/hard-of-hearing patrons.
Available as a subscription package. Single tickets go on sale on 1 February 2023.
Things That Matter was commissioned and developed by Auckland Theatre Company with generous support from the ATC Patrons Group.