Island Hopping in Auckland's Hauraki Gulf
Adventure Inspiration Mini Break
A guide to the most popular islands to visit in Auckland
Waiheke Island

You start to notice something on the way to Waiheke Island. If you head outside the cabin to the seats at the back of the ferry you can get great views of the city as it disappears and, at first, you might think that nobody else has noticed because you are the only one sitting there. But slowly, as the boat fills up, they arrive.

First are the bikes, many of which are decorated in what can only be a commuter style. If someone takes that much time to decorate their basket-mobile, they must spend a lot of time riding it, right? Next are the people with babies on their backs until, finally, the whole area is filled with friendly old dogs. When I ask the wine-sipping elderly couple sitting next to me if Waiheke is a lifestyle destination, she sort of clears her throat, looks at her husband with a worried glance and calmly backs out of the question. She mumbles something about there being not much to do for residents.

What the residents won't tell you is that they have an unspoken agreement not to let too many people know about the wonders of the place. They'll tell you all about the sights and activities and the wineries, but the rest is kept for those who commit to spending more than a day on the island.

The only way you can really find out about the Waiheke lifestyle is to live it. But since we can't all up and move to an island in the Hauraki Gulf, the next best thing is to at least spend a few days relaxing and taking in the atmosphere. Visiting the islands is one of the best things to do in Auckland. While Waiheke Island is the most accessible of the Gulf Islands, there are others that can be arrived at via boat or plane and each has its own character. Here is a roundup of the most visited ones.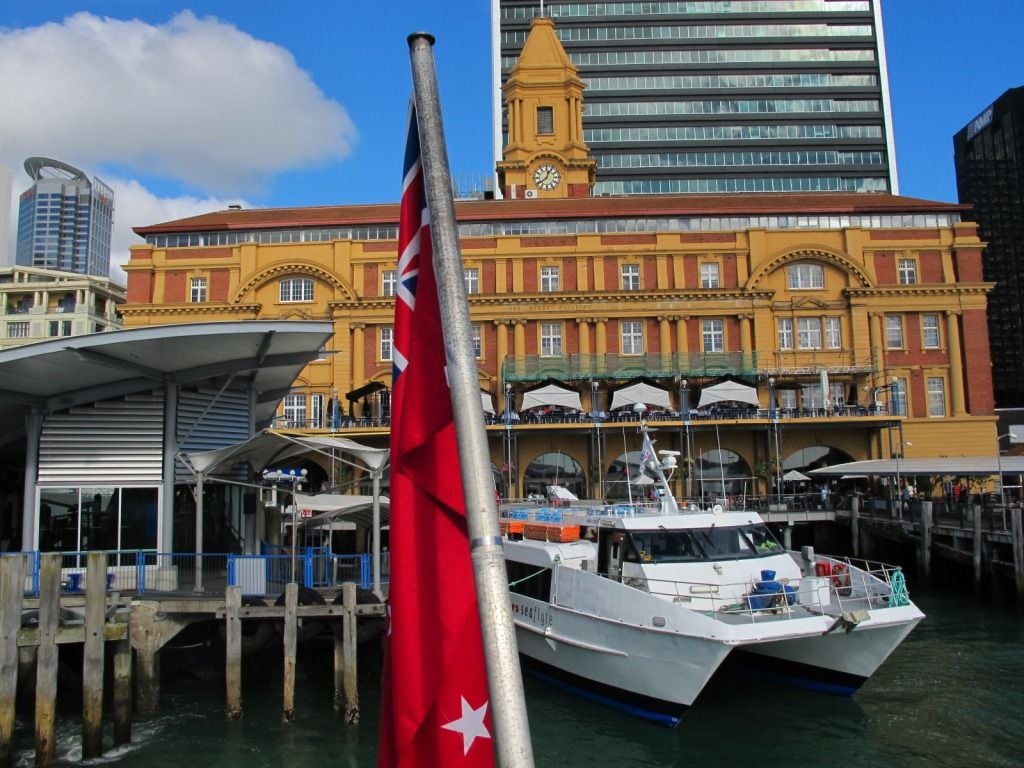 Waiheke is a well-populated lifestyle spot with plenty of accommodation options and activities to do. It is easily accessible by Fullers Ferry from the downtown Auckland Ferry Terminal. Once you arrive you can hire a car or use the public bus but be aware that the timetable for the bus may not always suit your time limit. There are also tours that can be booked ahead of time. The winery tours are particularly good and, because there is no driving involved, you are able to taste as much as you feel is necessary.
Things to do include visiting the numerous wineries, olive groves and other artisan outlets, some of which boast beautiful restaurants if you are keen to enjoy a nice meal before catching the ferry back. As Waiheke has become a bit of a refuge for artists there are many galleries you can stop in and have a browse. The artists themselves are generally a friendly bunch who love to chat to you about their work. There is a gallery trail guide you can pick up at the Tourist Information centre inside the ferry building when you land.
But don't forget that Waiheke is also known for its beaches and outdoor activities. Bring your swimmers, towel and sunscreen and some good walking shoes. There are plenty of places to get drinks and snacks on the island so you don't need to worry about lugging it all from the mainland but have a good look at the map before you head off on any big walks to be sure you will be near a settlement during the hungry hours.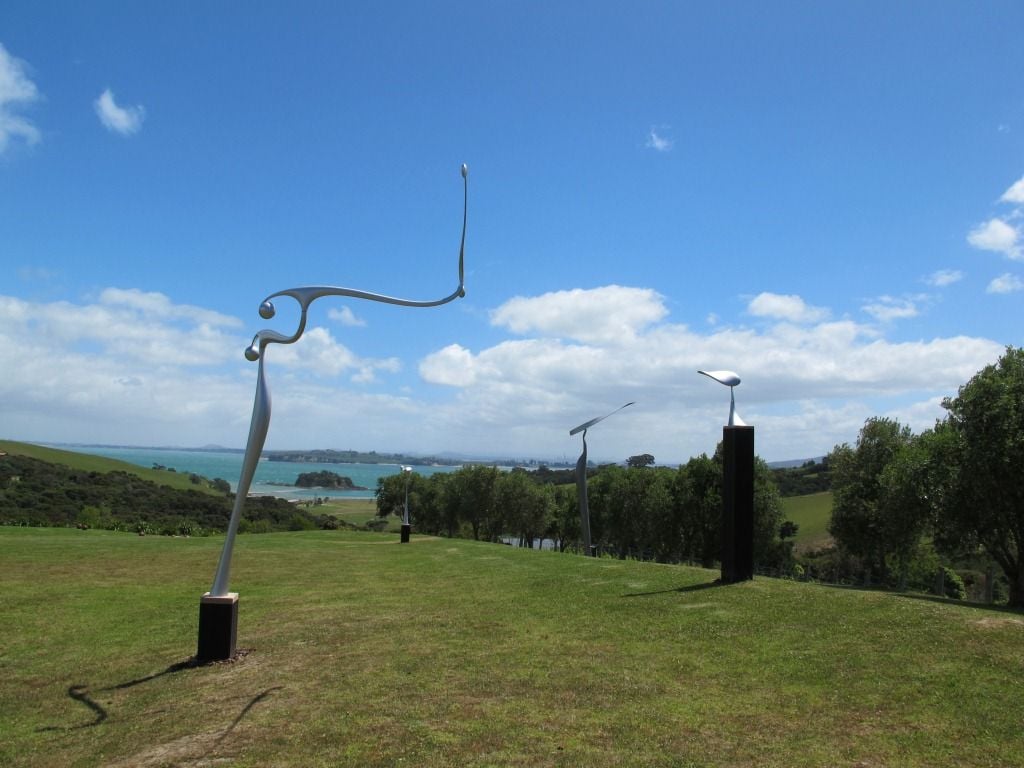 Rangitoto Island
Rangitoto is unique in that it is the youngest of the islands at about 700 years old. After a series of volcanic explosions, we were left with what has turned out to be a great place for a day trip. You can make the climb to the top for a stunning lunch spot and try to find the lava caves on the way back down. Apart from being able to see the city skyline in the distance, you really do feel like you are on another planet.

Although transport is really easy (catch your 25 minute ferry ride from the downtown or Devonport terminal), there are only about 3-4 sailings out to Rangitoto per day and 2-3 back, so plan ahead and get to the terminal at either end about 20 minutes ahead of time. Most people spend about 4-5 hours on the entire trip.
The terrain is very rough volcanic rock so good shoes are essential, as is a hat, sunglasses, water and snacks. Trust me when I say that you get very dehydrated out there and even on a cloudy day it can feel quite hot on the island surrounded by all that black rock. And don't forget about our little ozone hole problem. Slather yourself and the kids up with sunscreen before you get off the boat and carry the bottle with you. There are no shops, accommodation or even snack bars so anything you want to eat or drink must be carried with you.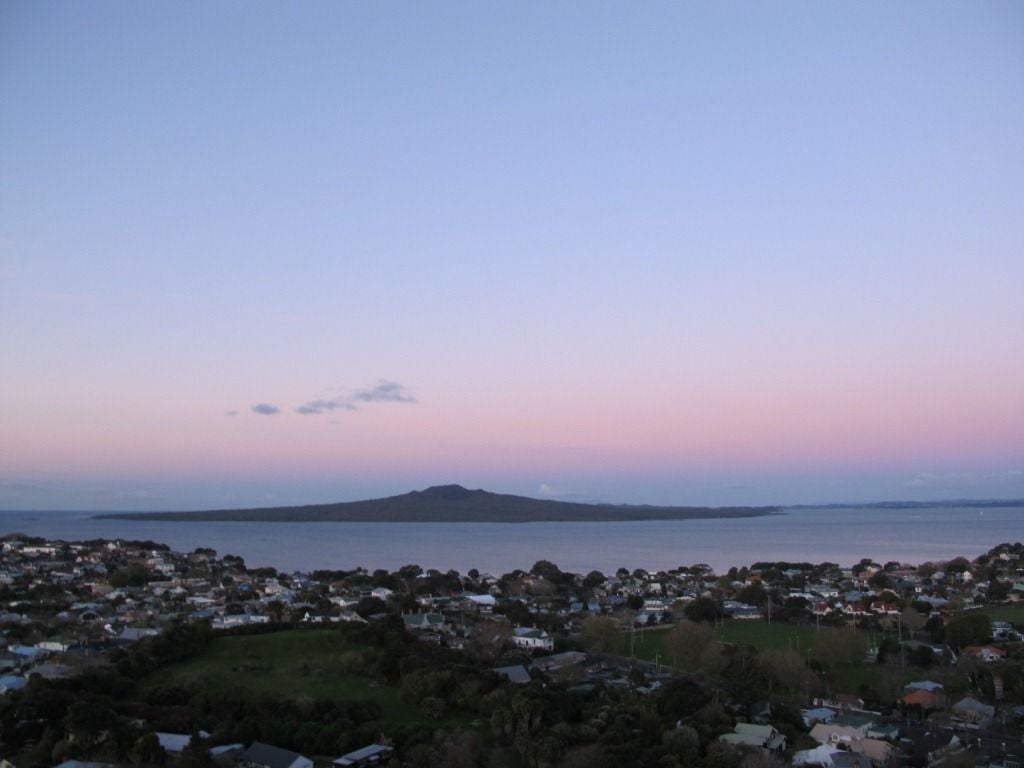 Tiritiri Matangi
For a really great day trip with children who are old enough to stick to a designated path, Tiritiri Matangi rates right up there with Rangitoto. The focus here is on conservation and you will see lots of native birds and plant life. There is an option to have a guided tour, which I highly recommend as you learn a lot about New Zealand's wildlife and the conservation project itself. Group numbers are controlled so book ahead for your 9am to 4.45pm day tour. You can book with Fullers.
Great Barrier
If you are interested in what New Zealand was like before there was a lot of development, Great Barrier Island is a good place to go. There is a permanent community living here but as the island is a little less accessible than Waiheke, it has more of an outpost feel to it.

With few people, you can imagine the wildness of the place and tourism on the island pretty much assumes you want to be out in the thick of it. There are tracks for tramping (hiking) as well as mountain biking and bikes can be hired locally. You can also head out onto the water for surfing including heli-surfing, sailing, or diving. Both Fullers and Sealink run ferries or, if you are OK with small planes, you can fly via Great Barrier Airlines or Fly My Sky. There are lodges as well as smaller cottages and baches, but it's advisable to book ahead of time.
When visiting any of the islands it is important to check what biosecurity rules there are before getting on your ferry or plane as they each have protected ecosystems. Oh, and, kindly disregard any locals pretending there is no fun to be had. As long as you are respectful of the local flora and fauna, they secretly like having you.