Top 10 Cocktail Bars in Auckland
Food & Drink Hot List Inspiration Top 10
A guide to our favourite cocktail bars in Auckland
Our Top Experiences and Tours in Auckland:
If youʻre booking your trip to Auckland last minute, we have you covered. Below are some of the top tours and experiences!

Teeming with life, creativity and the strong desire to make a mark on the worlds bar scene, Auckland has established itself as one of the most diverse locations for nightlife in New Zealand.

From the discerning cocktail connoisseur to the after work quickie crowd this is our recommended guide to the best cocktail bars in Auckland.

1. Bellini

The Bellini is situated in the Hilton Hotel. When arriving here you are immediately stuck with a sense of class. Named after the classic prosecco based Venice cocktail you expect, and receive an extremely high class of service here. Their bellini iced tea is a delicious perfectly balanced local favourite. This is an elegant place to enjoy a drink while absorbing the stunning views of Auckland harbour. So, avoid the noise of the Auckland nightlife in this cosy hideout.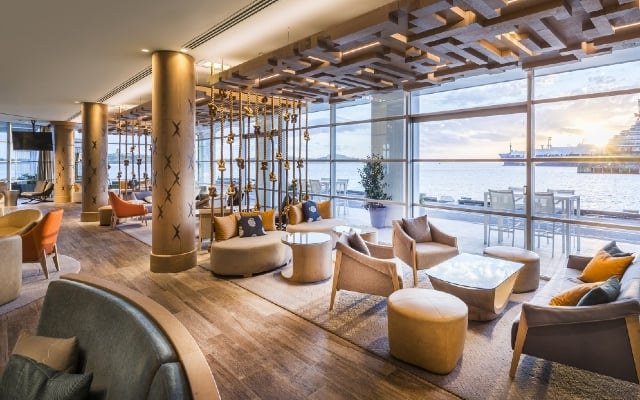 2. Housebar
This striking art deco bar is hidden above Hotel DeBrett and is definitely one of the hidden gems of Auckland's cocktail bars. Housebar offers an intimate atmosphere with the warm glow of the candles and the wood-panelled floor. The elegantly mannered staff efficiently whip up well known cocktail classics as well as modern versions like the fruity Fallen Angel with 42 below vodka. This is an immaculate little bar has been restored to its quiet glory and serves many faithful patrons.


3. Rooftop at QT

Enjoy a cocktail and a bite to eat at the Rooftop at QT set against a backdrop of stunning city and harbour views. Mezze and match from a spread of Mediterranean snacks, classic and contemporary cocktails and a wine list to suit elevated tastes. With a light and airy bar inside and a second bar open to the sky, the design cuts an elegant setting for afternoons and evenings of stylish indulgence.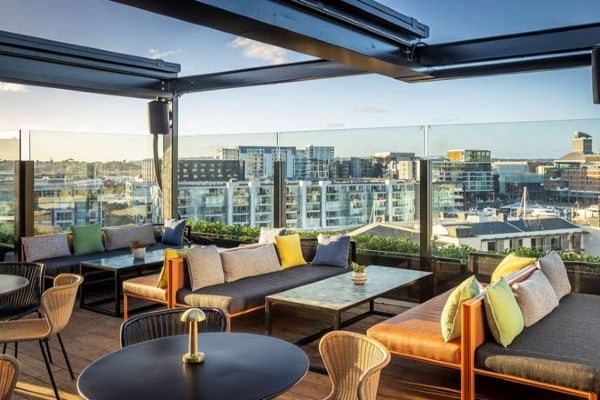 4. Sugar Club
Perched 53 floors up Auckland's iconic Sky Tower, The Sugar Club is renowned for its chic and innovative dining with fabulous panoramic views over the city and the Hauraki Gulf. Inside you'll find a stylish, Art Deco-inspired, cocktail bar and restaurant featuring internationally-acclaimed fusion cuisine. The menu changes seasonally and features smaller, starter-sized plates using the best of New Zealand produce alongside ingredients sourced from around the globe.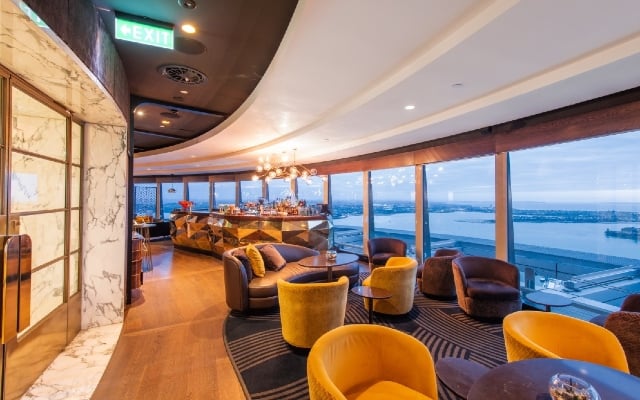 5. Lime
Lime is an oldies favourite which usually has the sound of Sinatra flowing gently out the door. This is the place to go for a lively night out with a chilled out bunch of people where you are guaranteed to make some new friends. The cocktails here regularly receive the establishment 'best bar' in Auckland awards largely due to the creative and thoughtful cocktail menu.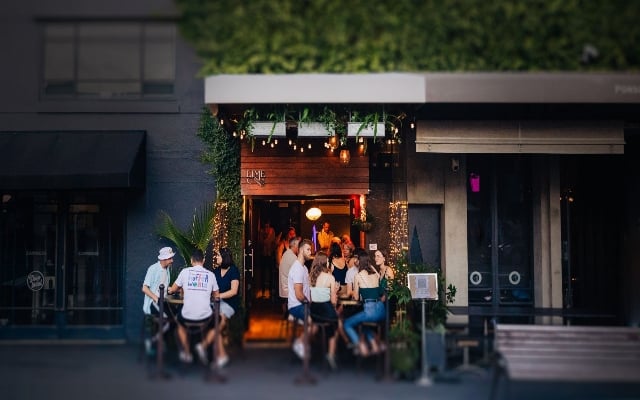 6. Saint Alice

Overlooking Auckland's Viaduct Harbour, Saint Alice is a spacious bar and sun-soaked eatery with the perfect blend of sea views, beer, wine and of course, cocktails. The bar also offer live entertainment and a mouthwatering locally inspired menu. The food menu is made for sharing and focused around seasonal produce and the freshest kaimoana (seafood), alongside a delicious woodfired pizza menu.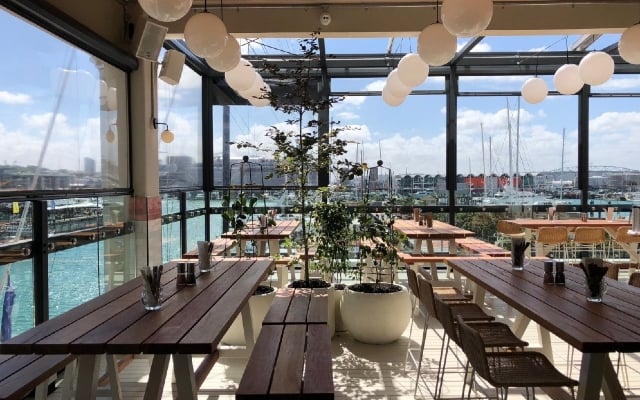 7. Little Culprit
Little Culprit is a stylish bar and lounge on Wyndham Street and an ideal spot for a business meeting, late afternoon cocktail or a more intimate late night encounter. The bar and lounge is separated into two spaces. The front bar features an opulent dispensary where you can perch and watch the bar tenders create their signature cocktails. A step down takes you to the second space and dark, decadent lounge with lavish leather booths and intimate seating for tables of 2 or groups as large as 30.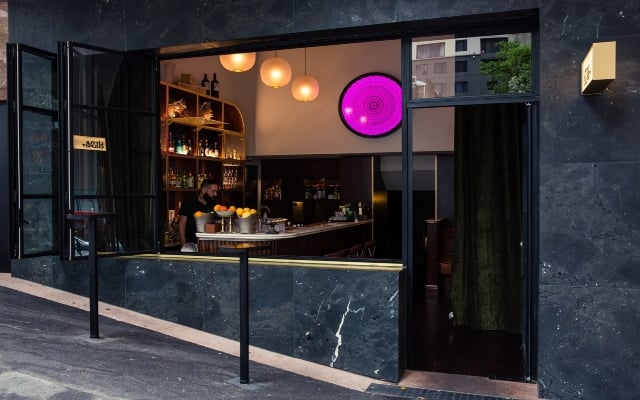 8. Ghost Donkey

A fun and lively Mexican inspired tequila and mezcal bar located in one of the city's top malls on Queen Street. Ghost Donkey offers guest nachos especiales, gourmet cocktails, nightclub-esque vibes and fairy lights above.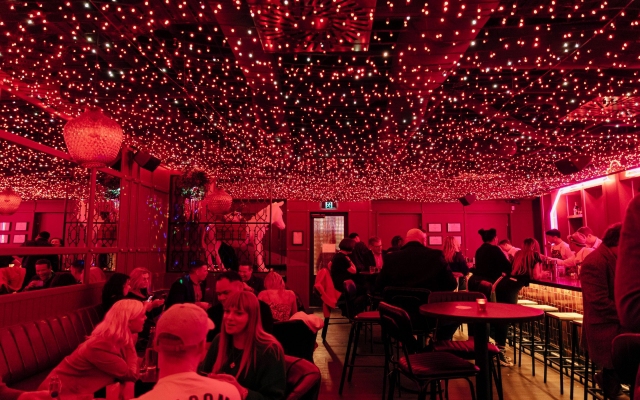 9. Parasol and Swing

Nestled in the heart of viaduct, Parasol and Swing is renowned for its eccentric cocktail menu, with locally sourced ingredients. The rooftop restaurant and bar is located over two levels, offering stunning views of the Viaduct harbour. The food menu includes pork belly bites, tempira calamari, burgers and tacos and desserts with various add ons.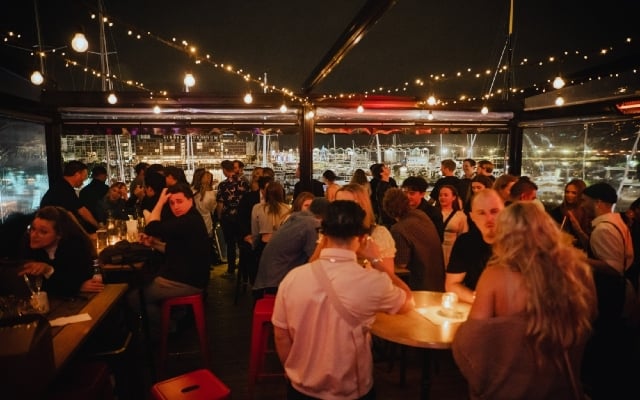 10. Caretaker

Caretaker is a New York style cocktail lounge situated in the Britomart precinct and inspired by the golden era of bartending. With a belief that the cocktail is a simple thing and what matters most is that it's made right, every detail has been considered, from the fresh pressed juice right down to the ice in your glass. There's plenty of cocktails on offer from the ever-changing menu or, you can trust your host to suggest the perfect drink for you.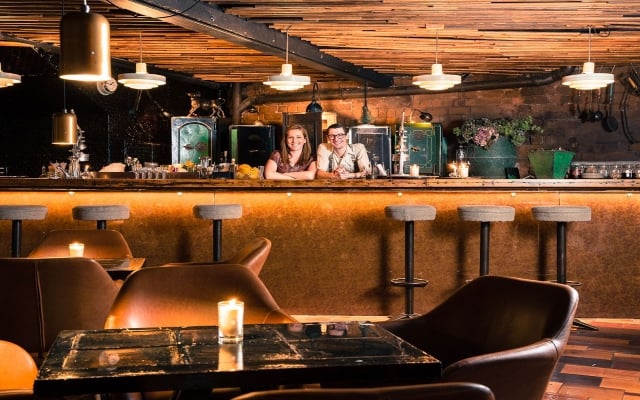 Auckland Car Hire:

If you need to hire a car to get around, you can use our My Guide Car Comparison Tool to find the best deals on car rentals in Auckland - Search, Compare, and Save up to 70%!