Top 10 Romantic Things To Do In Auckland
Hot List Inspiration Top 10
Whether you are an adventurous or a quiet person, Auckland offers plenty of options to spend a romantic day or a night out with your loved one. While the notion of a romantic place is rather ambiguous, and it depends on people's lifestyle and choices, we have come up with our own top 10.

Spending a day or a night out with your partner at one or more of these places and you should have an enjoyable, fun and a memorable time together.
1. Sunrise at Takapuna Beach
For those romantic early-birds, experiencing the sunrise from the
Takapuna beach
overlooking the beautiful Rangitoto Island should set the stage for a beautiful day together. Take a walk along the beach while relishing the vista of the early sunlight as it kisses the earth and water, the calming sound of the waves and the breath of fresh air as they relax your body and mind.
What's more, the local Takapuna beach cafes are open every morning from 6.00am with plenty of breakfast options available. A perfect way to follow up the walk. If you are there on Sundays, there is a lively market with plenty to eat and drink, fresh organic produce, art and craft items and much more.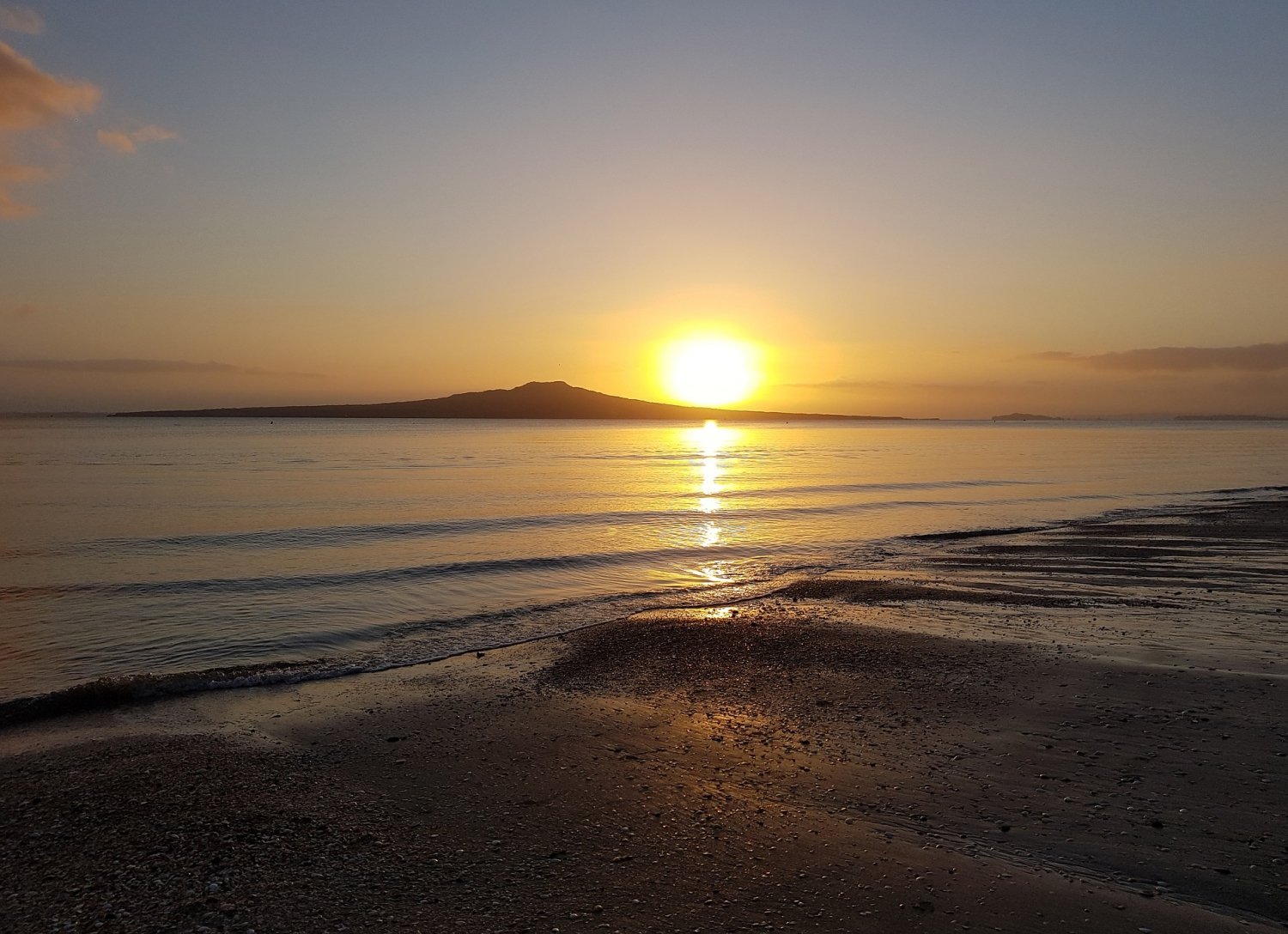 2. Silo Park Entertainment
If you feel like going to an outdoor cinema, climbing a wall, or visiting a spectacular event or market,
Silo Park
is the place for you. It is a trendy place with a wide range of activities. They have live music, as well as a unique exhibition space called Silo 6.
On Fridays evenings during the summer, there are options for you to eat, or grab a drink from the Silo bar and listen to some live music and watch an outdoor cinema. Be sure to check out their
website
to see what events are coming up.
Close to the park is an excellent selection of restaurants. So after spending some fun filled time at the park with your better half, savouring the specialities of these restaurants will be a perfect option.
Location: Corner of Beaumont and Jellicoe St Wynyard Quarter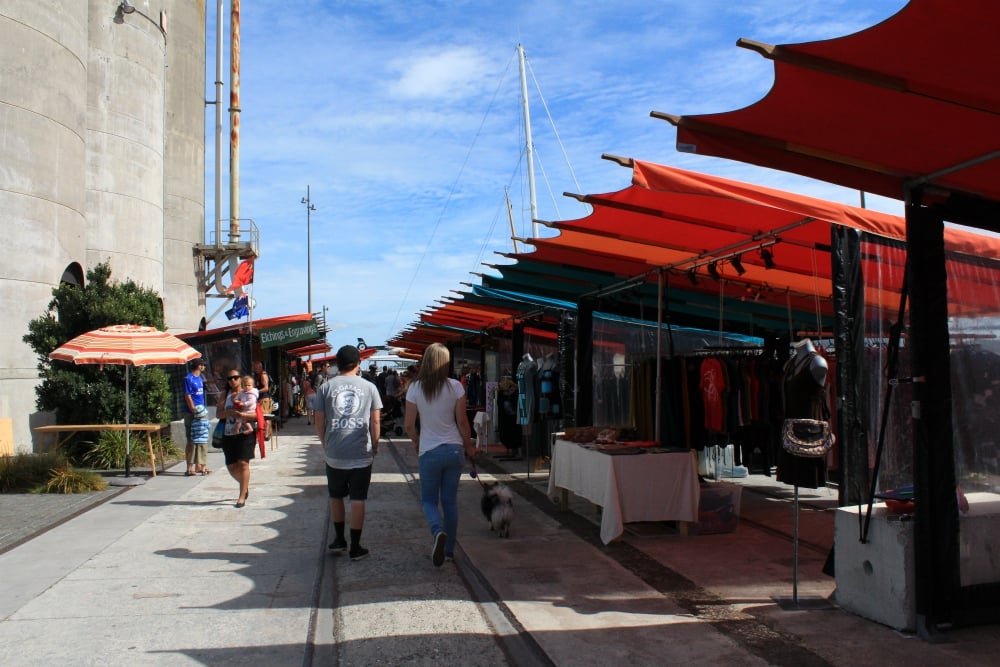 3. Romantic Kiwi Sunset at Mt. Victoria in Devonport
This is an excellent option for those keen on experiencing kiwi culture while enjoying landscapes.
Mount Victoria
is a Volcanic hill in
Devonport
. It is easy to catch a ferry from downtown Auckland to get to Devonport. From there you can then take a walk together for 20 minutes to reach the summit. If you have a car, you can drive to the top where parking is available. Plan to grab a classic kiwi "Fish and Chips" in one of the few shops on Victoria Road.
Together, as you watch the sun go down, enjoy the panoramic view of the Auckland CBD, Rangitoto Island, the North Shore and the Hauraki Gulf, adorned in golden color by the setting sun.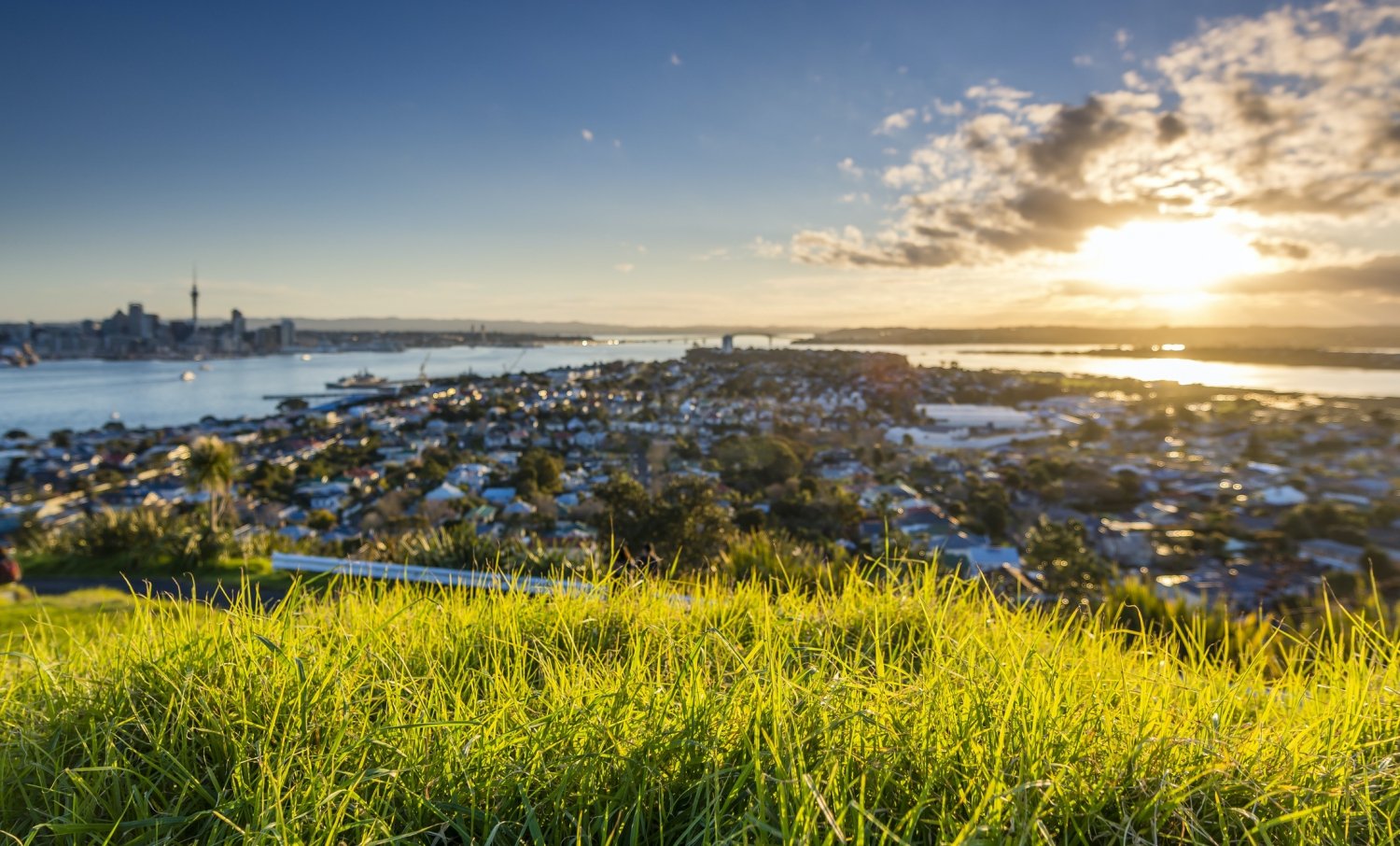 4. Take a horse ride at Muriwai Beach, West Auckland
Horse riding can be a great adventure for couples. The team at
Muriwai Beach Horse Treks
cater for everyone - from complete beginners to experienced riders. They will take you along a track through the black sands of
Muriwai Beach
up the Woodhill forest. Enjoy wild nature while riding!
Location: 100 Coast Road, Muriwai Beach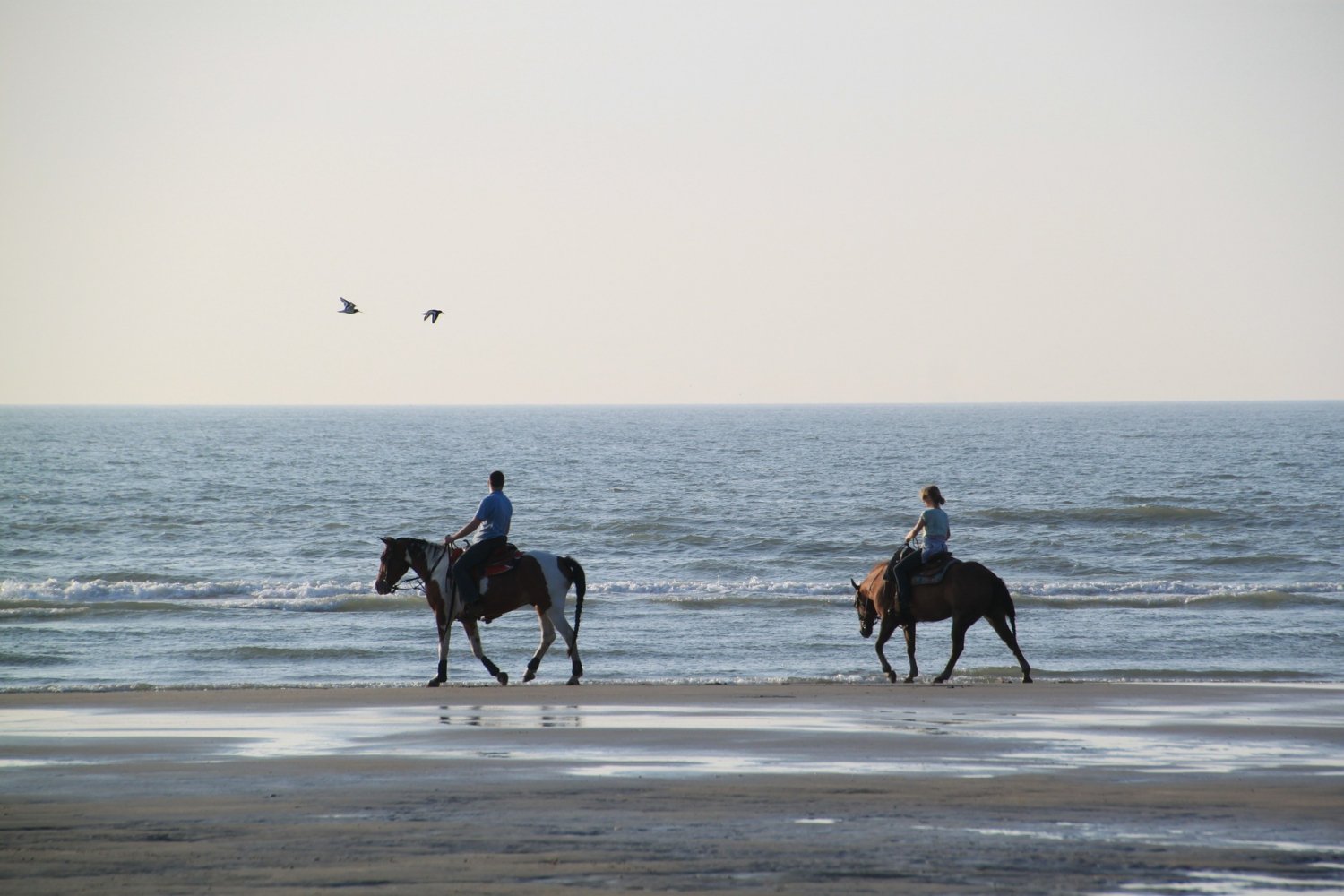 5.
Rickshaw Ride with Auckland Pedicab
A ride in a rickshaw, also known as a pedicab, is a truly romantic experience. The intimate setting, with only you and your loved one is a unique and romantic experience that should not be missed. Imagine exploring the city's picturesque streets and beautiful waterfront with your loved one, while being pedaled around by a friendly and knowledgeable driver. Not only is it a fun and exciting way to see the sights, but it also allows for intimate conversations and special moments together. Plus, with the option to customize your route, you can make sure to hit all the romantic spots that are important to you and your partner. So, when planning a romantic date, consider a rickshaw ride with Auckland Pedicab.
Location:
Ferry Terminal Pier, 1 Quay Street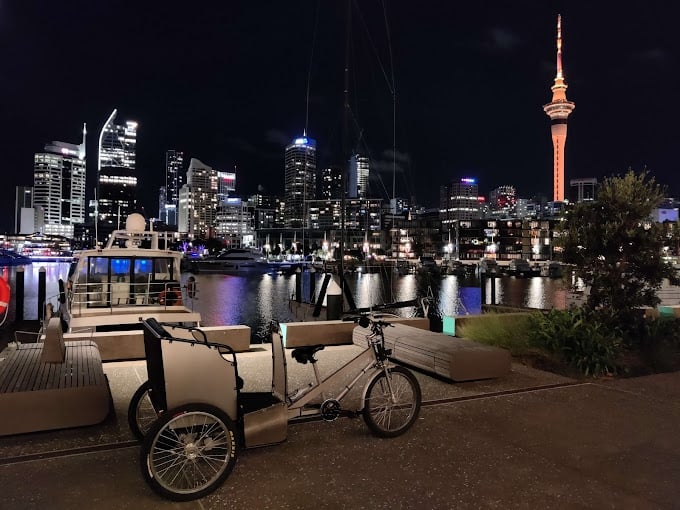 6. Spend a night watching the stars at Stardome Observatory Planetarium
A night to take your love on a journey exploring more than 3000 stars and other heavenly bodies to the edge of the universe, all from the comfort of your own seats at the
Stardome Observatory Planetarium
. Furthermore, using the courtyard telescopes you can see distant space objects with your own eyes. An expert will tell you which star, or a planet or other heavenly body you've spotted.
On Valentine's Day, they offer a special planetarium show with food, drinks, and music.
Location: 670 Manukau Road, Epsom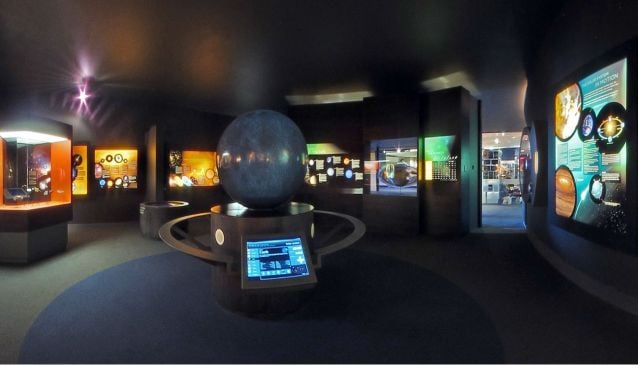 7. Wine and Dine at The Riverhead Historic Tavern
If you are looking to dine in at a country-style tavern with a historic feel, then
The Riverhead Landing Restaurant
is the perfect choice for you. Whether you choose a seat on the outside deck or the lawn overlooking the Waitemata River or just relax indoors, the charm of this building will not fail to make you and your love feel relaxed and at ease, away from the bustle of city life.
You will be greeted and served with a characteristic kiwi hospitality. Combine that with some mouth watering menu - including pork ribes, lamb shanks, fish and chips, and scotch fillet and their iconic dessert - and you have a night to remember.
Location: 33 York Terrace, Riverhead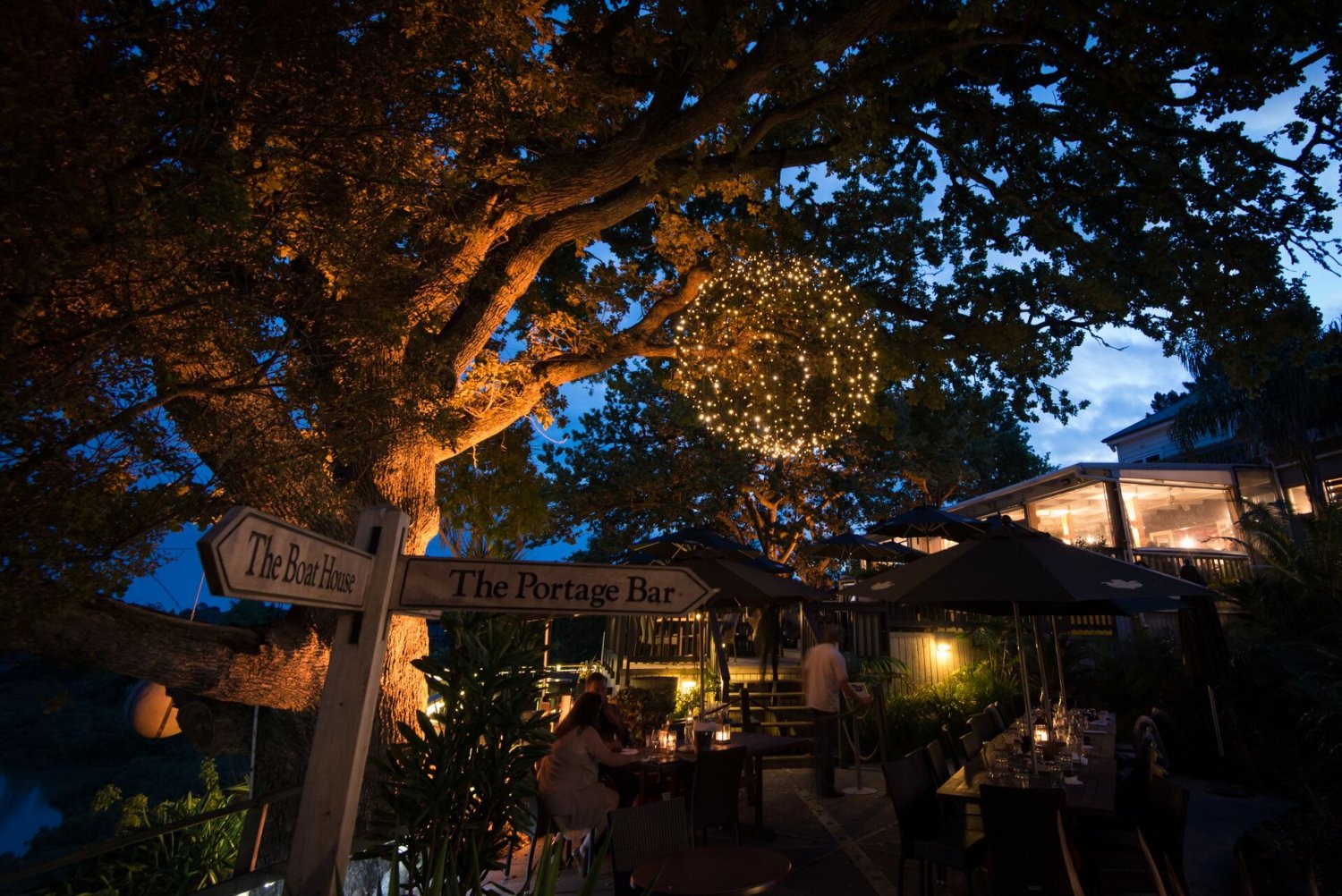 8. Karekare Waterfalls in West Auckland
Water lovers will be thrilled with this place. It is hidden, beautiful and the waterfall is quite big. The trees around the waterfall make a lovely shade, so you can take a seat while enjoying the water going down or having a bite to eat. Close to the main waterfall is a clear water stream. The waterfall forms a pool at the bottom where you can enjoy a nice swim. This is an area where you will feel completely surrounded by nature.
And yes, the
Karekare beach
is close by so you have the option of going for a romantic walk or a swim.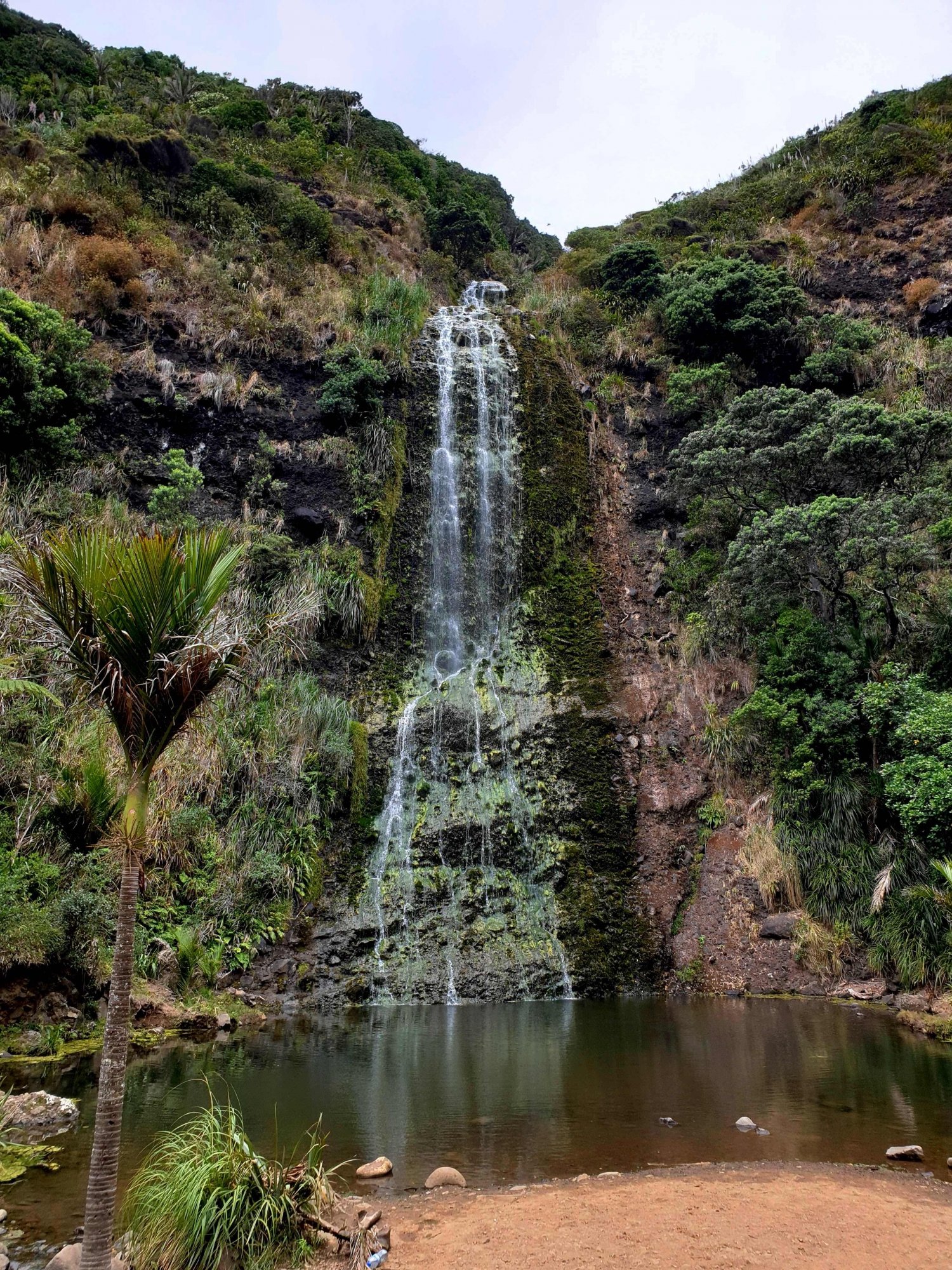 9. Have a Cocktail or two in Viaduct
The viaduct is a waterfront area with iconic restaurants, pubs, bars and eateries. It offers a great choice of New Zealand and International food. If you are into mouth-watering cocktails on a sunny day or beginning of a fun night, you might want to visit the
Parasol & Swing Company
. They are passionate; they care and provide an exceptional hospitality experience while you relax and enjoy a stunning view of the Viaduct Harbour.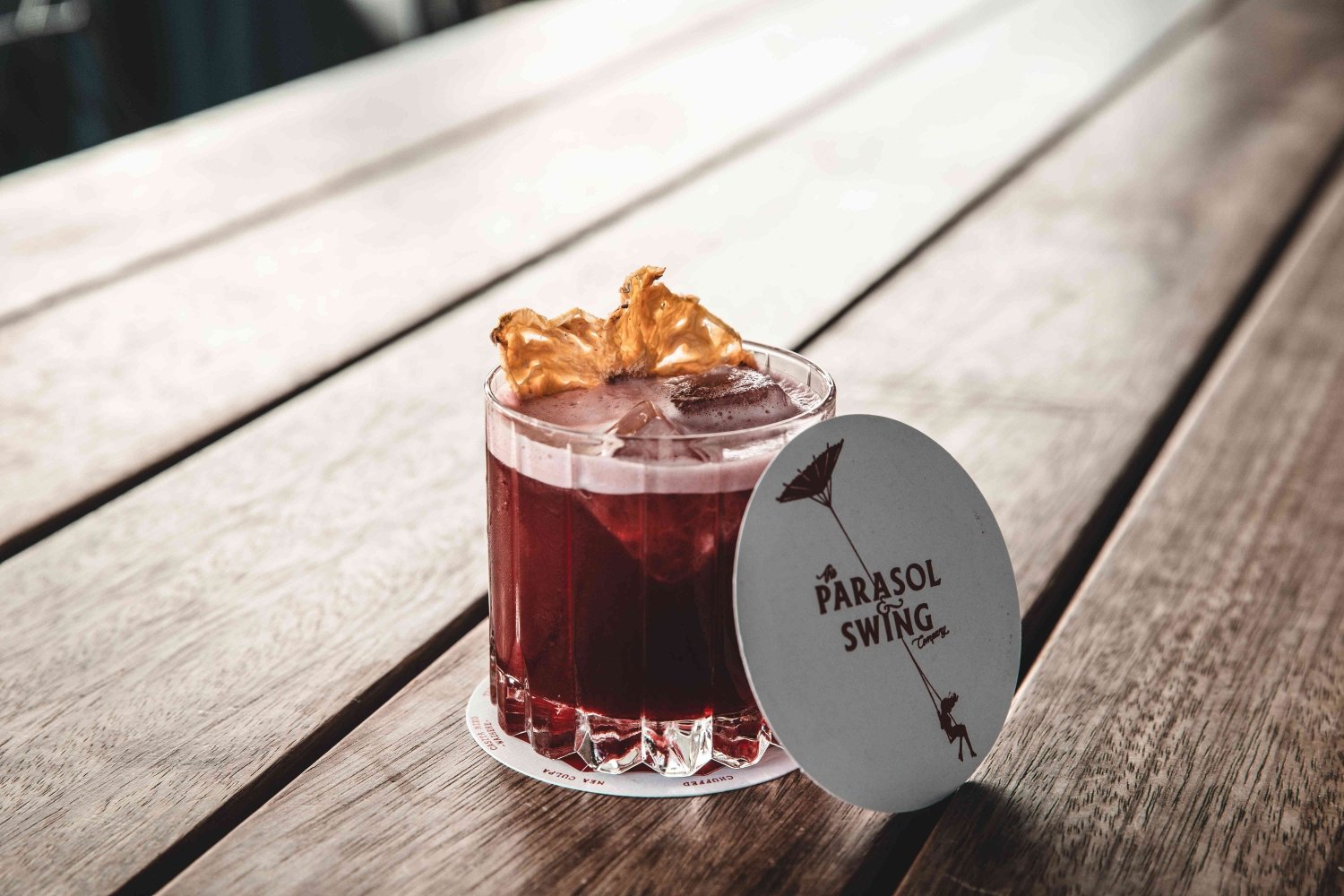 10. Orbit 360 Restaurant at Sky Tower
Take your love to the top of the Sky Tower at the
Orbit 360 Restaurant
and enjoy the 360 degree panoramic view of Auckland CDB, the Harbour Bridge, Rangitoto Island, Hauraki Gulf and much more. Sit back and enjoy some of the most delicious kiwi-inspired cuisine that is made with a range of local produce. This restaurant is all about experience - the inside, the outside, the hospitality, the menu, the wine, the dessert. However, as you relish the changing views of the Auckland skyline every minute, do not let this distract you from spending that quality time with your partner.
Auckland Car Hire:
If you need to hire a car to get around, you can use our
My Guide Car Comparison Too
l to find the best deals on car rentals in Auckland - Search, Compare, and Save up to 70%!
Auckland Activity Deals:
To take advantage of the best deals for many of the best Auckland activities, check our
Auckland Experiences
section and save some money.