Walking Trails in Auckland
Adventure
If you go out a little way, you'll be surprised how wild some parts of the city are
While you may think of Auckland as an urban centre or an entrance/exit point to New Zealand, that doesn't mean there aren't a lot of opportunities to get out and stretch your legs in green surrounds. There are a number of places to go for a walk right in the downtown area, and if you go out a little way, you'll be surprised how wild some parts of the city are.
For a coastal walk from downtown, you can walk along Tamaki Drive which runs from the city all the way out past Mission Bay with its beach and cafe scene. The walkway does follow the busy road, but there are great views of the harbour, parks and the cityscape along the way. Have a look at the map before you head out as you may just want to target one part of the road. Half of the path is reserved for cyclists so you can also consider hiring a bike.
When you are almost to Mission Bay, you will notice a driveway up to the Michael Joseph Savage Memorial. If you haven't already expended all your energy, it's worth a jog up the path to see the memorial; the wonderful view of Rangitoto in the harbour makes this a must-see Auckland attraction.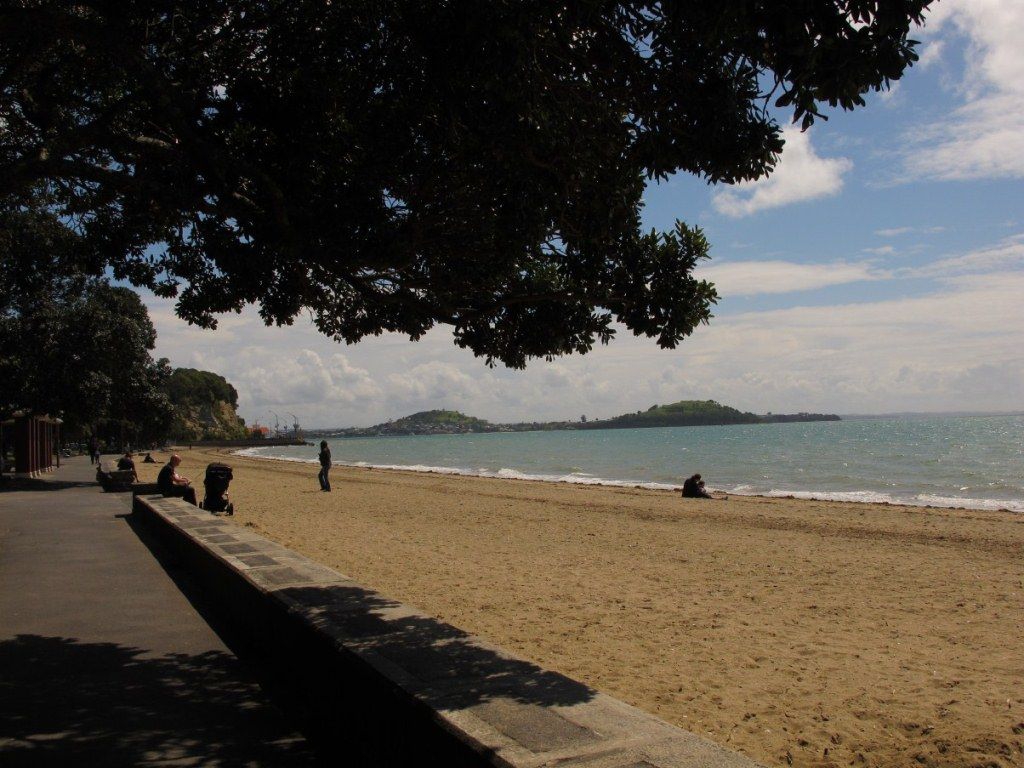 There are three major Auckland parks that contain enough space to climb round and discover things. There's Albert Park, near the university, The Domain, which also has a great running track, and Cornwall Park, which contains One Tree Hill. These parks are popular with families, runners, and those who just want to breathe some fresh air. You can actually get a couple of hours out of walking up the hill from Queen Street to Albert Park, popping through the university and turning left on Symonds street until you get to Alten Road where you turn right, heading down to cross over Stanley Street and up into the trees. Eventually you find yourself in The Domain. Incidentally, the ice cream van is always there.

For a half day walk, or as long as you care to make it, try the Coast to Coast. It runs from the Manukau Harbour at Onehunga to the Waitemata Harbour. You have the option of climbing up two volcanoes (One Tree Hill and Mt. Eden) and seeing lots of other parks, old Kiwi houses and neighbourhoods. There are plenty of places to refuel or catch a bus back to the city if you wimp out. I'd suggest starting at the far end by taking a bus (the 347 from Britomart is the closest) to Beachcroft Avenue in Onehunga and then working your way back to the waterfront in the city.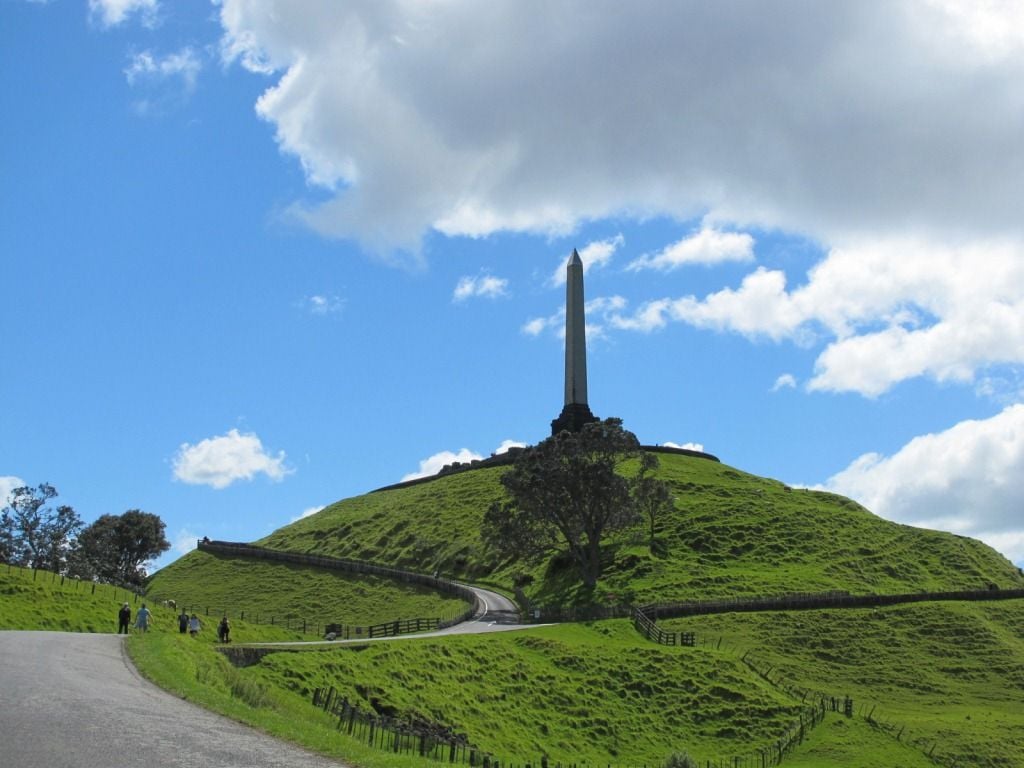 There are two options for bigger bush walks, heading south to the Hunuas or west to the Waitakeres. You really need a car to get to either. The Hunua Ranges are about 50 kilometres from the CBD and there are some challenging tramps (hikes), but there are also some easy little walks and a few waterfalls and places to swim. The dams are a major feature of the area as most of Auckland's water supply passes through here. Keep an eye out for the rare kokako, a beautiful little bird with blue wattles. If you want to go for a drive, the road that runs around the peninsula provides nice views and some good swimming spots.
The Waitakeres are an easy drive from downtown and the best way to orient your self is by stopping in at the Arataki Visitor's Centre. They have knowledgable staff as well as maps and pamphlets about the many walking trails. One of the newest tramps is the 70 kilometre Hilary Trail. You can go the whole way in four days with back country camping, but you must be an experienced tramper. You can also just drift along for a bit from the Arataki Centre and turn back in when you want to finish walking. A few more trails that leave from the Arataki centre are more suited to short walks and are very family friendly. The plant identification loop is a favourite with my two year old as there are plants to spot and the hills are not too challenging.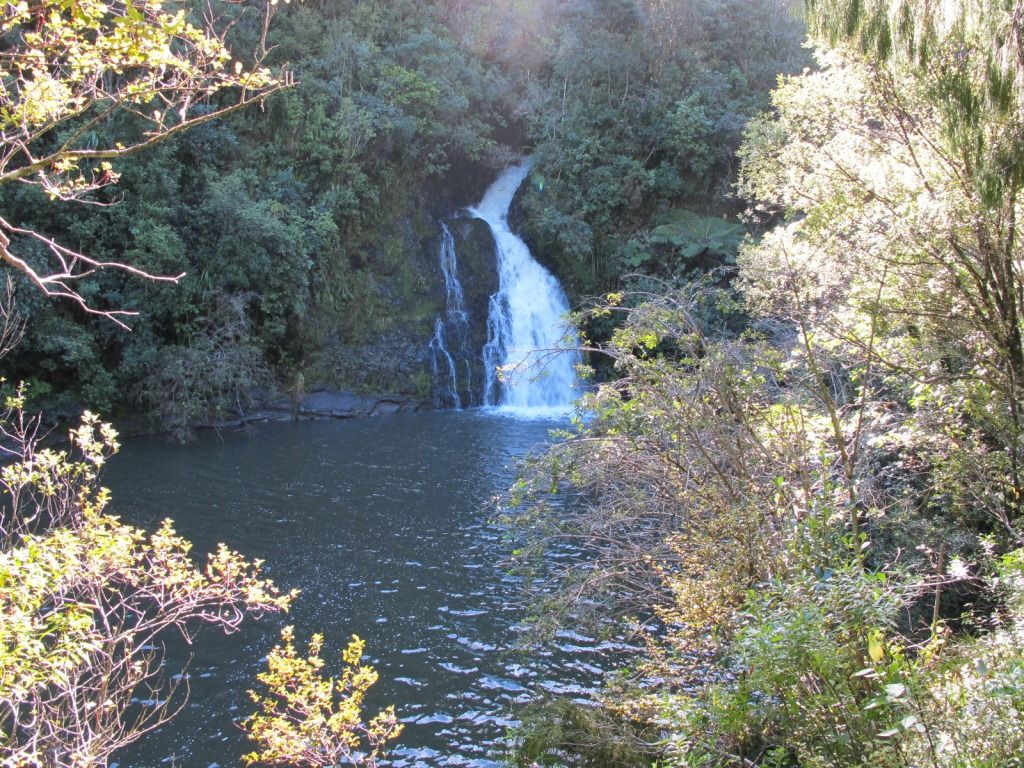 If you were to keep driving through the Waitakeres, you'd eventually end up at the West Coast beaches. There are quite a few walks that take in the coastal scenery or other specific sights. From Piha beach you can walk to a waterfall and take a dip. At Bethell's beach there is a great river-based walk just before you get to the beach car park on the left. Look for a cluster of parked cars and/or trampers heading out. Of course, you can also just walk along the beach until you reach the end where there is a giant cave.
If you want to stay within the city centre but learn about some of our historical buildings and sights, try the K' (Karangahape) Road guided walk. The great thing about this is that you can end up at a wonderful cafe or pop down into Myers Park for a refreshing walk after all that urbanity.
The best thing to do is to decide how much of an investment you want to make in your walk. For big tramping it's going to be the Waitakeres or the Hunuas. Get your boots and waterproofs, hire a car, and get out there. For smaller walks, you have the choice of taking the bus or driving out to someplace where nature will overcome you. Or, you can keep it simple and stick to the downtown area. Whatever choice you make, you are unlikely to be disappointed.