The Matakana Coastal Experience
Arts & Culture Food & Drink Inspiration
A nice interlude to wine tasting is browsing some of the artisan shops dotted around the district.
Our Top Experiences and Tours in Auckland:
If youʻre booking your trip to Auckland last minute, we have you covered. Below are some of the top tours and experiences!

If you're looking for a weekend getaway or short break destination near Auckland, then the Matakana Coast is ideal. With its bounty of pristine beaches, array of wineries and top-notch restaurants, this is the perfect place to relax and unwind as well as enjoy some great food.

Getting there is easy, simply drive north on State Highway 1 towards Warkworth and then head east at the major Warkworth intersection. It pays to start your journey early in the weekends as this is a popular hotspot for Aucklanders and you don't want to spend your precious time sitting in traffic!

Matakana Village

Matakana Village is the focus of the region and where you'll find a selection of art galleries, cafes, restaurants, boutiques, an art house cinema and a farmers market on Saturdays. There are several good reasons to get excited about food while you are in the village including:

- The Nosh Store (the store manager is a European trained chef),
- Artisan products from the farmers' market (as well as fresh organic produce)
- Plume Cafe (on-site bakery and patisserie)
- Matakana Market Kitchen (fresh, innovative dishes)
- Matakana Village Pub (seasonal menu and a husband creche).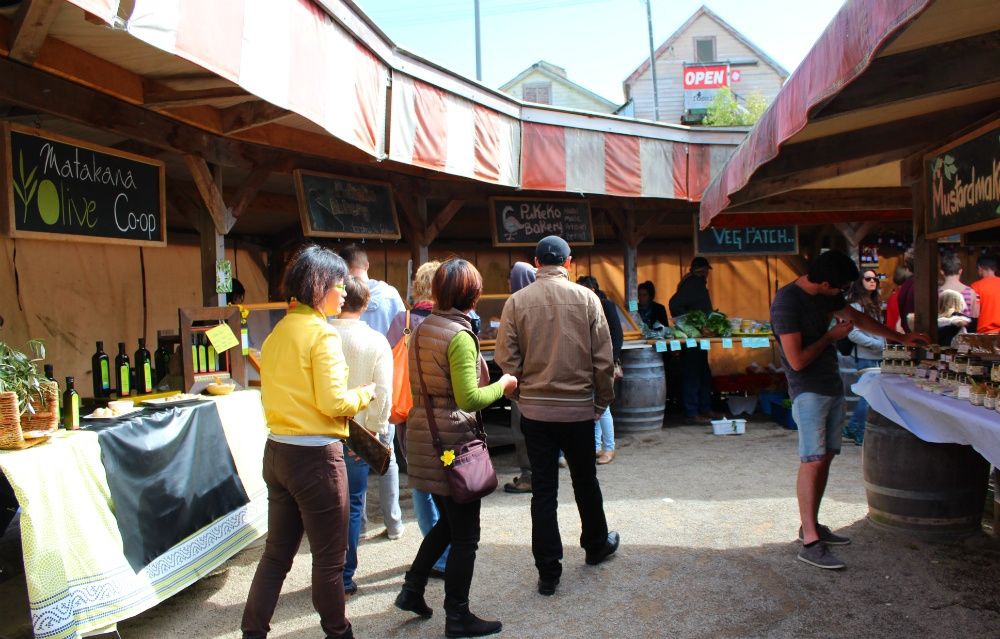 Matakana Wine
Matakana's history of winemaking dates back to the late 19th century when Croatian and Dalmation immigrants settled the area and found it to have perfect grape-growing conditions; a sub-tropical climate with sloping valleys and clay soil to assist irrigation. The earliest wines produced were peach-based and then later on, around the 1940s, a wine called Lemora was made from oranges and lemons.
However, Matakana wine didn't come into its own until the 1970s when red wines started emerging, such as Pinot Noir, Syrah, Cabernet Sauvignon, Merlot, Pinotage and Sangiovese. Today these red varieties form the backbone of the district's wine industry, closely followed by white wines including: Pinot Gris, Viognier and Chardonnay.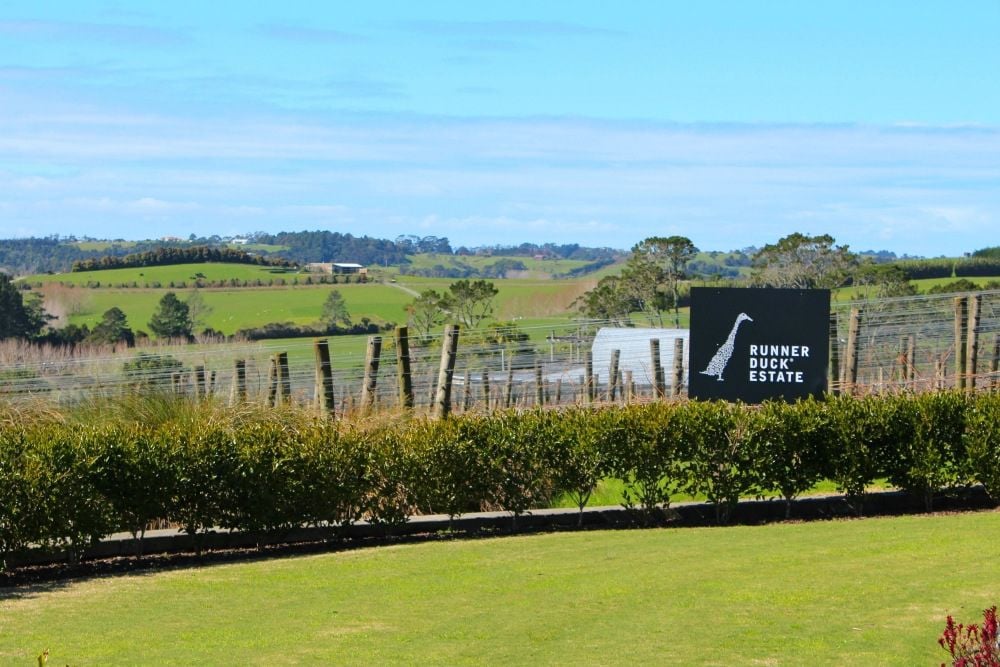 Wine Tours
Although classed as a small wine region, Matakana boasts over 30 vineyards and around 12 wineries. Wineries are generally boutique, family-owned affairs with much of the wine produced selling through their own shops or restaurants, though some do sell throughout New Zealand and overseas.
Mahurangi River Winery, Ransom, Hyperion, Herons Flight and Ascension Wine Estate cater for tour groups and there are several wine tour operators for groups of eight or more wishing to have a destination experience including Great Taste Tours, Warkworth Tours and Wine Trail Tours.
Speciality Shopping
A nice interlude to wine tasting is browsing some of the artisan shops dotted around the district. A couple of popular ones are River Nile Linens, situated five minutes from Warkworth on Matakana Road and selling 100% Egyptian cotton luxury bed linen, and Morris & James Pottery near Matakana Village. Morris & James is an iconic New Zealand pottery store which uses locally sourced clay and has been producing eye-catching garden sculptures, plaques and pots for 30 years.
If you've got a good eye for spotting the potential in retro, recycled, upcycled or antique homewares then make a few stops along the the Golden Mile Collectables Trail between Matakana and Warkworth. There are seven small independent treasure troves on this trail.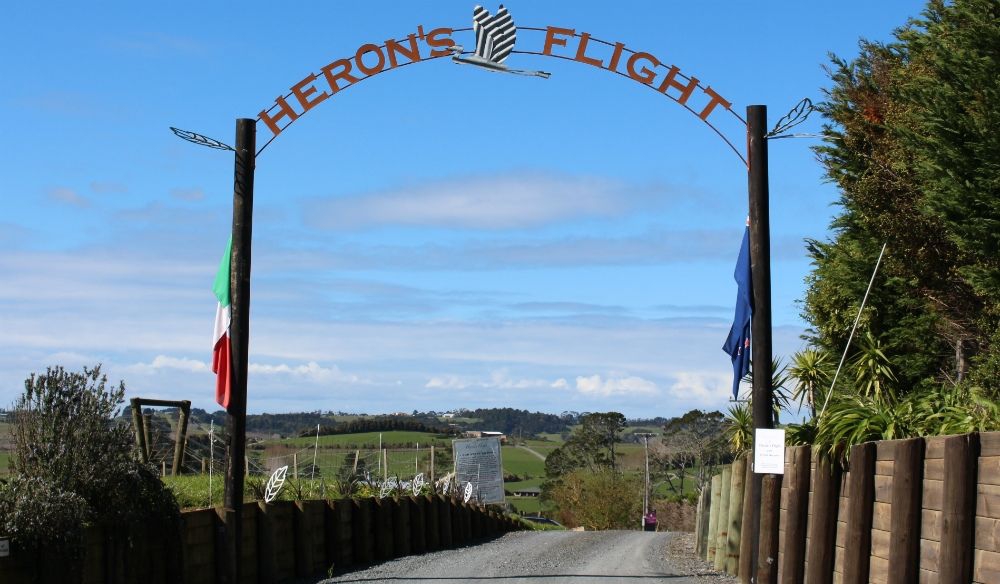 Beaches, Reserves & Day Trips
Blessed with a sub-tropical climate and an array of spectacular beaches, Matakana Coast offers many options for those after an action packed weekend including: snorkeling, boogie boarding, surfing, diving and kayaking; check out Blue Adventures based in Omaha for more ideas.
Omaha, Pakiri and Tāwharanui are the top beaches for wave action but for calmer seas try Mathesons Bay, Martins Bay, Scandrett Regional Park or Brick Bay.
Goat Island Marine Reserve in Leigh is where you can don a mask, snorkel and wetsuit and spend time swimming with colourful fish and marine life - this is a popular activity for families with kids. You can hire all the gear you need at Goat Island Dive & Snorkel Shop.
If you don't want to get wet, you can still see the fish with a ride in a glass bottom boat which takes 45 minutes around Goat Island.
Visiting Kawau Island by ferry from Sandspit also makes a relaxing day trip. Secluded Kawau Island is about a 20 minute ride from the mainland and features Mansion House (the former 19th century residence of Sir George Grey), a small cafe, formal gardens (with peacocks), bushwalks and a 19th century copper mine reached via the Miners Track from the wharf (approx. two and a half hours return).