Beaches, Points and Reefs
Adventure Lifestyle Sports
A surfers' guide to riding the waves in Auckland
For many surfers, myself included, New Zealand offers nothing less than a surfing paradise. First factor in more than 17,000 km of coastline ranging from long sweeping beaches to tiny, tucked-away coves; then add in a location which places it perfectly to receive quality long distance swell from every direction. The result is a whole which plants it well and truly on the world surfing map.
Surfing in Auckland encompasses all the things which make New Zealand a great surfing destination while adding a few of its own. The whole of the Auckland area lies on an isthmus with east and west coasts never far from each other and in fact just 2 km wide at the narrowest point. This means that if the surf is not happening on one coast it is possible to scoot across and check the other, allowing for a wide variety of wind, tide and swell direction maximisations.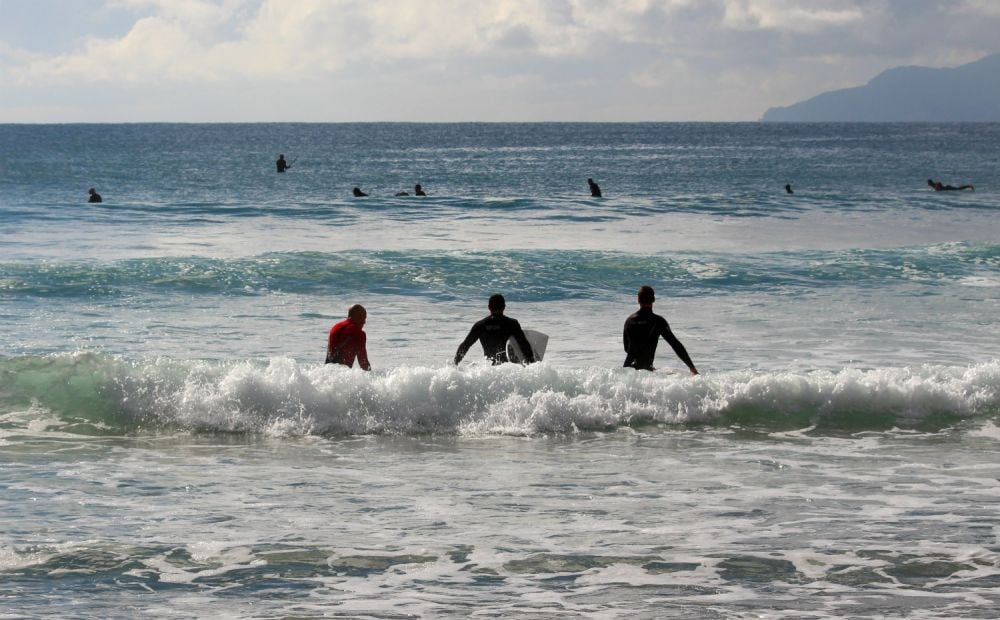 The West Coast:
Typically speaking the west coast delivers highly consistent surf, at spots such as Muriwai, Maori Bay and Piha, but you really need to know what you're doing here. Beach breaks may be in the main but don't let that lull you into thinking that means mellow. These beaches are full of rips - treacherous to the uninitiated - while surf tends to be of the hollow and heavy variety. The currents, and at times super-challenging conditions, catch people out on a regular basis creating plenty of dramatic material for the surf life-saving themed TV documentary 'Piha Rescue' filmed at west coast Piha.
However, much as the above may suggest otherwise, this doesn't mean you can't learn to surf here, in fact quite the opposite. Both Piha and Muriwai have surf schools which operate directly from the beach, offering lessons and coaching not just for complete beginners but also for intermediate and advanced surfers. Tide, wind and swell direction all dictate surf conditions and the surf instructors connected to these schools are able to lead their pupils to the most non-intimidating spots for optimal fun learn-to-surf experiences.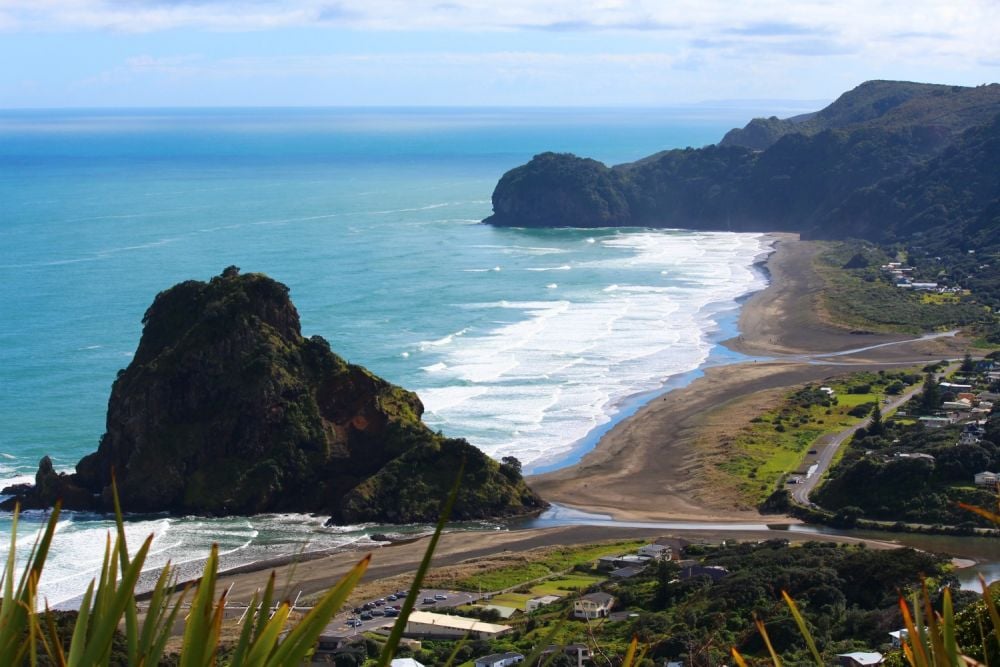 There's plenty to do on the west coast once the surf energy has been exhausted or if it goes flat. A walk to Muriwai's southern end offers visitors great views of the cliff and off-shore rock-stack nesting gannet colony. There are bush and beach walks aplenty and also horse riding facilities, as well as a small choice of cafes and restaurants.
Piha's popularity and close proximity to the city has given rise to several places to eat and drink, a surf shop and a general store and even a shuttle service from city to beach which operates twice daily. A network of walking trails meander off into the Waitakere Ranges Regional Park and for those who still haven't had their fill of adrenalin fixes there are such things as canyoning on offer.
While on the subject of west coast beaches it would be impossible to ignore Raglan. Although not actually part of the Auckland region it is only a two hour drive south and with its range of left-hand point breaks which link when it gets big, Raglan is recognised in global surfing circles as a world-class spot. A vast range of activities and a wide range of eating, drinking and sleeping options are all on offer here.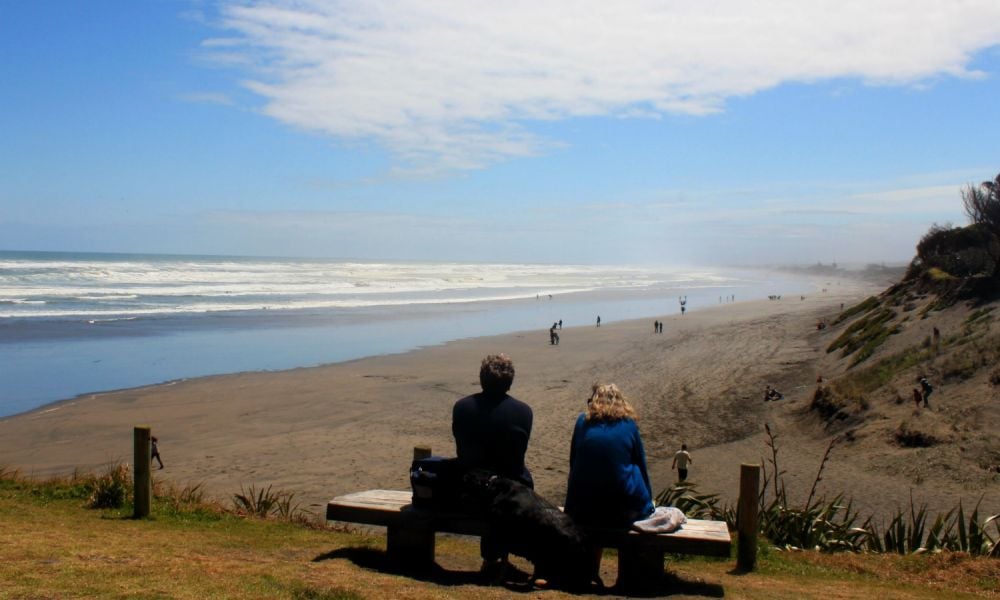 The East Coast:
The east coast beaches are far less consistent and can be flat for long periods, especially in summer. They are the best option for beginners. Although not true across the board, the breaks here tend to be more beginner-friendly and make excellent learn-to-surf locations.

The typically more sheltered east coast breaks are spread over a wide distance ranging from the Takapuna reefs, just 10 minutes from the city, to Daniels reef and Tawharanui's beach break in North Auckland and a 90 minute drive from Auckland's centre. The west coast beaches have their very own dramatic, black sand beauty but the east coast beaches are closer to most people's picture-postcard ideal of crystal clear waters and golden or white sands. The surf spots also tend to be less developed, offering less in the way of on-the-spot facilities and tending instead towards unspoiled environments surrounded completely by nature.

Te Arai Beach & Forestry Beach is the best Auckland East Coast Surf beach with consistant waves that make it safe, easy and fun. Summer is when the beach gets the best swells and low winds creating glassy waves. If you are looking for lessons and/or equipment hire you will find these at Te Arai.

There are a huge range of things to see and do around this area which range from a beach walk with an alpaca at Te Arai to pristine swimming, diving and snorkelling at Tawharanui/Anchor Bay.
Auckland Surfing - Need To Know:
Kit - Auckland has a thriving surf community which means should you need to kit yourself out with board and wetsuit there are several options for hiring or buying along with any supplies you may need such as leash, wax, ding repair and so forth.
Easy access - All of Auckland's west coast surf options are within a 30 - 45 minute drive from the city centre; the east coast options are anything up to 90 minutes away.
Facilities - The most popular surf spots have a range of handy facilities which include eating and drinking options, lifeguards and surf shops.
Surf schools - If you have never surfed before but always wanted to give it a whirl there are plenty of opportunities for doing this with lessons offered by a range of Auckland surf schools. www.surfingnz.co.nz has a list of all the Auckland based schools which have industry accredited coaches.

The Auckland region is vast and so too are the number of surf spots up for grabs. With its large number of named breaks along with many more secret spots waiting to be discovered, it would be impossible to mention all of them here - this is just the smallest tip of a very large iceberg.
Either get out there exploring or find yourself a copy of the excellent Wavetrack: New Zealand Surf Guide which rams an impossible amount of must-have surfing information into its small size.

More Surfing Information:

Visit our Auckalnd Surfing Guide for a breakdown of the best East and West Coast beaches for surfing.

Auckland Car Hire:

If you need to hire a car to get around, you can use our My Guide Car Comparison Tool to find the best deals on car rentals in Auckland - Search, Compare, and Save up to 70%!