Top 5 Auckland Islands
Hot List Inspiration Mini Break
Mainland Auckland has its attractions but the offshore islands dotted around the Hauraki Gulf hold a particular charm for visitors. A trip to any one of these islands will enrich your stay in Auckland and leave you with a better understanding of its unique history and maritime location.

As you will discover with the 5 islands we are featuring here, each has their own distinct theme and personality.

1. Waiheke Island

If vino is your thing then you'll be happy as a sandboy on Auckland's Island of Wine. With over 30 wineries situated across 92 square kilometres, and many cellar door tastings on offer, you can winery hop with a day tour or stay for longer at one of the excellent island vineyard accommodations.

Summer is the optimal time to visit Waiheke Island when many festivals and events take place. But there is always room to move if you want to mountain bike, hike or visit a golden sandy beach for some R&R. Waiheke Island is easily accessible by Fullers ferry and takes just 35 minutes from downtown Auckland.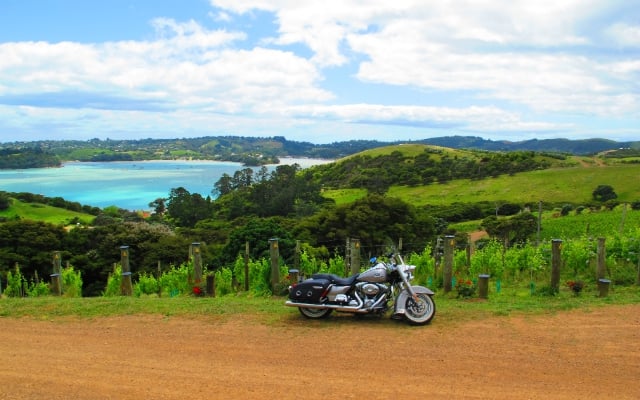 2. Great Barrier Island

Auckland's Get Back to Nature Island is situated on the outer edge of the Hauraki Gulf and an off-the-beaten track destination so you won't find it wall-to-wall with tourists, though the summer months are the most popular. A veritable haven for nature lovers, activities include: visiting a bird sanctuary, hiking in the bush, soaking in a hot spring or surfing the gorgeous beaches. Dolphins are regularly spotted frolicking offshore.

Travel to Great Barrier Island in 3 hours 30 minutes by SeaLink ferry from downtown Auckland or 30 minutes by light plane from Auckland Airport.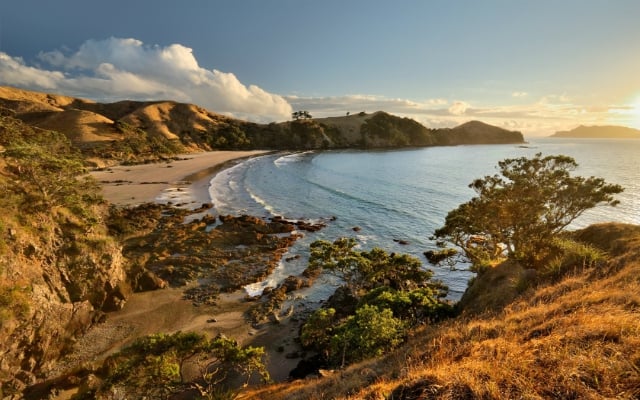 3. Rangitoto Island

Rangitoto is Auckland's Volcanic Island, unique for being the city's youngest volcano and featuring a landscape of lava fields, scoria and scrubby manuka trees. While it may seem barren, Rangitoto is a flourishing environment for bird life as rats, cats, rabbits and stoats have been completely eradicated.

The main activity on Rangitoto is a 1 hour walk up to the summit (1 hour 45 if you visit the lava caves) which affords panoramic views of Auckland City and the Waitemata Harbour. A 4WD road-train can also take you most of the way up with just a brief 15 minute climb to the summit. You can easily visit Rangitoto in 25 minutes from downtown Auckland by Fullers ferry.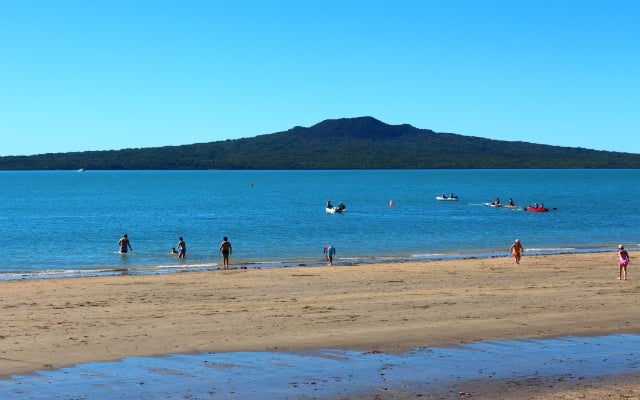 4. Tiritiri Matangi

Take a 90 minute guided walking tour on Auckland's Bird Sanctuary Island, it's a fantastic way to spend the day. On protected Tiritiri Matangi you'll have up close and personal encounters with some of New Zealand's rarest native birds including: the Saddleback, Stitchbird and Bellbird. Tiritiri Matangi Island is just a 75 minute journey from downtown Auckland on the 360 Discovery Cruise.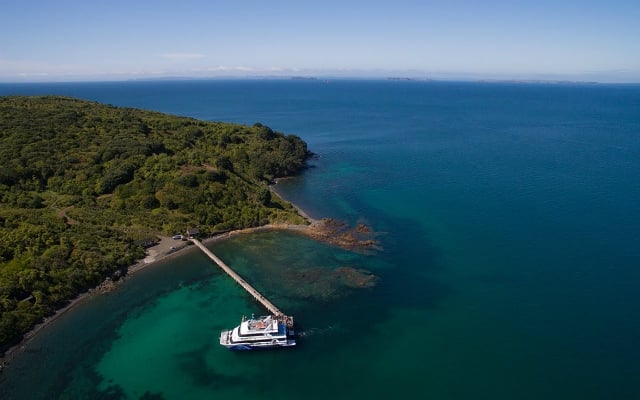 5. Kawau Island

Auckland's Historical Island, Kawau has had an interesting past. It's been the scene of cannibalism, mined for copper and the home of exotic plants and animals including: zebras, monkeys, kangaroos and peacocks. Most people visit Kawau for Governor Grey's Mansion House and its cafe. Access to Kawau is via regular Kawau Cruises or Kawau Water Taxis departing from Sandspit on the Matakana Coast.