48 Hours In Auckland
Inspiration Mini Break
The best things to do in Auckland if you only have 2 Days
Are you planning a short trip to the 'City of Sails' and wondering what to do in Auckland within 48 hours? Granted it's not a lengthy amount of time, but the beauty of a trip to Auckland is that there are plenty of different types of activities to make the visit as relaxing or as action packed as you like.

Based on local experience, here's our suggested Auckland itinerary which incorporates both great food and fun jaunts.

Evening Arrival:

4.00pm - 6.00pm

Staying at one of the many hotels in the downtown area means you are spoiled for choice with bars, pubs and restaurants within walking distance.

If you prefer a traditional pub, then try the Occidental in Vulcan Lane which serves Belgian tap beer, pots of mussels and pommes frites. Then, since you're in the area, move on to the Britomart which offers an eclectic mix of bars, from the hidden away and chic cocktail bar with The Caretaker, to Southern Style shared platters and gin fizz at Orleans.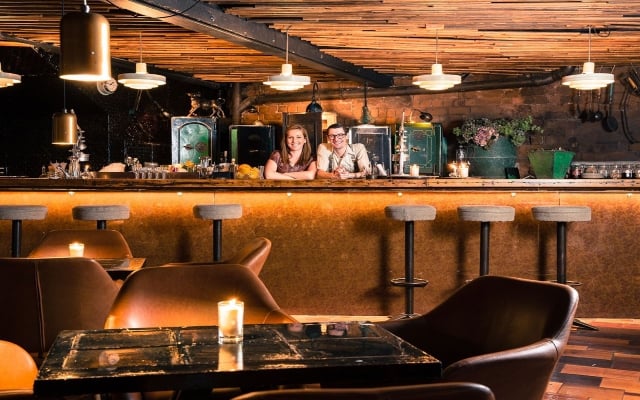 6.00pm - 9.00pm

If you do decide to go to Britomart and fancy dinner then there are more than enough restaurants there to satiate your palate including: Cafe Hanoi, Ortolana, Mexico or Oaken. Alternatively, if you don't mind a stroll, then you could either head up Queen Street to Elliott Stables, an international food hall in a refurbished warehouse.

Day 1:

10.00am - 11.30am

Option A - Sky Tower, Skywalk & Sky Jump

Get some sky high views of the Hauraki Gulf up the top of the 328 metre tall Sky Tower which has 360 degree viewing platforms. The rush from looking out of the glass fronted lift might be more than enough but if you want more of an adrenaline boost then there's the option of an exhilarating SkyWalk or a SkyJump to get the blood pumping.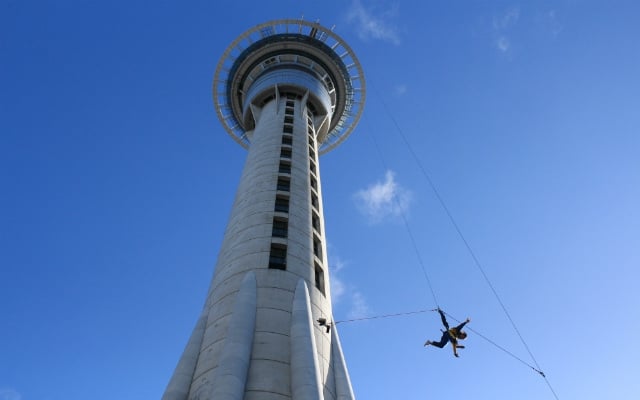 Option B - Auckland Bridge Climb & Bungy Jump

Another way to get great views of Auckland and an adrenalin buzz at the same time is to do the Auckland Bridge Climb and Bungy jump.

Option C - Art Gallery and War Memorial Museum

If you prefer something more sedate and cultural, the Auckland Art Gallery in Kitchener Street and the Auckland War Memorial Museum in the Domain have permanent and temporary exhibitions as well as special events throughout the year. You could easily do one in the morning and one in the afternoon if you want to do both, and they each have great cafes for morning tea/lunch.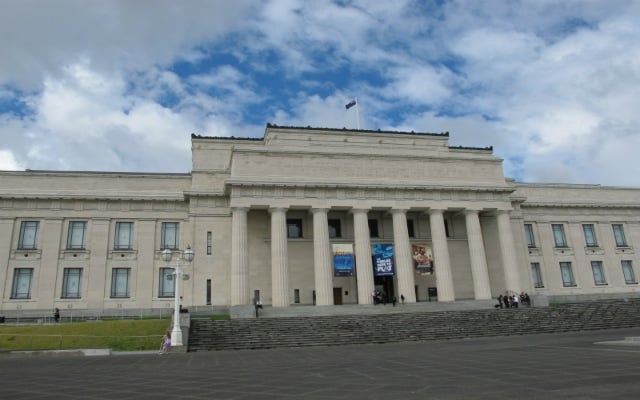 11.30am - 4.00pm

Option A - Devonport

The Victorian seaside village of Devonport, just a 10 minute ferry ride from downtown, is a bit of a break from the city. Head here for lunch and a relaxed afternoon taking in a pub lunch at The Patriot, a poke around the antique shops, a visit to the naval museum and a climb up North Head to explore World War II tunnels.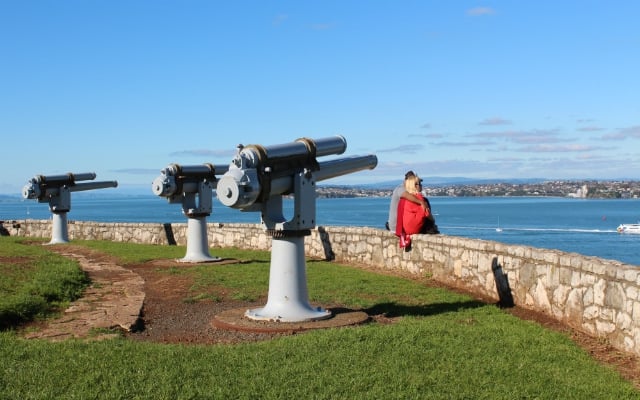 Option B - Urban beaches

Hire some bikes at iBike Britomart, and spend the afternoon cycling round to the urban beaches of Mission Bay, Kohimarama and St Heliers with a stop off at a cafes for lunch, an ice cream or coffee. You may like to visit Kelly Tarlton's Sea Life Aquarium with its cool underwater viewing tunnels, a Penguin Discovery Experience, Shark Dives and Shark Cage Experience and a Behind the Scenes Tour. There's a cafe on site which serves a range of fresh food for lunch.

6.00pm - 8.00pm

If you are staying in the downtown area, Viaduct Harbour is a lively area for drinks and dinner with lots of choice for restaurants such as Saint Alice, Giraffe, Oyster & Chop and the stylish Soul Bar & Bistro. Wynyard Quarter also has a wide selection of family friendly and waterfront eateries.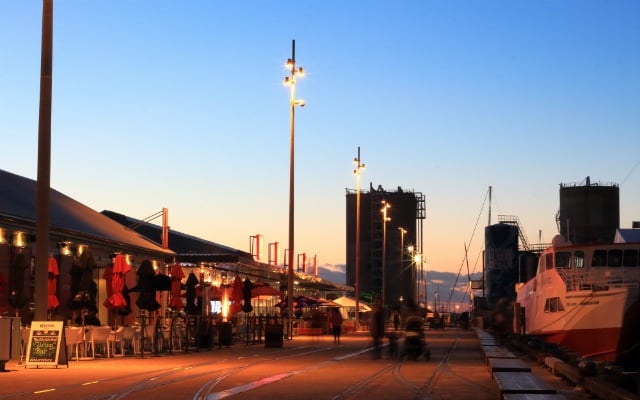 Day 2:

Decide if you want a lazy day or a more active one, or a combination of both and pick and choose from these Auckland activities.

8.30am - 4.00pm

Option A - Waiheke Island

Just a 35 minute ferry ride takes you to Waiheke Island, Auckland's largest populated island which is known for its extensive number of wineries. Here you can do a Taste of Waiheke winery tour, encompassing three award winning wineries with lunch included or, for a more active experience, a Waiheke EcoZip adventure tour (traversing three zip lines over native bush) or you can combine the two tours with a Zip, Wine & Dine package.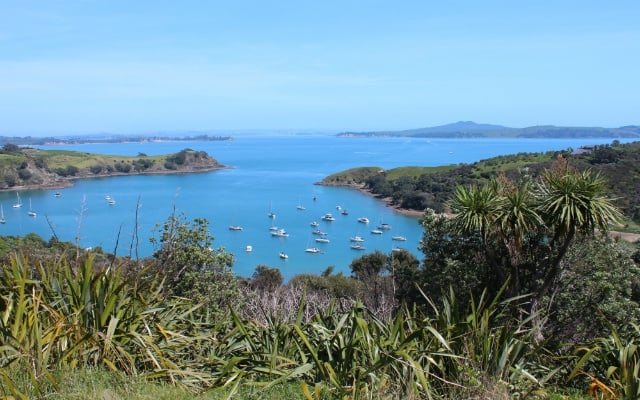 12.30pm - 5.30pm

Option B - Waitakere Ranges

A Bush and Beach small group tour out to the Waitakere Ranges combines relaxation and activity, comprising a beach visit and a bush walk. With an experienced guide you're driven out to the Arataki Centre for panoramic views and an easy bush walk. Then you will head out to atmospheric Piha beach to feel the black sand between your toes. The tour includes a kiwi style afternoon tea and city hotel pickup and drop off.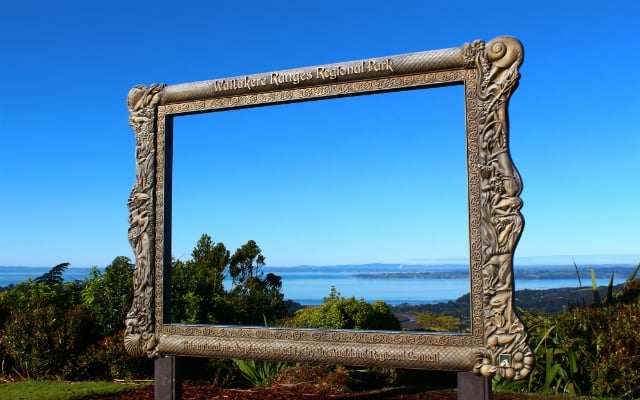 Option C - Rangitoto Island

The youngest of Auckland's 48 volcanoes, Rangitoto is a 25 minute ferry ride from downtown Auckland. The active part in this option is climbing to the summit for panoramic views of the Hauraki Gulf, with a stop off to explore the lava caves. The relaxing part is taking the Volcanic Explorer Tour, a 4WD road-train, which provides a commentary on the history and geology of Rangitoto. It takes you up to just below the base of the summit where it's just a short walk to the summit. Bring good walking shoes, a hat, sunscreen and lunch/snacks.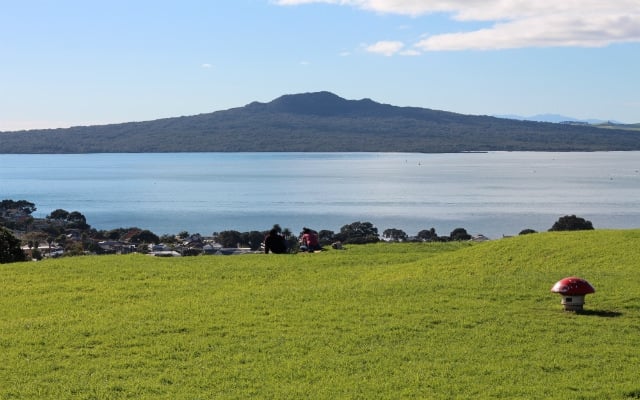 6.00pm - 9.00pm

If you've planned Sunday night in Auckland for dinner then we recommend checking out the nearby inner city suburb of Ponsonby for its range of trendy dining options. While there are plenty of high end choices, there is also Ponsonby Central and it's multiple restaurants under one roof, Ponsonby International Food Court and a pretty good fish chip shop (127 Ponsonby Road) if you just fancy a cheap bite and window shopping.