Best Auckland Beaches
Our guide to the best beaches in the Auckland region
Although famous for its harbour and maritime roots, it's still a bit of secret that Auckland has some fantastic beaches, too. For golden sand, dramatic cliffs, and waters to suit everyone from paddlers and waders to strong swimmers and surfers, take some time out to explore Auckland's awesome coastline.

Here's our guide to the best beaches in Auckland.

Okahu Bay
The nearest beach to the CBD, east along Tamaki Drive, Okahu Bay is a pleasant area of flat grassland, bordered by 400m of beach with a gentle slope under the water. There's a playground, playing field, and public toilets, and the beach stretches all the way round to Kelly Tarlton's Underwater World, so it's ideal to combine the two trips.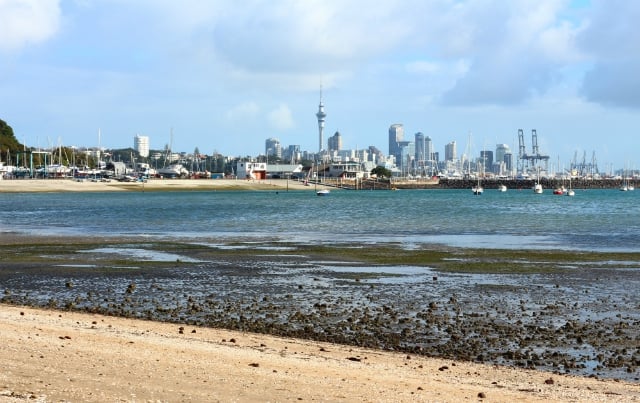 Mission Bay
The next bay along from Okahu, Mission Bay is a popular seaside suburb with an infrastructure that includes lots of cafes, bars and shops up on Tamaki Drive. There's a park, water fountain, walkways and, of course, lovely golden sand. The beach is patrolled in summer, and the water's the perfect temperature for a lunchtime dip. The cafe, in the grounds of the historic Mission House, is well worth a visit, too.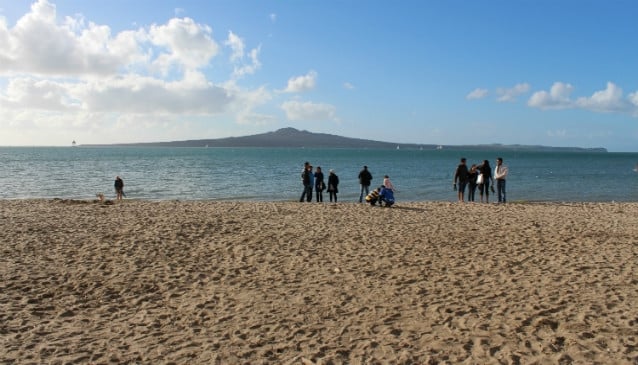 Piha
An hour west of the CBD, on the coastal side of the Waitakere Ranges, Piha Beach is a very popular resort and home to the famous Lion Rock. The beach here is patrolled during in summer (when there's safe swimming), and there are plenty of fishing, picnic and BBQ spots, plus parking and public toilets, even a few shops. Watch out when exploring the Rock itself, though, as parts of it are off-limits according to the weather, so do obey 'the rules'.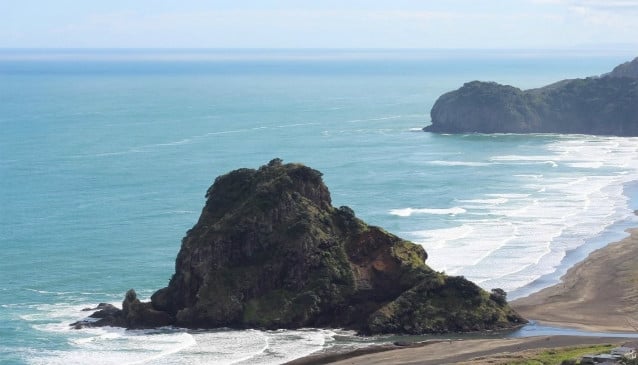 Karekare
A few kilometres south of Piha, Karekare is a more isolated beach and the waters are a little choppier. It's ideal for those who prefer to avoid the crowds and spend a few hours with themselves, or watching the many surfers who come here. There's a great walk inland to the Karekare Falls, and movie buffs might like to know that this is where the beach scenes from The Piano were shot.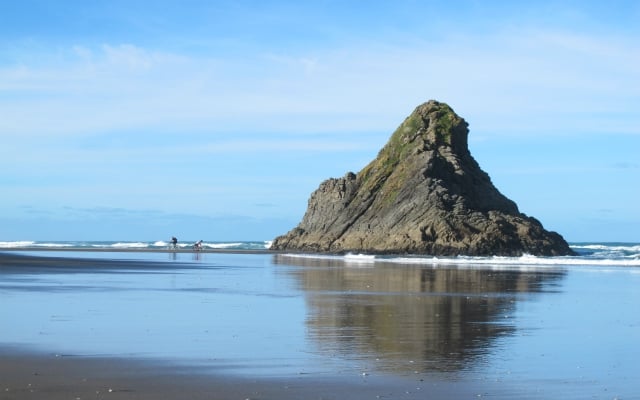 Muriwai
North of Piha, around 40 minutes from Auckland CBD, Muriwai is magnet for seabirds as well as sunbathers. There's plenty of parking and a few cafes up on the roads behind the beach, which is backed by pine trees, to stop the dunes blowing inland. There are dedicated BBQ spots on Muriwai beach, too, so it's great for 'late days' if you've got a few spare hours to kill. The waters can be rough, though (this is the Tasman Sea, after all), so check the weather forecast before venturing in.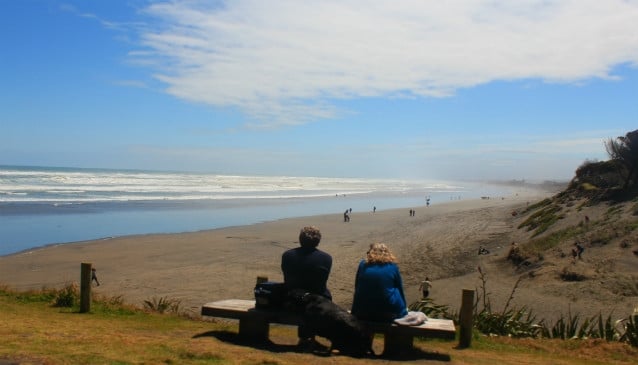 Orewa
A favourite family resort, Orewa Beach sits half an hour north of Auckland CBD, and looks out onto the Hauraki Gulf. With many child friendly facilities including a playground, parks, and kids' beach activities, it's always busy, but there's a good vibe here. The beach itself is flat but it only really gets sandy further up near the road. The majority of the beach is used for activities like sand yachting, sandcastle building and horseriding, with most sunbathers heading for the grassy areas.

There are plenty of shops, bars and restaurants lining the beach, and the town itself is sizeable, so it might be worth making this a weekend break, especially if you have children.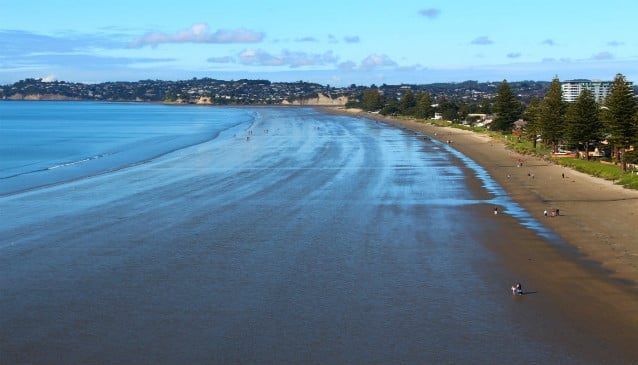 Takapuna & Torbay
A short drive across the Auckland Harbour Bridge and you're in the North Shore with plenty of sandy beaches and coves to splash about in. Takapuna has a lovely golden beach at the end of The Strand, with lots of shops and eateries just off the sand. Long Bay has a gently sloping beach and some of the warmest waters in Auckland. It also has picnic areas, a playground, and BBQs for hire.

Torbay has a series of sandy coves, from Waiake Bay down to Browns Bay, with calm waters and good cafes up on the road. It doesn't feel too touristy, either.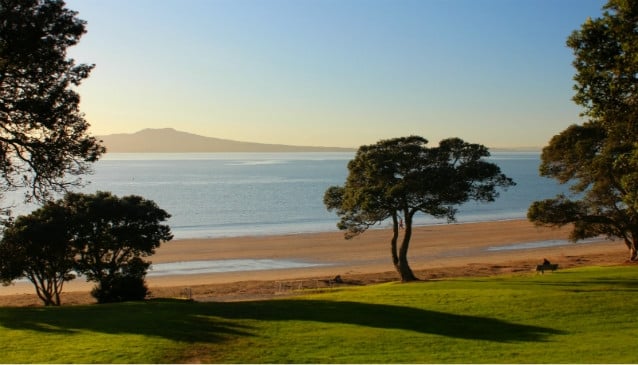 Devonport
With great views across to Rangitoto Island, you have Cheltenham Beach, a lovely long stretch of great sand and azure waters. It's popular with sailboats and, occasionally, some swanky yachts, so always worth sitting down for an hour to see what floats by. There's also Narrow Neck Beach with more great views of Rangitoto Island, a small beach at Torpedo Bay, and Devonport Beach itself, with fantastic views back to Auckland.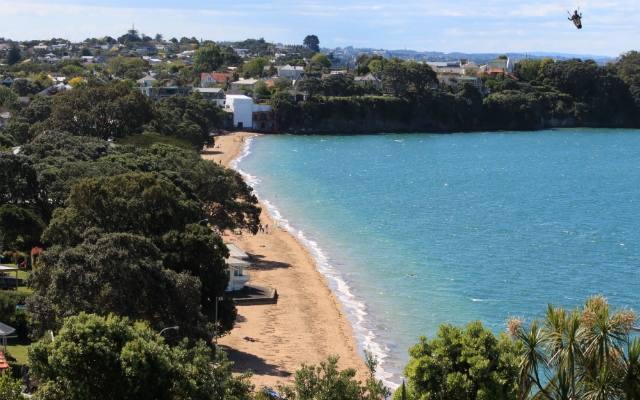 More Beach Information
Check out our Auckland beach guide section for a full guide of the beaches in the Auckland region, with plenty of videos to give you the very best view of the beach.