20 Auckland Tourist Spots Not To Be Missed
Hot List Inspiration
Our guide to the main tourist spots in Auckland
The purpose of this article is to give a concise overview of all the main Auckland tourist sports that you'll want to consider in your trip itinerary. Read on to discover which attractions and natural landmarks make our list of 20 tourist spots to visit in Auckland.
To take advantage of the best deals for many of the best Auckland activities, check our
Auckland Experiences
section and save some money.
1. The Skytower
328 metres tall and an iconic landmark for the last 20 years. The
Skytower
is one of the most breath-taking attractions and is not hard not to spot. A casino, lots of restaurants and bars and an observation deck at the top for 360 panoramic views. You can even walk around it (Skywalk) or jump off it (Skyjump). Located on the corner of Victoria and Federal Streets.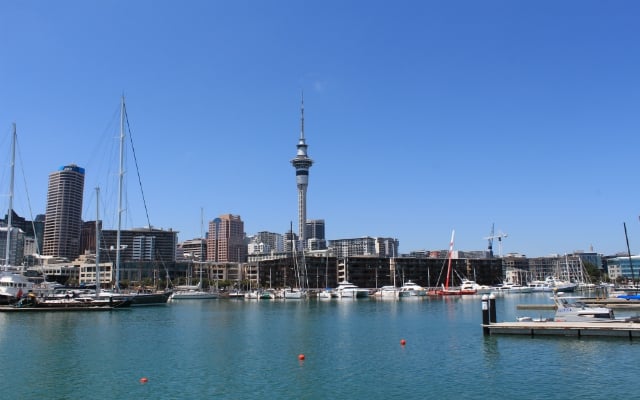 2. New Zealand Maritime Museum
The
New Zealand Maritime Museum
houses traditional Maori vessels, whaling boats from centuries gone by, old navigation equipment and interactive exhibits which chronicle the history of North Island and its connection to the sea. There is the added bonus of boat trips into the harbour on a historic sailing boat. Located next to the
Viaduct Harbour
.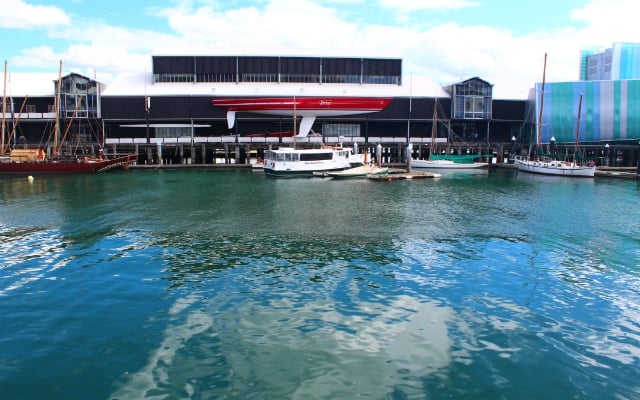 3. Auckland War Memorial Museum
The city's most important museum and war memorial with sections that feature New Zealand history, natural history and of course military history. There are also some extensive collections of Maori art and Polynesian treasures to explore. Free to enter for locals and New Zealand residents otherwise it's a
modest entrance fee
. A highlights tour and cultural perfromance can also be booked. Located in the Auckland Domain, Parnell.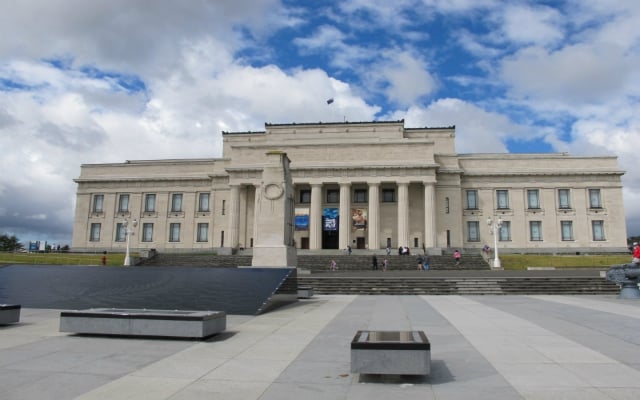 4. Michael Joseph Savage Memorial Park
Close to Mission Bay, Bastion Point is the site of the tomb and
memorial garden
for Michael Joseph Savage, a well-loved former Prime Minister. The park is set amongst 49 hectares of land with panoramic views overlooking Waitemata harbour and
Rangitoto Island
.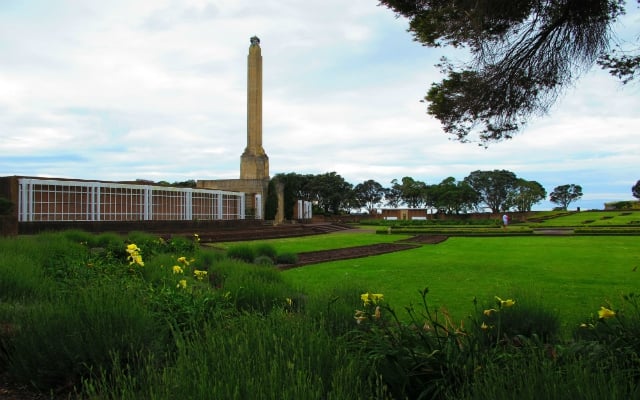 5. Auckland Harbour Bridge Climb
Rather than just drive over it, you can do a '
bridge climb
' which takes a couple of hours and if you're feeling confident bungy jump off it – we're in New Zealand after all.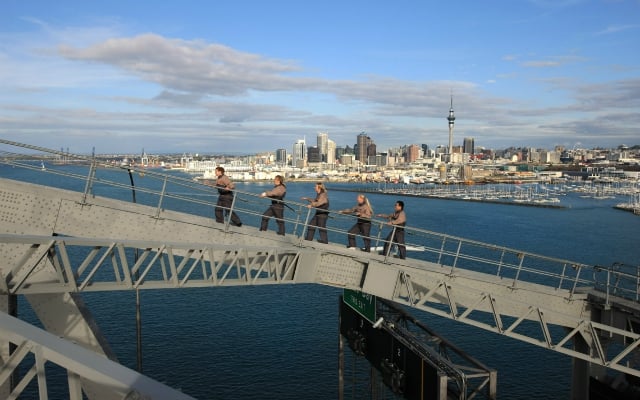 6. Auckland Art Gallery
Explore one of New Zealand's largest and most renowned collections of both local and international art.
Auckland Art Gallery
is a fun and visual arts experience with more than 17,000 pieces in the gallery's collection. Free to enter for Auckland residents and children under 12 with a modest fee for international visitors. There's also a good café onsite and
Albert Park
is next door which is well worth a visit.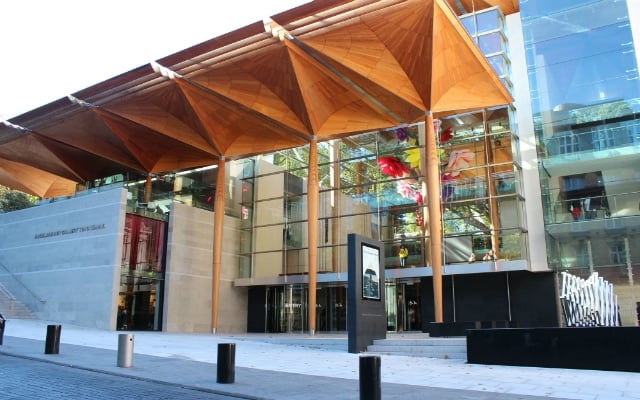 7. Auckland Zoo
An open zoo with all the animal favorites. There's plenty of room to walk-about like the Aussie Walkabout, where kangaroos rub shoulders with Tasmanian devils and rainforest enclosures that are awash with tarantulas and spider monkeys.
Auckland Zoo
is located in Western Springs.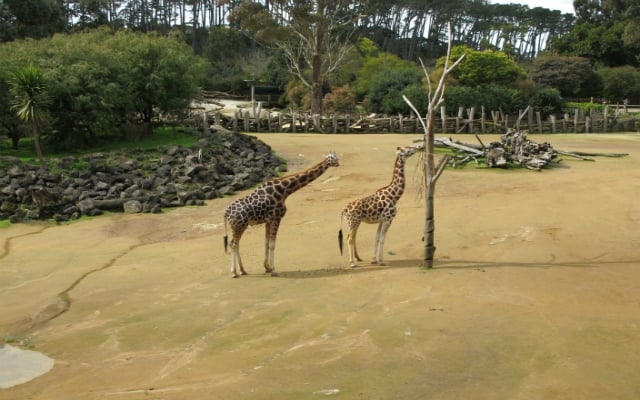 8. MOTAT
Inspiring and comprehensive story of New Zealand's transport, social and technology history.
MOTAT
also includes a state of the art Aviation Display Hall and plenty of interactive exhibits for all the family. Located in Western Springs (and near to Auckland Zoo).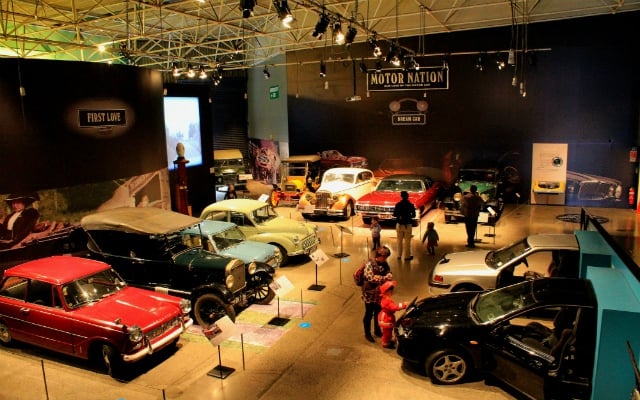 9. Auckland Botanic Gardens
Spanning over 64 hectares,
Auckland Botanic Gardens
is a beautiful and tranquil setting that's home to well over 10,000 plants from across the world. The free to enter gardens include a café to rest your legs and grab a bite to eat. The gardens are located 25 kilometres south of Auckland in Manurewa.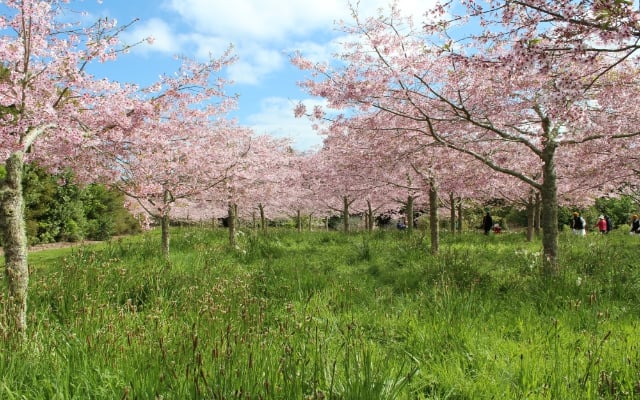 10. Mount Eden
Mount Eden
is the highest natural point in the city with some of the best views of Auckland and the surrounding region. You'll also get a nice view of Eden Park, home of the All Blacks. It's a great spot for a walk to the summit and is open between 6.00am - 6.00pm.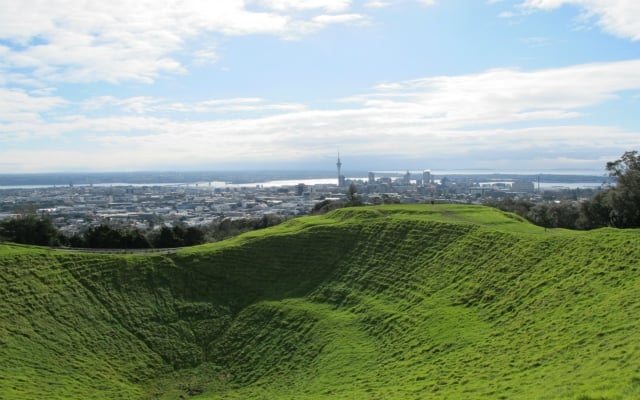 11. Rangitoto Island
Rangitoto Island
is a defining feature of Auckland's landscape and a fun activity to explore this volcanic wilderness. See Pohutukawa forest, rugged cliffs, caves and lava fields. The 30 minute Ferries to Rangitoto Island leave regularly from the Auckland Ferry Terminal on Quay Street.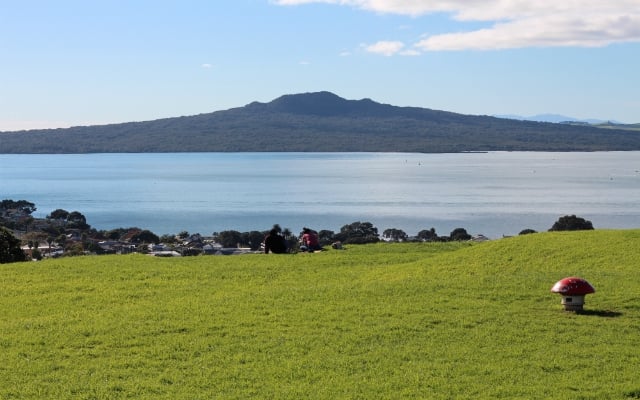 12. Auckland Stardome
A
Planetarium show
to be enjoyed by all ages that explores the darker edges of the universe and explorations beyond our immediate solar system. There are also interactive displays, collections of meteorites and moon rocks plus telescope viewing sessions. Located in One Tree Domain.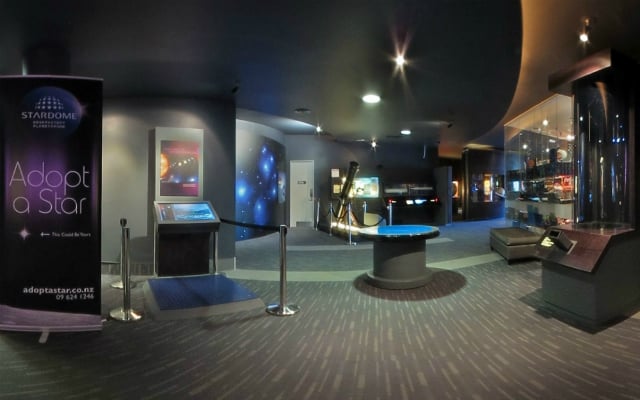 13. Kelly Tarlton's Sea Life Aquarium
An acclaimed
Sea Life Aquarium
with over 30 wild animal exhibits including underwater shark tunnels and the world's largest Antarctic penguin colony exhibit. Add in the Shark Dive experiences and the Touchpools which let visitors interact with marine animals, and you've a firm family favourite. Located in Okahu Bay.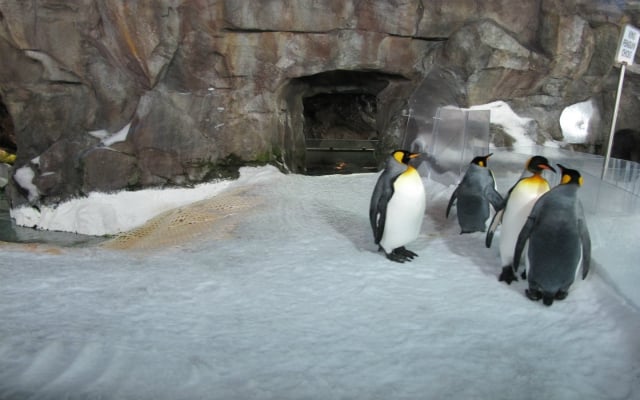 14. Piha and Karakare Beaches
The black sands of
Piha
, the iconic Lion Rock and surfing reputation makes this a must visit for many. You can swim here safely, as long as you stay between the flags set out by the Piha Surf Club. The beach is also the star of the TV show 'Piha Rescue'.
Karekare Beach
is part of the Karekare Regional Park and gained attention with its starring role in the Oscar winning 1993 film 'The Piano'. Both beaches are located near each other on the West Coast.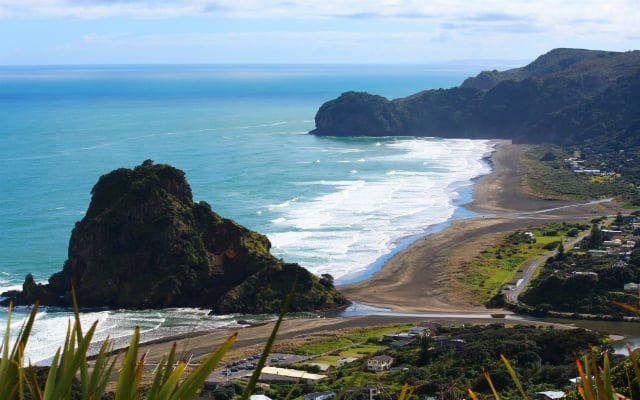 15. Muriwai Gannet Colony
Muriwai
is an impressive, large flat beach that's also popular with surfers. Close to the beach is the
Muriwai Gannet Colony
which is the home to well over a thousand pair of gannets who return to the spot each year from Australia, between September and April. Viewing platforms allow visitors to observe the birds.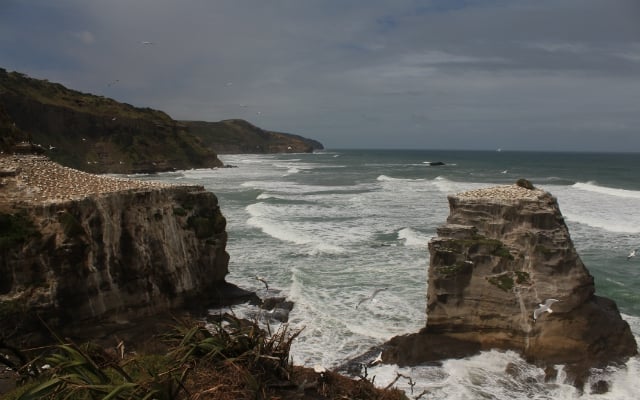 16. Mission Bay
The drive to Mission Bay from the city takes you along a picturesque route via the coastal Tamaki Drive. Alternatively, catch a bus from the
Britomart Station
. Along with the family friendly beach, the iconic water fountain, there are plenty of cafes and restaurants to pop into.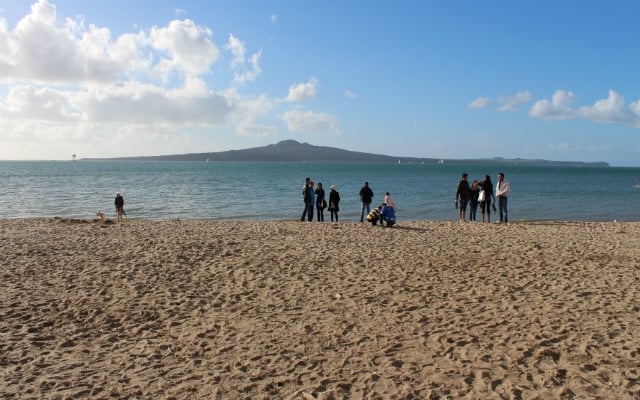 17. One Tree Hill Park
Together with adjacent Cornwall Park, One Tree Hill Domain forms Auckland's largest green area. The park features a 183m volcano, historically important Maori connections, and fantastic views from the top. Excluding Rangitoto Island, it's the site of the largest intact crater in Auckland.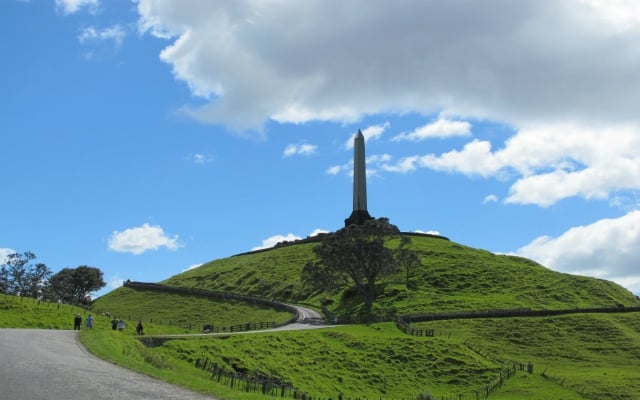 18. Waiheke Island
Waiheke Island
the second largest island in the Hauraki Gulf and a 35 minute ferry from Auckland's Ferry Terminal. Lots of wineries to sample award-winning wines, gorgeous beaches and a number of fun activities for the whole family to enjoy (e.g. Ziptrek). Minibus tours around the island can be purchased with a ferry ticket.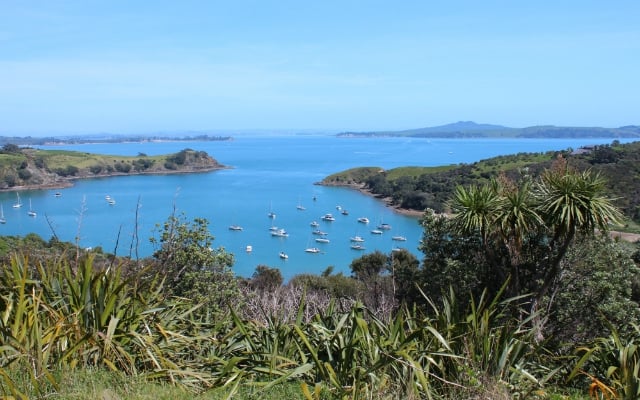 19. Devonport
It's only a 12 minute ferry trip from Auckland's Ferry Terminal but seems a world away. The pretty village of
Devonport
is packed full of charming heritage buildings, villas, lovely cafes and restaurants. Visit
Mount Victoria
for some of the best views of the city and Hauraki Gulf, along with nearby
North Head
- a fascinating military reserve, and the
Torpedo Bay Navy Museum
.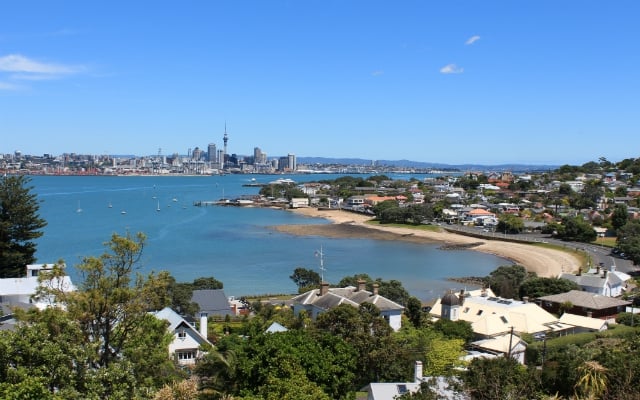 20. Chelsea Estate Heritage Park
Chelsea Estate Heritage Park covers an area of 36.7 hectares and is situated in the heart of Birkenhead on
Auckland's North Shore
region. The main entrance to the park can be found at Colonial Road in Birkenhead. There are numerous walking tracks throughout the park which require a reasonable level of fitness.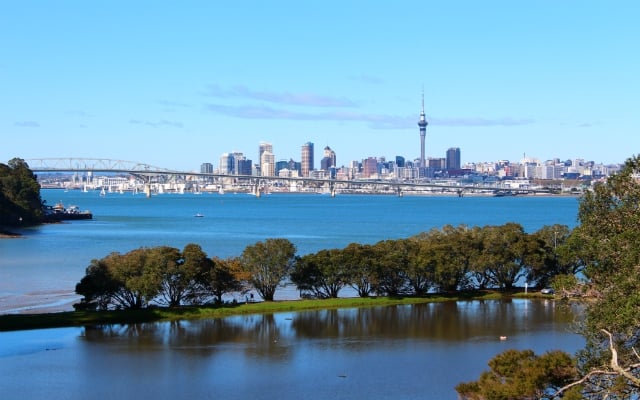 More Ideas:
Check our '
Experiences
' Guide for a wide choice of activities and attractions to book and visit.
For more information on the Auckland region, read our '
Auckland Guide
'.
Car Hire:
If you need to hire a car to visit the tourist spots, you can use our
My Guide Car Comparison Tool
to find the best deals on car rentals in Auckland - Search, Compare, and Save up to 70%!