KAYAKING MADE EASY ON AUCKLAND HARBOUR
Adventure Family Fun Food & Drink Hot List Retreats & Relaxation
Our Top Experiences and Tours in Auckland:
If youʻre booking your trip to Auckland last minute, we have you covered. Below are some of the top tours and experiences!

There are many options for exploring the sparkling Hauraki Gulf. Some of them are all about comfort and others are genuine adventures — but there is a middle ground. A half-day paddle in a kayak out to Motukorea, Browns Island, meets every desire: it's fun, accessible to almost everyone, and as well as giving you a new view of the city, it delivers a sense of accomplishment without having to invest too much effort.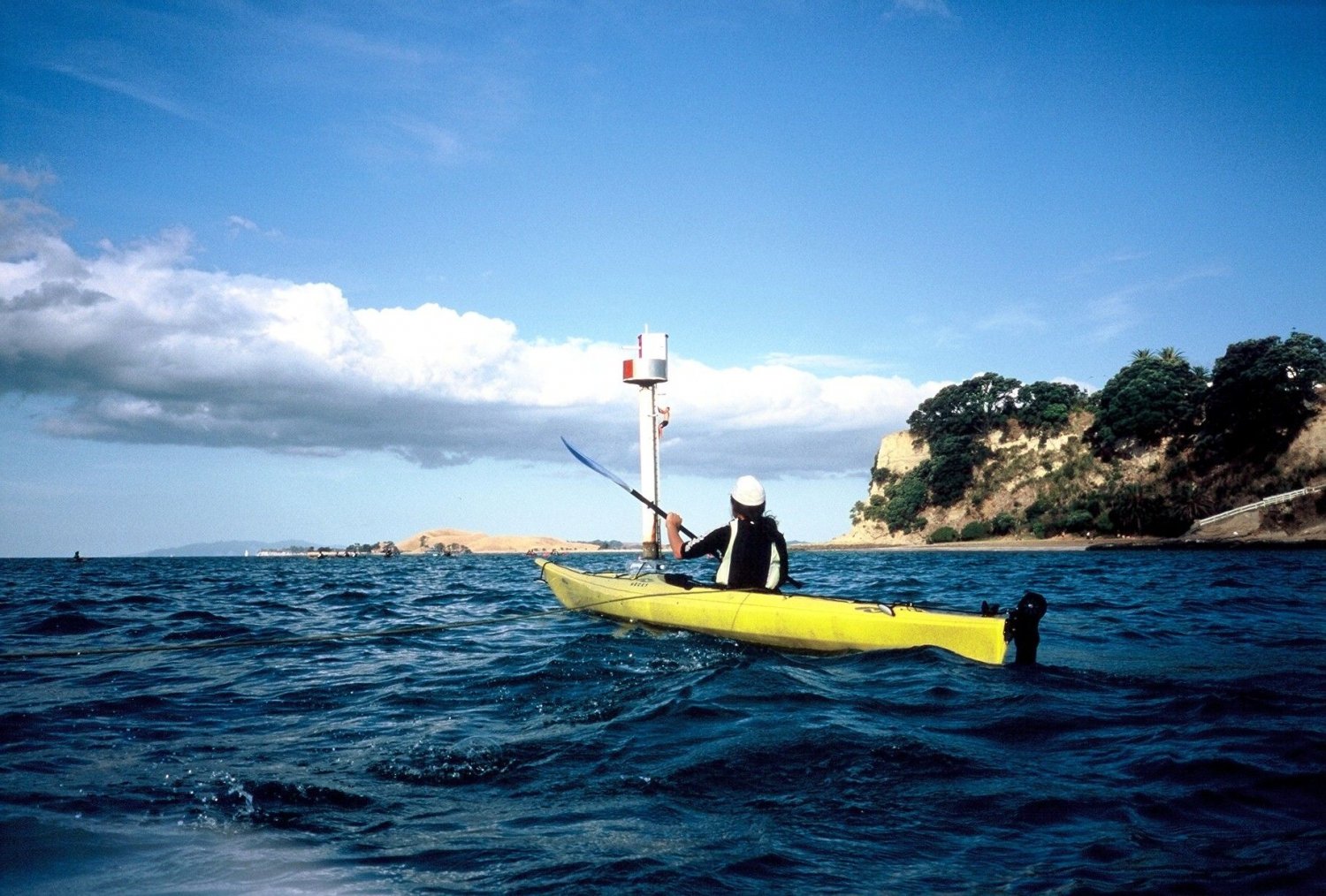 Two companies offer very similar outings, where you assemble on the beach in front of the seaside suburb of St Heliers. Auckland Sea Kayaks offers a free pick-up from the Ferry Building in the center city, or you can take a short public bus ride to the meeting point. Then you are kitted out, paired up and assigned your double kayak, and given instruction and a safety briefing right there on the beach.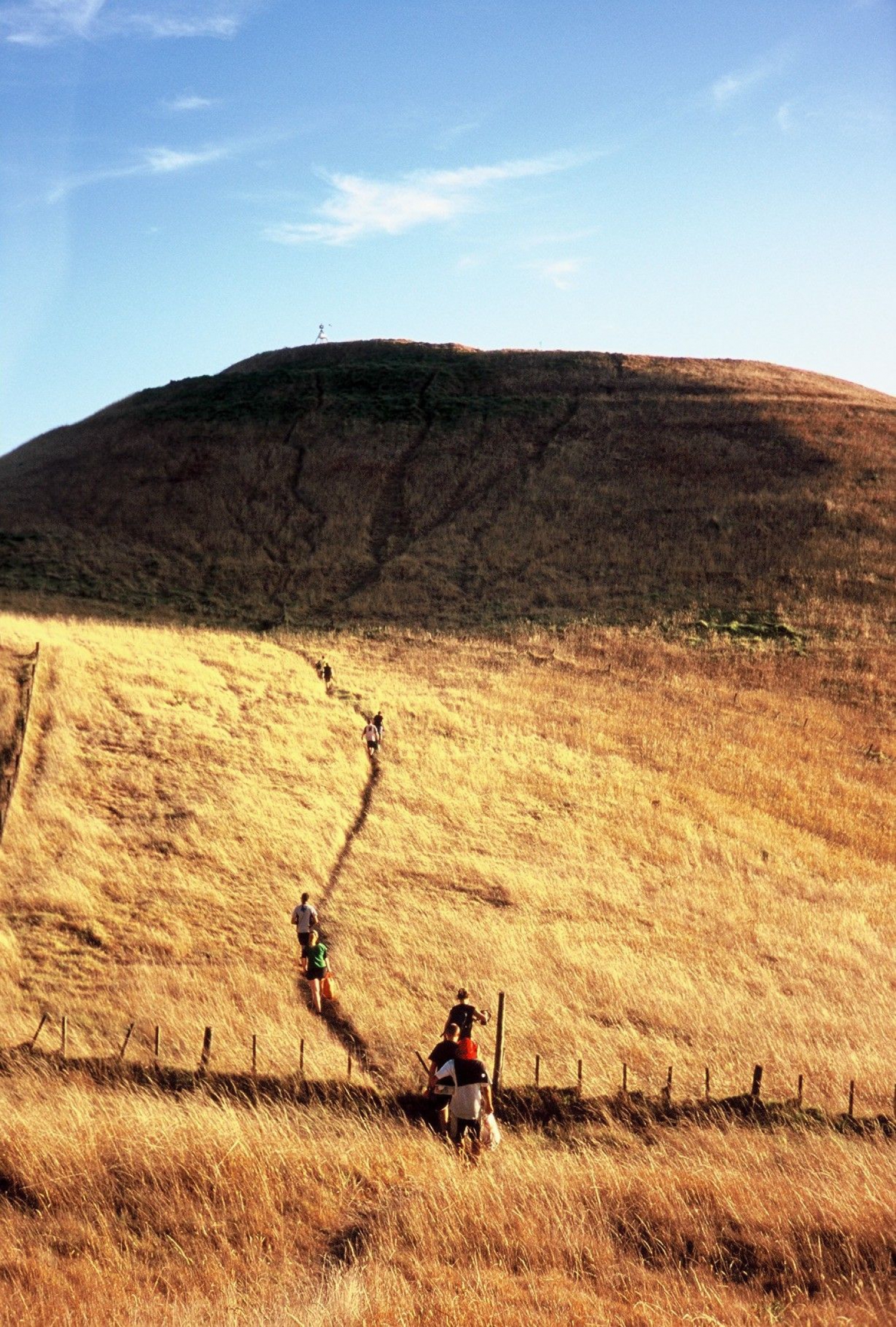 Under the watchful eye of your friendly guide, the trips are suitable for complete kayaking novices, and the biggest decision you have to make is whether to go in front for unimpeded views, or sit behind to enjoy the responsibility of controlling the rudder and steering. Once you're out beyond the waves — St Heliers is a sheltered beach, so they rarely amount to anything substantial — you soon get into the rhythm of the paddle, and can look around to enjoy the views and the experience.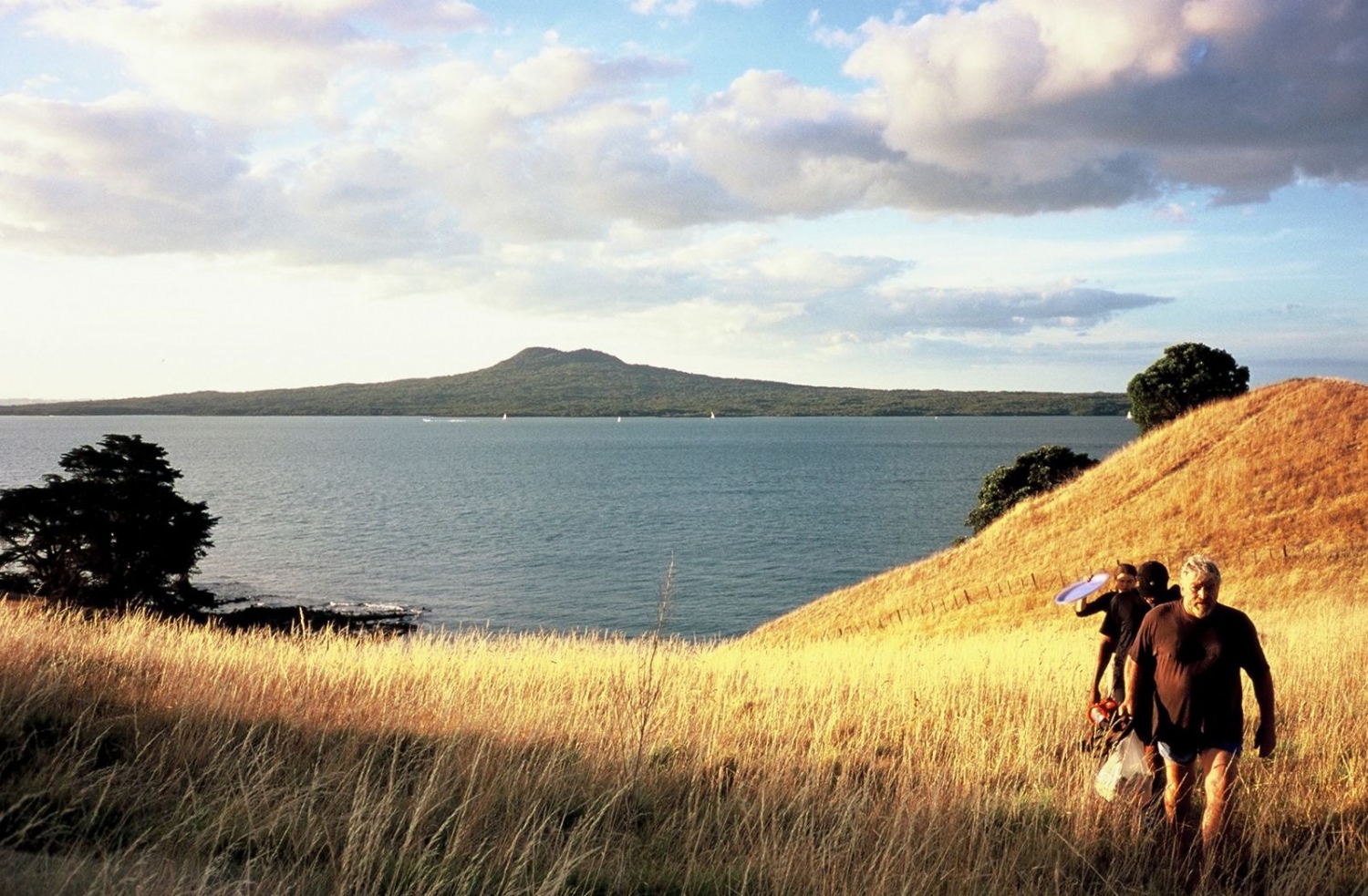 It's the City of Sails, so there will always be other boats out there on the water, small and big, with colourful spinnakers or traditional sails, as well as ferries busily buzzing back and forth. It's not unusual for a pod of dolphins to take a playful interest in the little flotilla of bright yellow kayaks; and it you're really, really lucky, you might even spot an orca.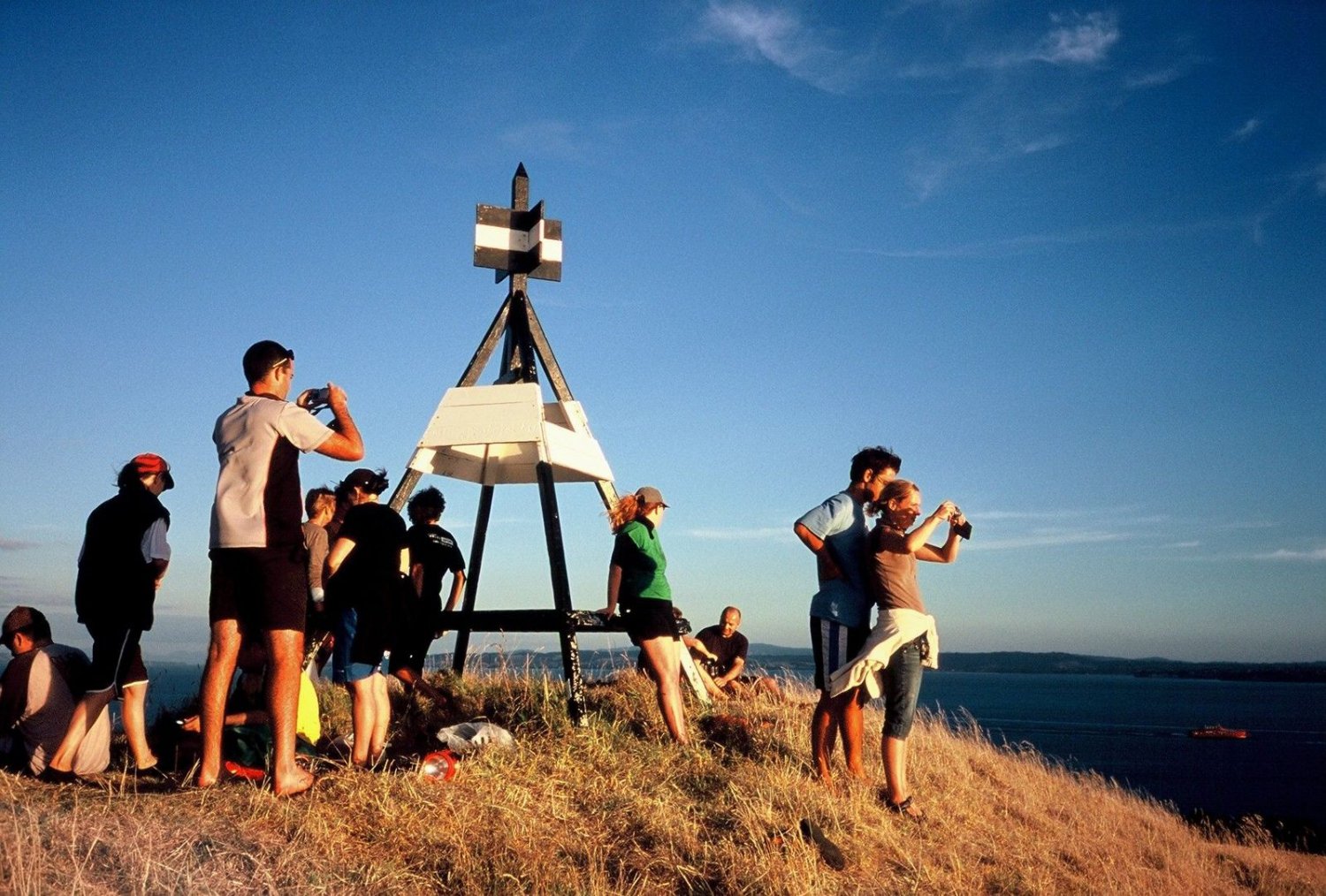 Encouraged by your guide, you'll spend up to an hour tootling along the coast, past Ladies Bay where naturists glory in getting back to nature in every sense, around Achilles Point and out across the mouth of the Tamaki River to Browns Island. You'll have heard by now some of the stories from its busy history: long ago a volcano, now extinct, it was first occupied by Māori, and subsequently farmed by European settlers, which explains the bare grassy slopes that show off its classic cone shape to perfection. It was also a popular picnic spot, serviced by a steam ferry, and ladies in long skirts puffed up to the summit that now awaits you.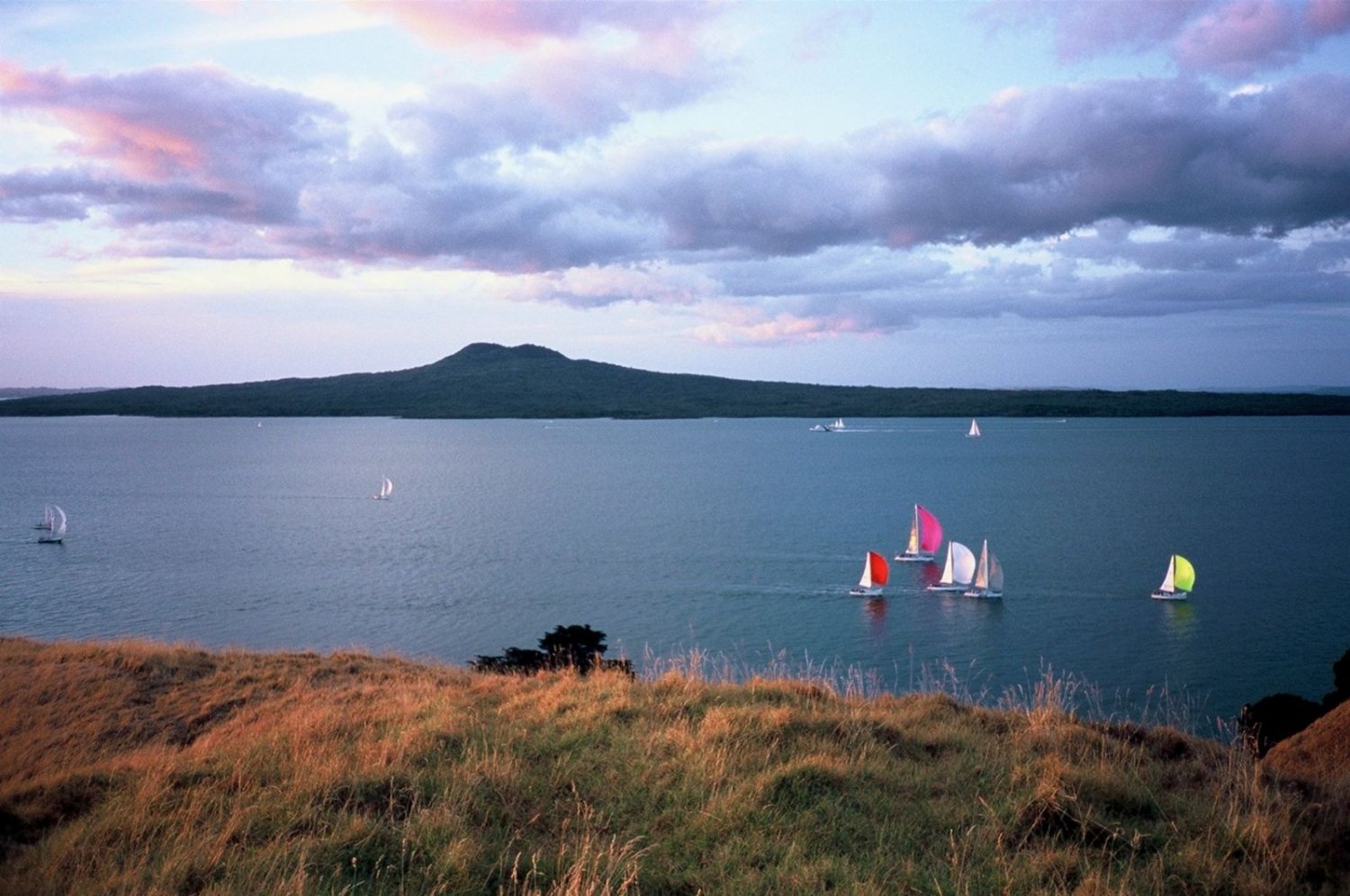 Driving your kayak onto the sandy beach and dragging it clear of the water, you stop to appreciate the peace and quiet. No-one lives here now, apart from the pied oystercatchers that gave the island its Māori name, Motukorea, and other species of shorebird.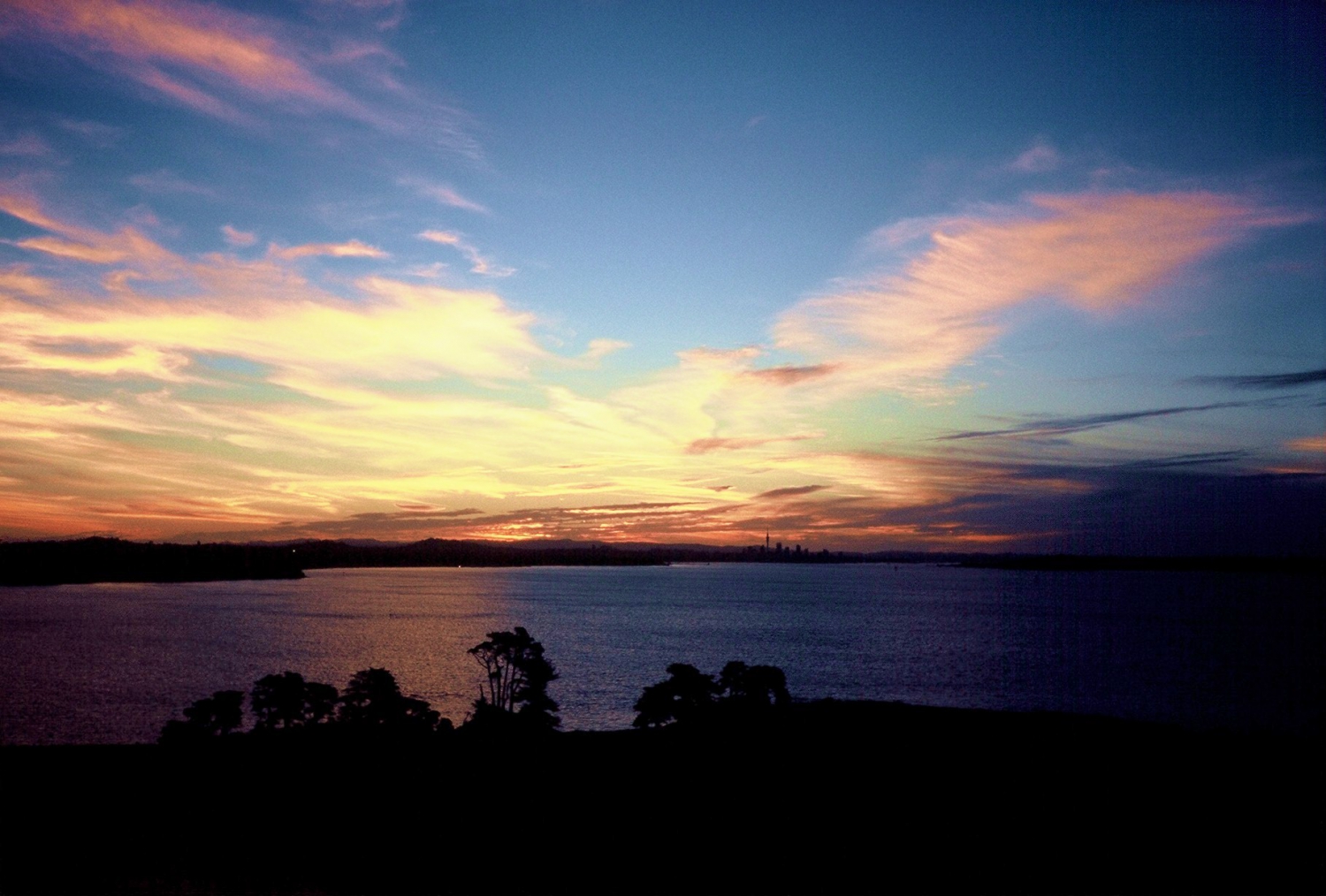 Now it's time for your legs to do some work, as you set off on the 1.5 kilometers climb up to the 68-meter summit, along a rough track through the grass. Arrived at the trig point that's perched on the edge of the crater, you'll have plenty of time for a well-deserved rest, some refreshment, and appreciation of the 360-degree view laid out below for your enjoyment. There are the city's skyscrapers and the silhouetted cranes of the port, with the hills of the Waitakere Ranges beyond, and the sprawl of comfortable beach-edged suburbs in the foreground.

The Half Moon Bay ferry will be gliding past; ships and pleasure boats will be trailing their wakes across the water between you and the islands of the Gulf. You'll see the cliffs of Motuihe nearby, with Waiheke spread wide behind it. There's Motutapu, its grassy slopes mirroring those beneath you — and there, dominating the view as always, is the brooding bulk of Rangitoto, youngest and biggest of the harbour's extinct volcanoes, bush-clad and almost untouched, just a few old baches tucked into the trees along its shore.

Once you've had time to relax and explore, finding evidence of the island's earlier occupants, it's time to get paddling again. Depending on conditions, you might circumnavigate the island before cruising past Gentlemens Bay and around the point again towards journey's end on the sand at St Helier's. You'll feel pleasantly tired, proud of what you've accomplished, and ready for a reward at one of the excellent bars and restaurants to be found just across the road.

Details:
Auckland Sea Kayaks — Browns Island Tour costs $155 per person (group discounts available) and lasts four hours, departing twice daily at 8.30am and 1.30pm. Refreshments included: www.aucklandseakayaks.co.nz 

Ferg's Kayaks — Browns Island Half-Day Tour costs $120 per person, meeting at 10am and returning around 2pm: www.fergskayaks.co.nz